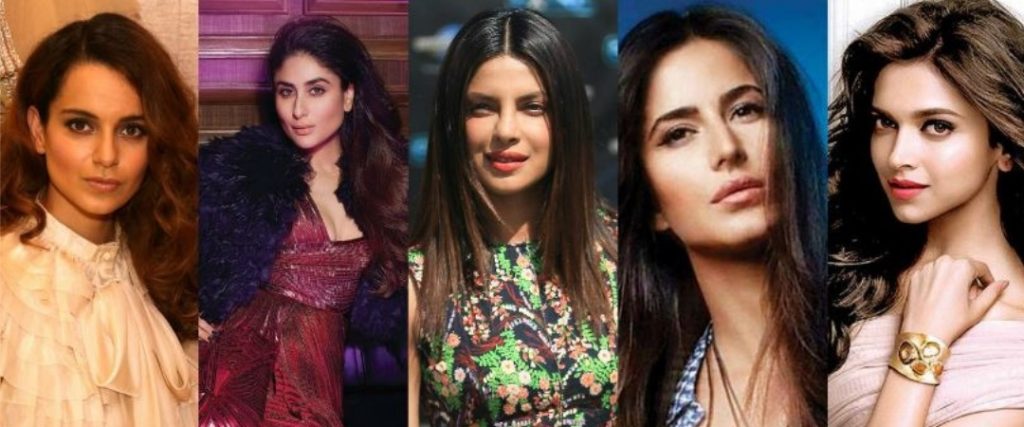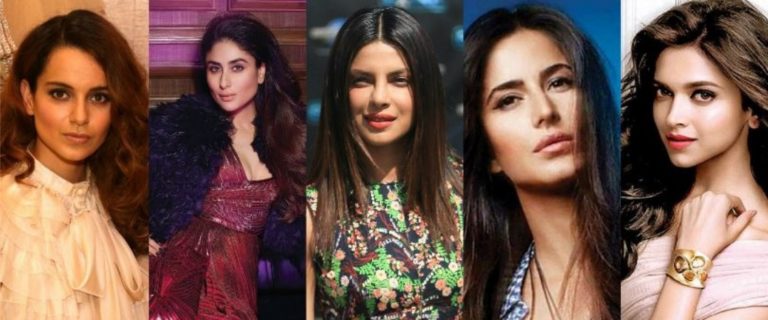 In today's scenario Bollywood and cinema has come a long way. It is no secret that bollywood is the richest platform where established actor and actresses earn in millions for their rocking performance.
Bollywood is the largest hub where different actors and actresses show cast their glitz, drama and vibrancy. Nowadays the ladies are on a roll! Gone are the days when actors were more in demand. Today we witness the actresses carrying the films on their shoulders with intense characters, driving the youth crazy with their hot personality. It is absolutely no wonder that the actresses end up by demanding hefty sums for their short presence in a film. These are the shot winners who are paid massive amounts for their screen presence. Following is the updated list of top 5 highest paid actress in bollywood who has bang the floor in film industry by their outstanding performance.
TOP 5 HIGHEST PAID ACTRESS IN BOLLYWOOD
Kangana Ranaut
Kangana Ranaut is a very popular and glamorous bollywood figure today. She is one of the top highest paid actress in bollywood who charges a sum of 27 Crores per film.  She is an incredible star with her mind blowing performance and has also earned three times National award. No doubt she has earned a great name and fame for herself in every film. Kangana actually deserves to be the queen of the bollywood.
Deepika Padukone
Deepika Padukone is the second highest paid actress in bollywood after kangana.  She is an Indian actress as well as a former model too and right now she is on a rise. Deepika is known for her beauty and charm who has made a mark in the heart of audience. She has made the young generation crazy with her graceful moves and performance in every film. Deepika is whooping 26 crores per film.
Shraddha kapoor
Another stunning star Shraddha kapoor is one of the most talented actress of this generation. She is also known as the dancing Diva of the film industry.  Shraddha is a versatile character with multiple success in her life. No doubt she deserves to be the best actress with her remarkable performance. Currently Kapoor demands 23crores per film. Her upcoming film includes untitled Luv Ranjan films and Stree Returns.
Alia Bhatt
Alia Bhatt is an Indian actress who works in Hindi bollywood films. She has been regarded as one of the most successful actress at a very young age. Alia is an inspiration for all the star kids of this generation. She has shown her excellent performance in every film by which she has gained motivation to give her best in her career of bollywood. Alia is charging 22 crores per film and is the fourth highest paid actress in bollywood. Currently she has strings of film- Sadak2, Brahmastra and Gangubai Kathiawadi.
Priyanka Chopra
An Eye catcher and an international icon Priyanka Chopra receive a lot of appreciation for her commendable work in the past. Priyanka is famous for his acting skills in Hollywood films and has won a lot of awards including one National Award and 5 Film Fare awards. Right now she is demanding a sum of 21 crores per film and comes under the list of top highest paid actress in bollywood.