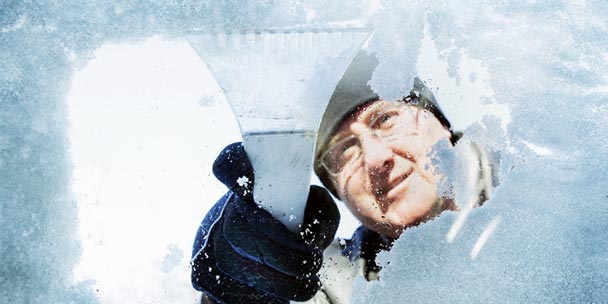 The freezer or refrigerator is a very much essential appliance that every family needs to have. A freezer may not offer all the benefits we expect but the wide varieties of benefits it offers are not small at all. You may want to shop drink or foods for a week or two and keep these fresh. This is economically viable to have a freezer that helps you to reduce frequent visits to the near or far markets for purchasing foods. It's convenient for you and your family.
By knowing the importance and the significance of having a freezer, anyone may want to have one freezer. Today, we will elaborate a buying guide on some points that should be considered while buying a freezer. This website provides the latest buying guides for various home improvement and garden tools.
5 Things to Consider When Choosing a Freezer
Upright vs. Chest
Two types of freezer we can see available in the market. One of them is the upright freezer and another one is the chest freezer. Chest freezer offers more space than an upright freezer. When using a chest freezer, its not easy to check each level of the freezer. But the upright freezer is much different than the chest freezer. We can easily see which level is holding what.
Size
Size matters. Whatever you buy, you make the buying decision based on the size of that product and this is the prime one. in the case of a freezer, it's not a different case. Both of the freezers size range from five or six cubic feet to twenty cubic feet. Depending on your family needs, you should choose the one that satisfies your daily needs. When replacing your current freezer, you should measure the current needs. You can find the current need by doing simple math; multiply the number of family members with 2 cubic feet. The result is the family needs.
Energy Efficiency
Energy consumtion is not a matter of simple thing. Old models of freezers always consume a large amount of energy. But, if you can choose carefully, you can purchase an energy-efficient one. Also, manufacturers currently produce freezers that are more energy-efficient than before. Be sure to have the one which consumes less energy. Or else you will end up paying a big amount of electricity bill every month.
Generally, chest freezers consume less energy than the upright one. the reason is simple, cold does not escape as much as the upright freezers. also, it works for manual deforest model that takes less electricity. Be sure to choose the right one for you.
Additional Features
The points we discussed above are the major points. Apart from those, there are several things that must be considered while buying a freezer.
Interior light – the colour of the light and the design should be considered if you are a choosy person.
Safety locks – check if the door has a safety lock.
Controls – is the controlling system user friendly?
Quick-freeze feature – how quickly the freezer becomes active?
Easy-to-reach drain – is it easy to clean the sections of drains?
Power-on light— you can understand if the freezer is working fine without opening the freezer
The alarm of High-temperature — you can know when the temperature starts to rise
Placing your freezer
Also, you should decide where you will place your freezer after buying one. this is one major thing to decide. You should choose a place where you can use the freezer conveniently. Choose a place where the electricity setup is already in place and you do not need to go for any new setup.
Bottom line
A freezer is a must-have item for all families. But buying a perfect one is not an easy task as there are many things you must check before getting one. We have listed the major points on the guide of buying a freezer and included the major ones and the minors as well. If you want to purchase a freezer, this guide is a must-read for you.