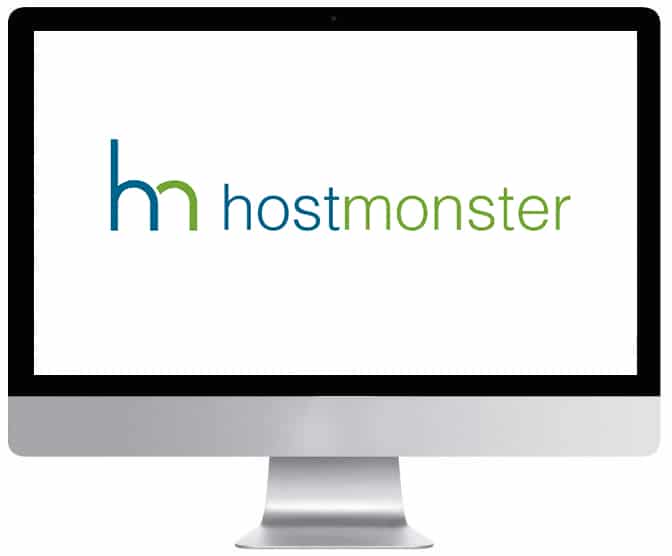 If you are looking for reliable hosting services for your site then hostmonster is the right one for you.
Hostmonster is basically known for its adequate web and WordPress hosting services. It was developed in 1996. Besides being one of the oldest web hosting companies, it has made a magnificent impression in the industry. This hosting company provides several facilities to its clients at affordable rates and has large servers , so even if one of the servers is down you can carry on your work using different servers. It also serves you with enough bandwidth and disk space so that you can effectively manage your websites without any interruption. Unlike other company, hostmonster offers its customers the benefits of phpMyAdmin*, cpanel* as well as customers can install any software in the hosting account. One amazing benefit that this company offers is that users can change the previous domain name with the hostmonster anytime they wish.
With so many web hosting programs and numerous features; is Hostmonster really worth buying?
To find out if this hosting company suits  you or not, let's have a  look at the closer picture of hostmonster by discussing its pros and cons.
Pros of Hostmonster
Hostmonster is famous for its credibility and provides countless facilities. Let's have a look on how it is different from other hosting companies by going through some of its positive sides.
Unrestricted bandwidth
Unlike many other hosting companies it allows unrestricted bandwidth to its users which is one of the best benefits any hosting company can offer.
As some amount of data is used every time when any visitor visits your site. In this case having such hosting services which don't limit your bandwidth is a blessing.
However "unrestricted" doesn't mean that you are allowed to access limitless bandwidth it means that they will never keep an eye on traffic of your site but will definitely close your account if you use extra resources , as gobbling up of the resources can harm other sites.
Easy installations
One amazing feature it offers to its users is that they can access the MOJO marketplace ,owned by EIG. It is a different service through which you can use apps , unique wordpress themes and plug-ins for your site. You can even personalize them according to the functioning of your site, as most of the products are open-sourced.
So with Hostmonster services you can easily install any content management system as well as wordpress or any other CMS without having any performance issues in your site.
Also if you have an e-commerce store then you can present a visual shopping cart to your customers.
Supports cPanel
Many hosting companies provide their customers with such a control panel of which they have no idea on how to use it. But Hostmonster uses cPanel which is considered a standard hosting control panel and is very easy to use. It provides a graphical interface to the users so that they can perform multiple tasks from one place. With Hostmonster you get billing information and account settings in the control panel.
Moreover if you want to learn more about the system or you are having any queries regarding this service then you can always seek help from the videos and guides which are available in the Homepage of Hostmonster.
Strong Security Features
Customers keep great expectations from their hosting company when it comes to security. They crave a safe space for their sites from being attacked by malware and hackers.
Hostmonster comes up with plans like hotlink which restricts other domains from linking out to your sites , SpamExperts which ensures that user inbox is neaten and SSH access to hide  distant access connections.
Though their phone line services are not available 24/7 but still it provides its customers with e-mail and live chat services so that they can contact them any time if they are facing any issues or having any complaint.
Cons of Hostmonster
1.Complicated Pricing Structure
Hostmonster pricing structure may turn out to be a disadvantage for the customers. As they provide discounts to its new customer in the initial years but they gradually start charging extra after the first year. These discounts are as follows:-
Basic plans for $3.95 monthly
Plus plans for $ 5.95monthly
The discounts they provide are just a way to attract new customers. However after calculating the overall price of their plan you will surely feel disinterest in their service. Apart from these things hostmonster don't have month-to-month plans . In Fact they have 12 ,24 and 36 months plans which makes their service even more nasty. In this case you can only save a bit of your money if you have opted for membership. In order to find its actual price structure you need to visit it's website.
No Free Trials
Every customer wants a hosting company to offer them free trials so that it becomes easier for them to decide whether it is right for them or not. But unlike other companies , Hostmonster doesn't provide its customers with any free trials before going straight away for it. This lands the customers into trouble whether they should really go for their services or not. Instead they give their customers money back guarantee within 30 days; which too has some restrictions. If  anytime you feel that this hosting company is not perfect for you ,then you can contact the customer service and ask them to refund your money within 30 days.
Poor Connectivity and Performance
No doubt it provides unrestricted bandwidth but it fails when it comes to performance and connectivity.
As we know, good connectivity is a sign of a good hosting company. Hostmonster is not capable enough in giving favourable browsing speed to its customer.  With this hosting company , loading a web page consumes a lot of time. Due to which visitors can also tend to leave the page and look for other sites. As a result you may not achieve enough traffic.
Extra charges for accessing features
Besides it's complicated pricing structure, they charge an additional amount for using its relevant features which becomes a turn off for many of the customers and they opt for some other hosting services.
If you choose hostmonster you will have to pay extra for features like regular site backups and sitelock. So definitely,there will be a huge loss of your money.
Even if you already have a site and you are thinking of shifting to Hostmonster , then you might have to pay an additional fee known as 'Migration Charges' . This company can also charge migration fees up to five sites from their customers.
Is Hostmonster Recommendable?
Looking at the overall view, it is not Recommendable to use Hostmonster. As there's a huge loss of money in its membership and features. Also some of its services are outstanding while some of it are repulsive.
So,in order to have a right hosting company one can always choose other hosting services like Bluehost, hostinger etc. which offer more features in less price.