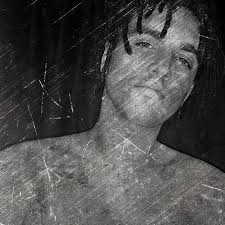 Born Edward Robertson in September 11th, 1995, EdThatsMyCup has come a long way to where he is at in the hip hop scene.
Daytona born and raised, Ed grew up in the suburbs of Port Orange, where he first got hooked by hip hop. According to an article from "The American Reporter", Ed develop his interest after his brother played Jay-Z's "99 Problems" & "Dirt Off Your Shoulders".
Dropping high school at 10th grade due to being constantly fighting back to defend himself from those trying to bully him, Ed found himself recording music. As he states in an interview with ChillOut Radio: "At that age (16) it's super hard to take criticism and your self-esteem as an artist is gonna be way more fragile than if you were an adult with an agent and support network around you".
Fast forward to the end of 2019, Ed's music has listeners in 77 countries and his singles 'Heavyweight', 'Bitches', 'ATM' and 'Ice Cream Man' accumulate more than 34k streams in Spotify.
When asked about why he's music has had this success, Ed's answer is humble. In a recent interview with Newstrail, he said: "… dancing with the devil, I guess is popular because at some point in life, everyone does it. Whether it is through self-destructive habits, being tempted by things that are no good for you – or simply a curiosity in life that is greater than common sense".
'Dancin' Wit tha Devil' was released on Spotify in February 22nd and is his first single of 2023. In less than a month, the single was streamed 100k times, a viral boom. Soon followed 'Hurt Kobain' and shortly after his first EP 'Give ME Space'
EdThatsMyCup has the ideas very clear regarding his future. After suffering from bad influences that he considered his friends and being completely aware that is his love for music that inspires him to achieve his dreams in hip hop, he remains positive. He will keep producing more music and always writing his own lyrics as he, and I quote: "cannot have someone else's thoughts mixed with mine"
"Death before dishonor"
Make sure to stay tunned with everything that's coming.
Ed gravitated heavily towards music during this time in his life an found rappers such as Kid Cudi, J Cole, Nipsey Hussel, Mac Miller, that gave him the confidence an drive to pursue his passion in music. & here we are about 10 years later & has amazing things lined up, so stay tuned!
EdThatsMyCup is touching a new height of success in the hip-hop world and it is his love for music that is helping him achieve his dreams.