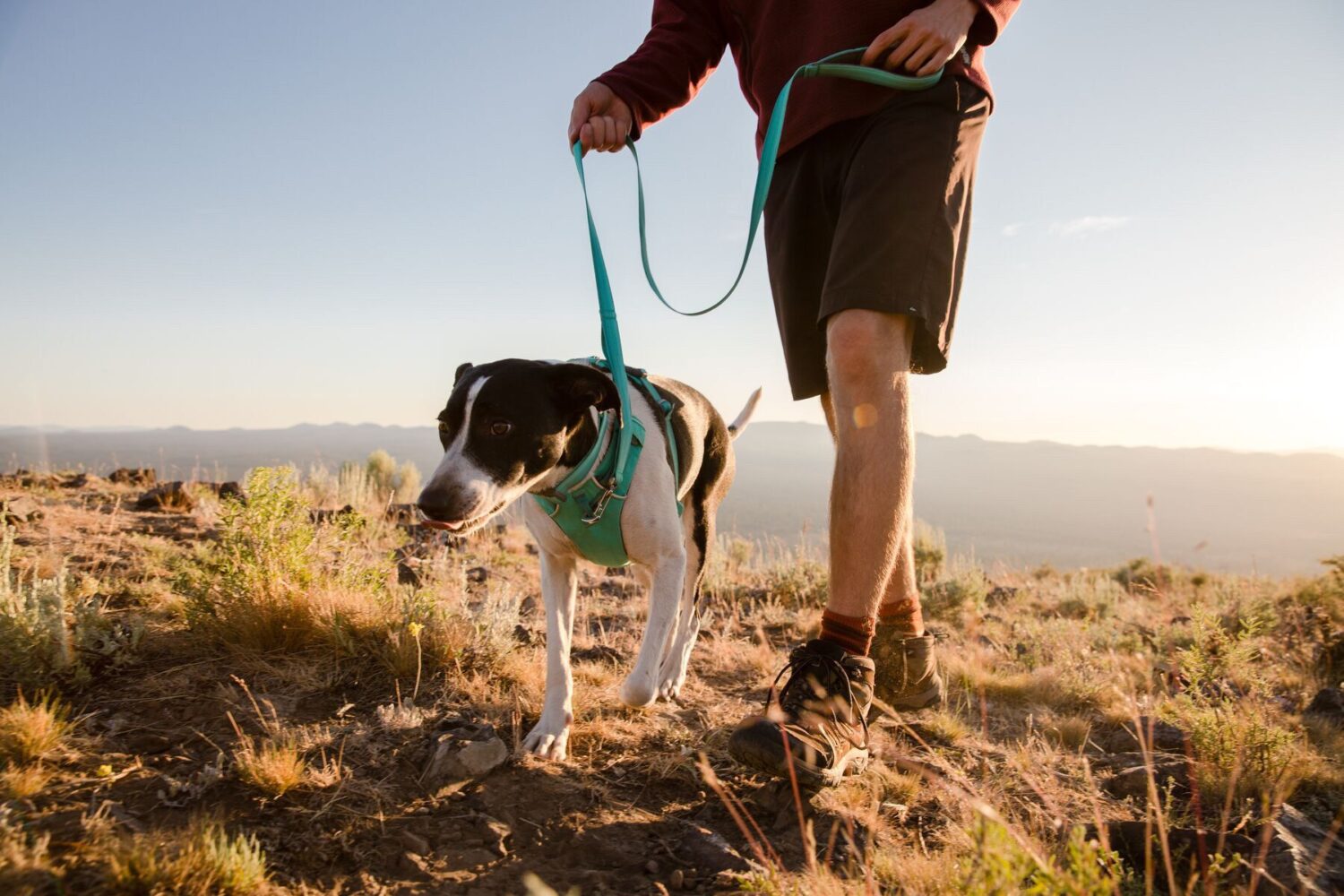 Going on an outdoor adventure with your furry friend can be a rewarding and unforgettable experience. From hiking trails to camping trips, you and your canine companion will have plenty of opportunities for exploration and bonding.
But before heading out into the wild, there are some important safety tips to consider when trailblazing with your dog. In this article, we'll cover how to prepare for a hike or camp trip with your pup, as well as provide insight into what items you should pack in order to make sure that both you and your four-legged buddy stay safe throughout the journey.
Preparing for a Dog-Friendly Hike
Preparing for a dog-friendly hike doesn't have to be difficult. With the right gear and knowledge, you can hit the trails with your furry friend in tow. Begin by researching local trail regulations, as some may require dogs to be leashed or prohibit camping with pets.
Once that's out of the way, it's time to outfit your pup for adventure! A sturdy collar and leash are essential for keeping your pup safe on the trails—think about investing in one designed specifically for hiking if possible. It's also important to bring along a dog water bottle, food bowls, treats, and waste bags—everything you need to keep everyone happy during hikes!
Finally, don't forget items like booties or coats if needed; they're just as necessary as they would be on any other outdoor outing. With all these steps taken care of before hitting the trailhead, you'll easily be ready to explore nature with your four-legged companion!
Navigating the Trail with Your Dog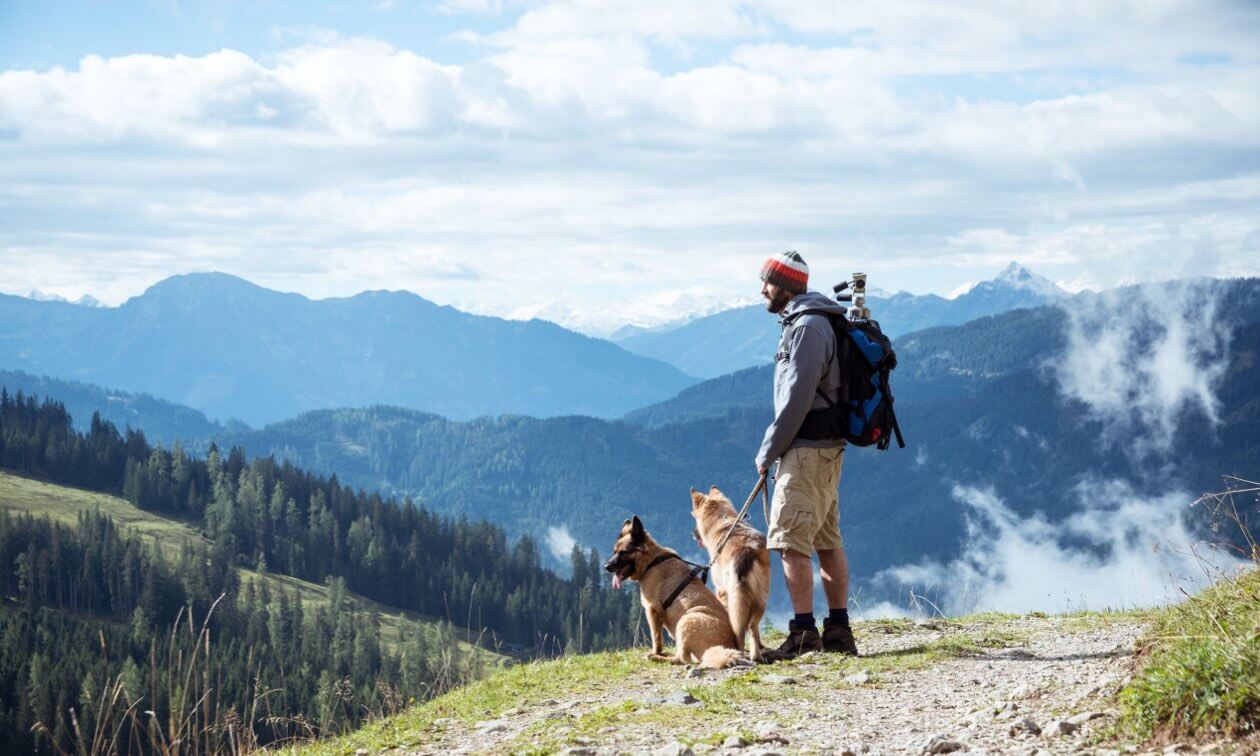 Navigating the trail with your dog can be a rewarding experience and a great way to bond with your four-legged friend. However, there are some safety precautions that you should take before heading out on an adventure.
Make sure you know what type of terrain to expect on the trail, as well as any potential hazards such as creeks or cliffs. If you're camping overnight, remember to bring enough supplies for both you and your pup – including food, water, and shelter. Additionally, it is important to research local laws about where dogs are allowed; many trails require pets to be leashed at all times in order to protect wildlife and other hikers from disturbance.
Finally, keep your pup safe by making sure they wear appropriate gear – like reflective collars or vests – so they're visible during low light hours or when darkness falls earlier than expected!
Camping with Your Canine Companion
When it comes to camping with your canine companion, safety should always be the top priority. A dog's natural curiosity and enthusiasm may not always align with the potential dangers of a wilderness environment. That is why it is important to plan ahead and take extra care when exploring new trails or campgrounds with your pup in tow.
Before heading out, make sure you pack all the necessary items for your canine companion including food, water bowls, treats, first-aid supplies, and any medications they may need. You will also want to ensure that their identification tags are up-to-date in case they become separated from you during your journey. Additionally, familiarize yourself with local regulations regarding pets on public lands – some areas may require special permits or restrict dogs entirely due to wildlife concerns so check before you go!
On the trail itself, there are several things to consider when camping with a four-legged friend such as staying aware of their energy levels and keeping them leashed at all times for both their own protection and that of other hikers sharing the path.
If possible bring along an additional pair of hands if available — having one person manage tasks like setting up camp while another looks after Fido can help make everything run smoothly! As temperatures drop overnight keep an eye on how cold it gets where youre camping – many breeds have different temperature thresholds so adjust accordingly by bringing blankets or bedding for them too if necessary.
Also, remember that wild animals like snakes can be found near campsites — use caution around these creatures as even small bites can cause serious harm to our furry friends!
Staying Safe and Healthy on the Trail
When it comes to staying safe and healthy on the trails with your furry companion, there are a few key things to keep in mind. First, make sure that you are familiar with any existing regulations for the area you plan to hike or camp.
This will help ensure that both you and your pup remain compliant during your trip. Second, bring plenty of supplies such as water, snacks, first-aid kits, waste bags, and a leash – just in case! Thirdly, research the trail before setting off so that you know what type of terrain to expect and can prepare accordingly.
Finally – don't forget to take regular breaks throughout your journey in order to give yourself (and Fido!) some time for rest and relaxation!