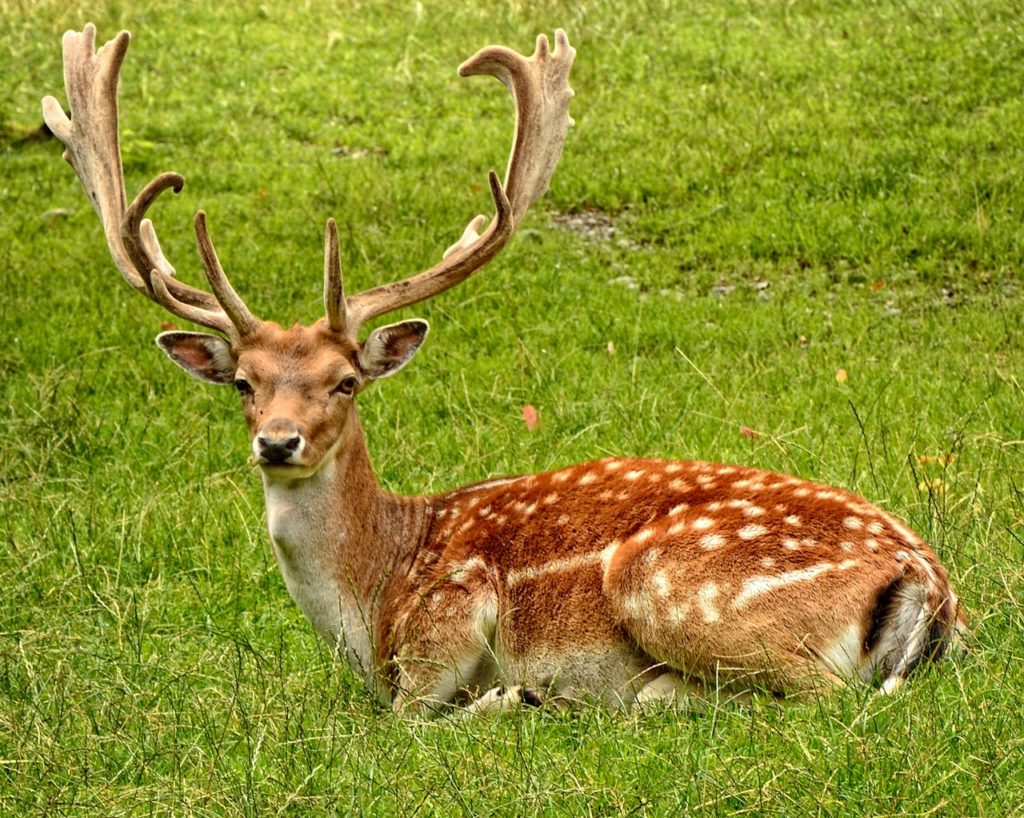 Despite being around in China since 5,000 B.C., in rural America deer farming started a century ago and has become popular only in the last 20 years. It has become a popular type of agriculture in some countries, including the USA, New Zealand, Canada, Australia, Norway, the U.K., China, Russia, Sweden, Korea, Vietnam and more. It contributes $7 billion in revenue for the American economy and gives thousands of Americans a new means for survival. People decide to conduct deer farming for a lot of reasons but the primary reason being out of enjoyment and hobby in raising them. Other factors are profit-oriented because deer can be kept as livestock. Feedthatgame.com breaks down the benefits of deer farming that you can tap into including;
Medicinal Purposes
Velvet Antlers are a part of a deer's head used for medicinal purposes to treat a variety of health issues. The deer velvet is consumed orally in a powdery form, and its chemical composition consists of female sexual hormones, namely estradiol, and estrogen. It also contains other substances essential for cell growth and function. Some diseases that can be remedied by deer velvet are high cholesterol, migraines, asthma, osteoporosis (weak bones), liver, cold hands, and feet. Others are chronic skin ulcers, high blood pressure, muscle aches and pain, indigestion, headache, kidney disorders, soreness and weakness, and an overactive bladder.
Moreover, deers' velvet is used to improve thinking skills, promote youthfulness, and multiply red blood cells, increase blood production and circulation. Others find it useful in increasing the levels of sex hormones for both men and women (estrogen and testosterone), treat erectile dysfunction and improve fertility. Children use it for treating learning disabilities, mental retardation, weak bones, and slow growth.
However, there is still no sufficient evidence of the effectiveness of velvet antlers increasing athletic performance and sexual desire or treating high blood pressure, asthma, cancer, headache, immunity system dysfunction and others. More research has to be done to prove the effectiveness of deer velvet in treating certain health problems.
Breeding Purposes
Breeding domesticated deer is an effective way to maximize the potential of land, which makes the small tracts of land yield profit. They also adapt quickly to different raising habitats and terrains thus easy to keep.
Hunting Preserves
Deer farming has a significant contribution to wildlife conservation. By raising deer, you preserve not only American outdoor traditions but also a space for wildlife. That way, future American generations get encouraged to create a connection with their environment.
Source Of Income
Owning land that you can't make use of is a considerable disadvantage, but using it for deer farming will help you pay bills. It is an effective way for landowners to save family property and preserve the landscape for the coming generation.
Economy Growth
One of the fastest-growing industries in rural America is deer farming. It creates thousands of job opportunities for Americans and generates over $7 billion in revenue to the U.S. economy. A lot of American citizens are now raising deer and making the most of this booming industry.
Nutrition
Due to increased consumer demand, a deer's meat known as venison has become the best alternative to factory-farmed meat. The farmed venison is a lump of great lean meat with low fats but rich in proteins.
Even though it is a fast-growing industry, there are still many challenges farmers may face in the course of this business. Some of them are;
Capital intensive
It needs considerable capital investment to acquire the breeding stock, and that can be a barrier to those aspiring to take part in it. Aside from that, farmers need to invest in other things such as fencing, feeders and other equipment.
For most producers' deer farming is a hobby or part-time activity
That means most of them are non-farmers and lack an understanding of how things really work. It brings a lot of misunderstanding, discontent, and instability because they are not specialized in the field and insist on doing everything on their own.
Lack of financing
Most of the financial institutions consider deer farming as a high-risk venture. Due to that, before issuing funds lenders prefer to get paid in owner's equity and investment. Undoubtedly, this is challenging for beginners and existing farmers looking forward to expanding their venture.
Chronic wasting disease (CWD)
It is similar to the mad cow disease, which leads to a significant decrease in the deer population, and that's a hindrance in growing the industry as a whole.