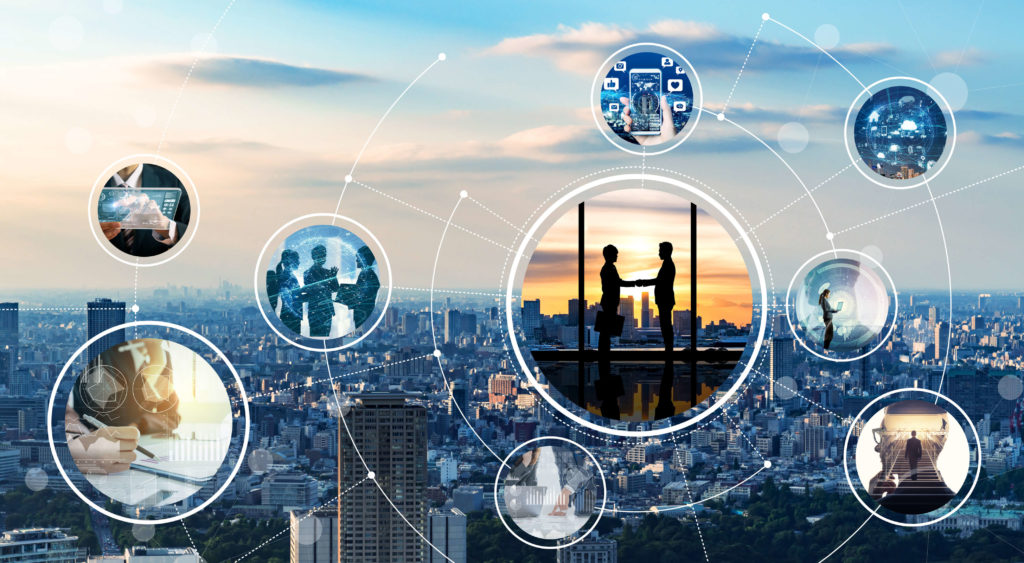 Have you ever given a thought to the fact that your business's virtual phone number can help you reach customers from international markets?
If not, you will definitely have an idea of how virtual US phone numbers help in international marketing. Before that, let's see what exactly is this number?
What Is A Virtual Phone Number?
What if we say that you can stay back in India, operating your business in the USA, and can still call from the numbers that belong to a place in the United States? Like, your number in India, starting with the country code and area code of US cities, for example – Puerto Rico has 787 as its area code, American Samoa as 684, Washington DC as 202, Montana as 406, and so on.
Yes, that's possible with virtual numbers!
A virtual phone number also referred to as remote calling numbers is one that uses the VoIP technology to make and accept calls. Imagine there is X who is trying to connect with your business. He/she would dial the virtual phone number and that is routed back to your customer agent.
Here, the audio signals are first converted into data packets which are then sent over the internet technology. At the receiving end, these data packets are then converted to analog signals facilitating uninterrupted communication between two parties.
How Does A Virtual Phone Number Help?
A virtual phone number gives you the ease to connect with customers all across the globe. Imagine that a customer dials using your Australia phone number (the ones starting with the area code 07 for Brisbane while country code is +61), irrespective of the origin, the call would still land on the device of your agent sitting back in Florida. It means that your
In case, you have had the traditional number for initiating communication, it would have incurred a huge cost at the caller's end. At times, it is the geographical barrier that forces people to seek services that are in close proximity. No matter how efficient your services are, customers would still prefer calling to agents that are near to them.
This is a major drawback and would cost the company huge. On the other hand, a virtual phone number would have extensions specific to a region or a country and hence, convince international customers to make a call.
Also, most of these numbers are toll-free and so the customer need not pay to connect with the organization. Put simply, a virtual phone number promotes localization helping your business reach a greater and bigger audience.
So, if you are a fresh start-up or a well-settled enterprise, seeking ways to attract an international audience for your business, advertising your business virtual US phone number might offer some help.
How To Market Your Business Internationally With A Virtual Phone Number?
So how do you incentivize your business's virtual number to grab the attention of customers overseas? One of the simplest and the widely adopted ways is by showcasing your number on the media channels, specifically your business website. Make sure the website maps the top-level domain of the region you are targeting with the virtual number.
The above helps in attracting customers from different regions and increasing brand presence. Now, this is easy but not the only way you can attract foreign customers. There are other technologies and channels through which international marketing is possible.
Toll-Free Numbers
While there are multiple types of virtual numbers, one that works best for an organization is a toll-free number.
A toll-free number starts with 1800 and is also called a freephone number. The fact that when a call is placed using the toll-free number, it is the receiver who is billed for the same. Meaning that your customers need not pay a penny to connect with you or your business. Though, it might seem pretty expensive and costly considering that businesses are charged for every call, yet it excels in terms of customer satisfaction.
Imagine there are organizations X and Y. Both offer WordPress development services based out of the US. Now a customer in Australia is looking to connect with top development agencies. Upon searching, he comes across X and Y. Now, one uses a toll-free number, meaning that the customer can make a free call whereas the second organization uses a normal virtual number.
Given the above, it is pretty obvious that the customer would connect with the organization that gives him the ease to call for free.
Business calls can last for hours and when a customer is to make an international call, he has to think twice about the fee to be paid. With a toll-free number, an organization can virtually convince customers to pick them as their preferred service provider.
Conclusion
Summing it, a virtual phone number isn't only about connecting companies with customers but comes with a host of other features. Starting with online conferencing to web chats, webinars, and meetings, they are an excellent alternative to traditional phone numbers. When it comes to going international, they are like a business communication partner.
In case, you see wondering whether this is right for your organization or not, here is one piece of advice: delayed decisions lead to missed communications. And yes, virtual phone numbers are scalable and provide sufficient features to connect with international customers.