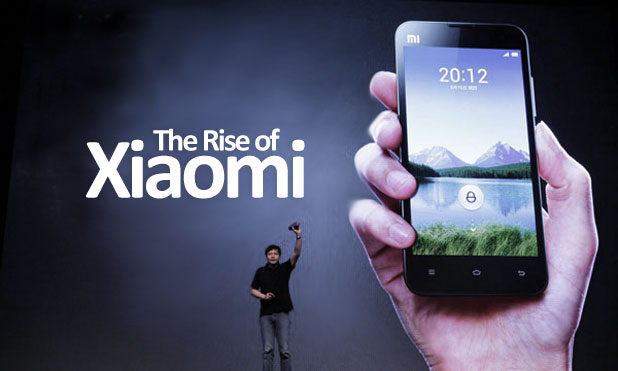 Xiaomi is the uncrowned king of the Asian Smartphone market. It has received massive sales rates in the last few years.
The meaning of Xiaomi is "small rice" in the Chinese language, but the Smartphone builder has proven itself to be anything but not small. Since initializing its Mi Talk chat application in 2010 and releasing its branding Smartphone line Mi1 in 2011, Xiaomi has become a crucial competitor of Apple and Samsung within a short time.
Xiaomi's first known funding was held in 2010, a Series A organized by Shanghai-based venture firm Morningside Group, brought in a total of forty-one million dollars. It's Series B round crossed that number in December 2011 brought in a known sum of ninety million dollars by Beijing-based Shunwei Capital Company. It raised $216 million in 2013 by Series C.
These huge funding rounds brought huge growth. The company was able to increase its wholesales volume from 7.19 million units in 2012 to 18.7 million in 2013. It is more than one hundred percent rise in one year. In 2014 it gained more than tripled its sales volume, shipping 61.12 million units in and by defeating Samsung that year as the best selling Smartphone Brand in Asia.
In December of 2014, the company declared a funding round of $1.1 billion. This growth wasn't just shown to the masses amounts of money the company was able to earn. Xiaomi also proved what it meant to distribute smartphones to customers in a cost-friendly manner.
Xiaomi gained early success by developing budget-friendly devices that offer features that compete with other Smartphone kings. Founder Lei Jun, who initially created Joyo.com, which was sold to Amazon in 2004, prepared to make a product that would win the Chinese market without a reputation of poor quality.
The company gained its goal by selling its high-quality smartphones at manufacturing cost. In 2010, Xiaomi launched its first phone, the Mi1, with a special operating system constructed on top of Android's software. The phone offered all of the essential features of a Samsung Smartphone for less than three hundred dollars.
Selling phones at a cheaper cost allowed Xiaomi to become China's lower-end growth market or those consumers in lower-earning cities who couldn't afford the cost of a seven hundred dollar iPhone or five hundred dollar Samsung.
The three main ways it followed about distributing and building loyalty around its smartphones.
The first one is its online marketing policy. This policy promoted the brand among the targeted group of customers. It got a huge response online. This policy made Xiaomi unstoppable. Unlike many Smartphone builders, Xiaomi has relied primarily on online sales to push its product. The company received the cost of building and maintaining venues. In 2012, seventy-two percent of all units were sold through online suppliers.
The company launched its smartphones in flash sale shipments of two lakhs or more, further boosting up the exciting release while keeping stock at an adequate range. With smartphones that last on the shelves for longer than average, the company cut long-term deals and signed partnerships with suppliers.
The third policy is gaining customer's loyalty. The company constructed a customer base on online channels like Weibo (China's Twitter). Combining with its strategy to release phones in small groups, Xiaomi depended on these online fans to review the new devices and MIUI (Xiaomi's customized Android OS). The company also gained massive interest by having engineers dedicated to monitoring and interacting with their consumer's demands. Xiaomi has become one of the most highly valued "unicorn" companies.
After gaining so much success in China, in 2014, Xiaomi started to look outside from the Birth land, Hong Kong, and Taiwan to other Smartphone markets like Singapore, Russia, India, and others where the company could achieve its success. In fact, in the mid of 2013, the company appointed Hugo Barra from Google and Android to work on international expansion. The company finally entered India in 2014 and signed a deal with Indian e-commerce supplier
It unveiled the Mi3 in India in July 2014, by launching similar pre-registration and flash sales to increase up its new product. The first group of smartphones sold out seconds.
Xiaomi rapidly became the third-largest smartphone brand in India in Q3 2016. India defeated the US in 2017 to become the second-largest smartphone brand in the market. It grew twenty-three percent from 2017, with just over forty million units were shipped.
Xiaomi sells a wide variety of products, from smartphones and laptops to washing machines and drones. Founder Lei Jun has compared the company's strategy to Walmart, explaining that Xiaomi's focus is to operate an entire package of goods.
After its online offers, the company also concentrated on offline strategy, with senior. The company set goals to unveil two thousand offline stores over the next three years.
Xiaomi's most recently unveiled phone was the Android One, Google's OS for cost-friendly smartphones to the rising markets. Xiaomi signed a partnership with Google to unveil the MiA1, which cost more than two hundred dollars in India.
In 2016, Xiaomi signed the winning position with Samsung in the conditions of phones sold in India, with its cost-friendly line leading growth.
By producing phones at an affordable price, Xiaomi has also recently released its higher-end product as Apple's highly-predicted iPhone X enters the market
India has become Xiaomi's biggest market in Asia. It entered in the country five years ago, and for the first two, it depended mostly on selling smartphones online to increase sales. But the company has since built and expanded its stores in the brick and mortar market, which continues to be responsible for much of the transactions in the country.
The Chinese phone maker said it had established its 2,000th Mi Home store in India. It is on the way to have appearances in 10,000 physical selling points in the country by the last month of the year of 2018 and wish to see half of its total sales come from the offline market by that time span.
Xiaomi's prices, which range from 20,000 to 30,000 rupees, didn't stand it in the league of the iPhone or Galaxy smartphones, which sell for considerably more.
In Bangladesh, there is a great demand for smartphones in the present day. And Bangladesh is considered to be one of the developed economy countries. The present condition says that more than seventy percent of the population relies upon the digital world and is tech-oriented. Xiaomi is one of the best brands in Bangladesh, which defeated Samsung from the top three positions. The import of this brand has increased by 56% because the smartphones they are providing in Bangladesh are providing better than all other smartphones in the Asian market. These xiaomi POCO series are most popular in the Asian Market. And the best series in terms of features and designs. This brand is one of the fast-growing Smartphone brands.
Chinese Smartphone maker Xiaomi made its grand entrance to Bangladesh intending to establish a plant in 2018. The company produced its Mi Community in Bangladesh, an online forum for its Mi Customers.
Manu Jain, vice president of Xiaomi and managing director of Xiaomi India, said, "We are very happy to bring Xiaomi officially into Bangladesh for millions of our Mi Customers here. Over the last several years, the Bangladesh Smartphone market has experienced vast growth, double digits at times, and we look forward to expanding our share to the local industry."
"We hope that with the official entry into this market, we will be able to bring all the latest products to Bangladesh at honest pricing for all our Mi Fans," he added. He said Xiaomi would be running business separately from a local distributor that imports some of its smartphones.
Bangladesh is one of the most important strategic markets for us, and we are targeting it as it has enormous potential as well. Only about twenty percent of the people in Bangladesh use smartphones while Xiaomi has four percent of the whole market share and wants to increase the numbers, which will also help take the country's digitalization process forward, Jain said.
Xiaomi has given priority to Bangladesh as a 'rising territory' through the Chinese tech giant experienced rapid growth in the smartphone market here in the last one, and a half year, a top official of the company opined.
Solar Electro Bangladesh Limited or SEBL has been working as the sole distributor of the company here since August 2016 and expanded the brand's popularity across 64 districts within this time. The emerging growth of this brand has already taken place in the mind of the young generation of the country.
Xiaomi is the world's fastest-growing smartphone Brand and achieved the position of number four in the global smartphone market in a very short time. The majority of Xiaomi's success comes from strong e-commerce contributions and our unique policy of offering a high-quality smartphone with great features at the most affordable price. The situation of Bangladesh is different as here e-commerce market is at a very initial period & don't even contribute one percent in total Mobile National Sale. Most people choose a physical store rather than an online shop. They have established the brand by installing stores and significant numbers of Shop in Shop across the country to reach a remote community and offering Xiaomi's Smartphone at an affordable price. The company officials also think the unauthorized sellers make the market unstable by providing a massive product at a low cost without any warranty.
Xiaomi introduced two years of warranty, which is the longest timeline in the present market. The price difference between illegal and legal channels has been reduced significantly. People now like to pick the authorized phone with a warranty from Mi Store & Authorized Sales Points. They always try to bring the latest innovations at a reasonable price. They expanded their footprints across 64 districts within the first six months of launching operations in Bangladesh.
The big challenge for this brand is the gray market. Around fifty percent of total Xiaomi mobiles selling in Bangladesh is an illegal product that came from the gray market. Because of this, the government loses a huge amount of revenue. They started their fight against illicit products by launching two years of warranty, which is the longest in the market.
The technology traders shared some business data regarding the growth of the Xiaomi brand, which achieved the second position in above ten thousand tk segments of the smartphone market by the end of 2017.
They have planned to expand their business centers nationwide to serve their Mi fans carefully and efficiently. There will be an established service center across all divisional cities in the future. They opened more than 20 service center points nationwide in 2018.
The mobile phone importer also wished that the telecom regulator keep their drive against the illegal shipment of the smartphone to promote the authorized channel, which pays revenue to the government.
Xiaomi achieved almost 600 percent growth from 2016 to 2017. Some forty engineers are working for research and development of the brand. Five hundred brand promoters have been working to give the experience of Xiaomi to the new users. In 2018, they opened one hundred new Mi Stores at major locations nationwide & Mi Fans got to see Mi Store at every district of Bangladesh.
It should be mentioned that Xiaomi founder and chief executive officer Lei Jun handed over the 'Golden Partner' award to the country partner SEBL's chief executive officer Dewan Kanon at Xiaomi 2017 Global Partner Conference' held in Beijing in China on September 13. Only 10 Official Partners got that award among Xiaomi's all Global Partners. SEBL has been operating as Sole National Distributor of Global brands since 2016.
The company also unveiled its new handset, Redmi S2, in Bangladesh, with exceptional selfie capabilities last year. The Redmi S series is the best-made for people who like self-expression and likes to share exciting moments with others. It has a 16MP front camera powered by pixel binning technology with Xiaomi's own AI Beautify features.
Recently the Note series has become the universal Smartphone in Asia. Among two people from three peoples are using this series. It is the king of the Smartphone market.