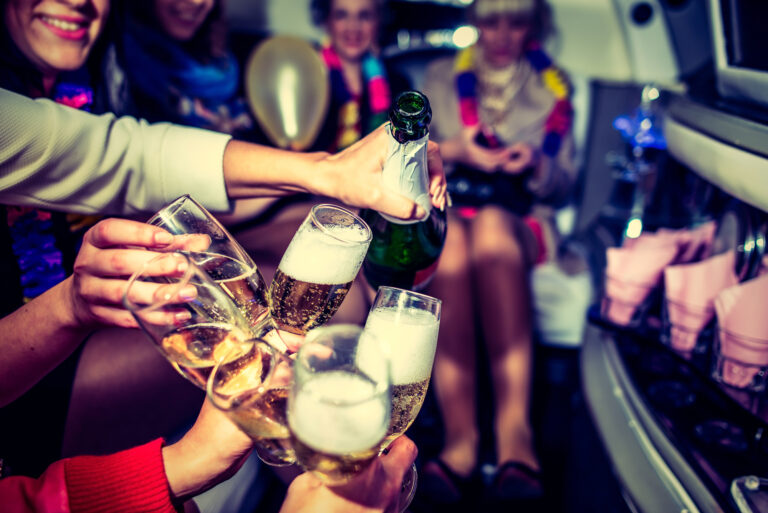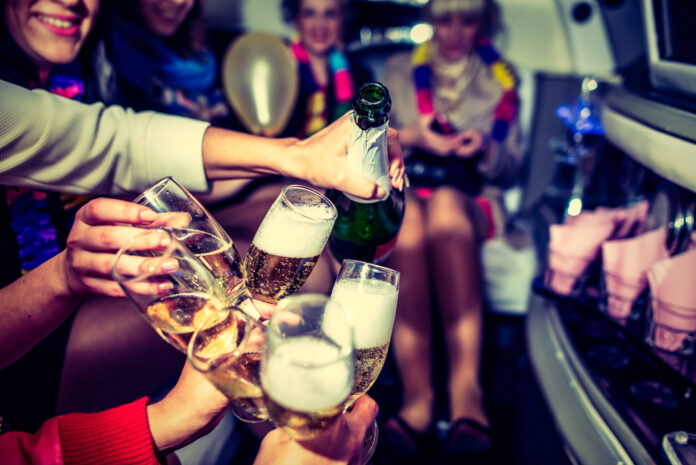 Party buses are becoming increasingly popular amongst both event planners and goers alike, and there are many good reasons behind that fact. Besides being extremely convenient and comfortable, party buses provide enormous amounts of fun and entertainment to suit all tastes and preferences.
Here we'll help you prepare for your first party in a party bus, so you'll know exactly what to expect during your drive.
Let's get this party started!
Dancing is allowed, but you shouldn't be overdoing it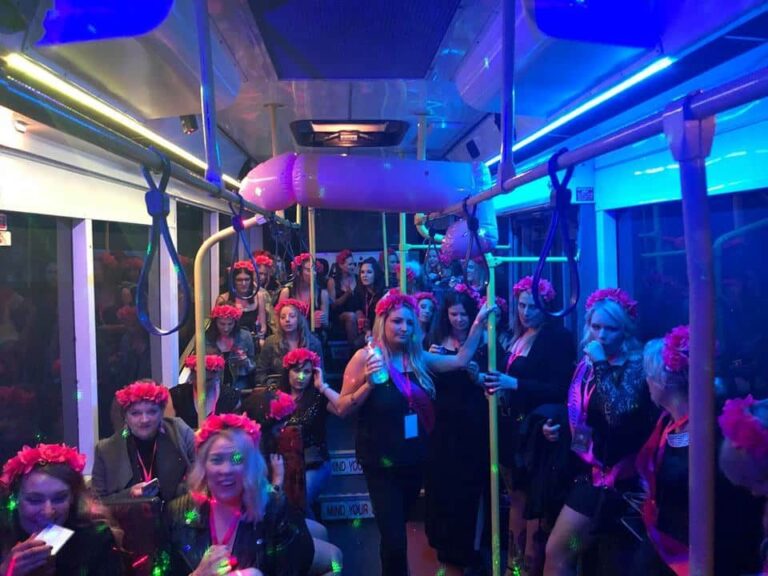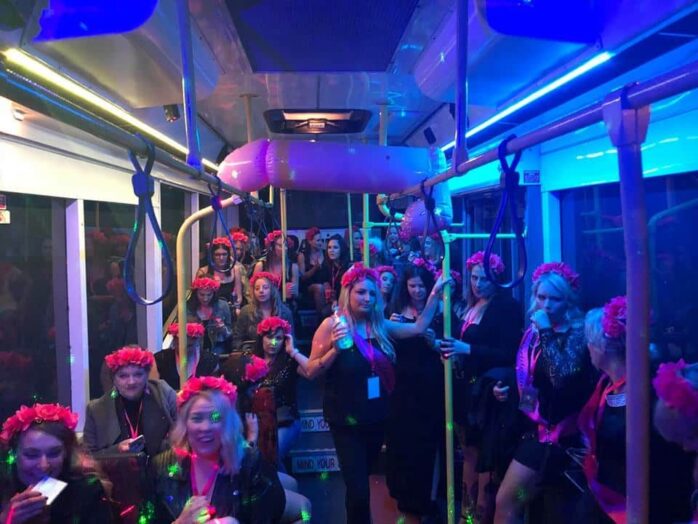 A party wouldn't be a party if there wasn't any dancing involved. However, partying on a party bus is not the same as going clubbing, which is something your guests should be aware of at all times. Jumping around and making some "elaborate" moves on the dancefloor while you're inside of a moving vehicle is not always the best idea.
Make sure you listen to your driver's instructions and limit dance time to a reasonable degree. Safety comes first, partying comes second – it's the golden rule of all types of party buses.
Now, again, this doesn't mean you shouldn't be dancing and enjoying your time during your ride – quite on the contrary. Dancing is an integral part of partying in a party bus, but only when it's done with everyone's safety in mind.
Too much alcohol is not a good idea for party bus parties
If you or any of your guests suffer from motion sickness, perhaps it's for the best that you keep your alcohol intake to a minimum. You're traveling to an event after all – there will be plenty of time to get tipsy once you arrive at your destination. Too much alcohol will cut your party short, so it's always best to avoid it.
Now, we're not saying you shouldn't drink at all while riding on a party bus. Small amounts of alcohol are even encouraged – they can help you get the party started, keeping your guests entertained during the entire ride. As long as you don't overdo it,
you'll certainly have a blast while sipping your favorite drink in your favorite new vehicle.
Keeping things in order will be your responsibility as a host
If your bus party gets a bit too wild, you'll be the one suffering the consequences. Tampering with the bus and its inventory is a major no-no, no matter how boring you feel the ride is. Everything that gets broken or damaged will be billed to you afterward, so take good care of your surroundings while you're riding on a party bus.
Your ride should be just a warm-up for the upcoming event – it's not where the party ends. Make sure you and your guests adhere to the rules set by your driver during the entire ride. Be respectful, and you'll certainly have more fun afterward!
Don't bring more guests than you originally promised to bring
The terms you've set when you've booked the bus should be respected until the moment you've left the vehicle. Even though these buses are extremely spacious and accomodating, they have a limit to how many people they can transfer safely.
If your guest count changes after you've booked your services, make sure to notify the agency in advance. It's not only common courtesy, but it's the only way to ensure everyone gets transported to the location as safely as possible.
Take good care of your belongings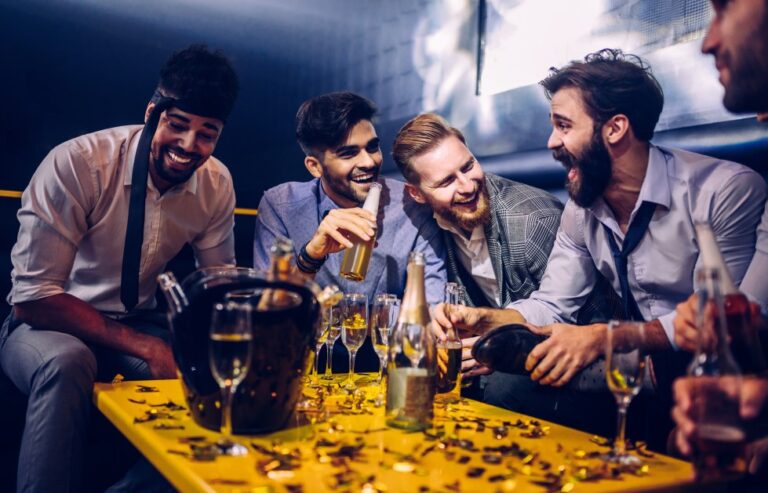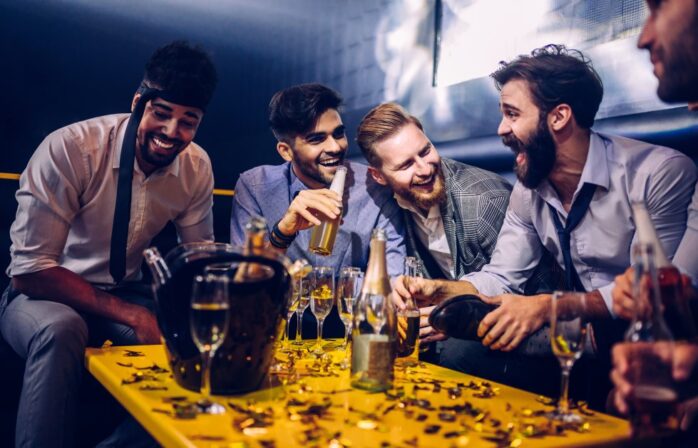 Partying on a party bus is like any other party – things can get quite chaotic quite quickly. Make sure you keep your belongings in a safe place during your ride. If anything gets damaged or stolen, the party bus company won't be able to help you. You are the only one responsible for keeping your valuables safe during the ride.
Make sure your guests are aware of this fact as well and don't hesitate to check up on your things from time to time, especially if things get a bit "heated".
Choosing the right party bus company is half the job done
Not all party buses are built the same – they all offer different types of features and fulfill different types of accommodation requirements. Choosing something that suits your needs perfectly may seem like a daunting task at first. However, with a bit of research, you'll certainly find what you've been looking for.
Make sure to compare different offers until you've found something that resonates with you and your party needs. Look around places such as Torontobusrentals.com and don't hesitate to ask as many questions as you need to make the best decision.
Another thing you can do to ensure you've picked the right party bus is to involve your guests in the process. Ask them about their needs and expectations as well, as it will help you organize the best possible party for everyone involved.
Whatever you do, it's going to be a fun experience!
Not everyone gets to ride in a party bus during their lifetime. No matter how you look at it, it's going to be much more fun than taking a taxi or driving to the location of the event.
Party buses wouldn't be so popular if they weren't as fun as they are! Whatever the case, if you need to travel long hours before you arrive at a special event, riding a party bus can make it a more memorable experience. You'll be surrounded by people you love spending time with, so make your event as special as you can and hire a party bus!
The bottom line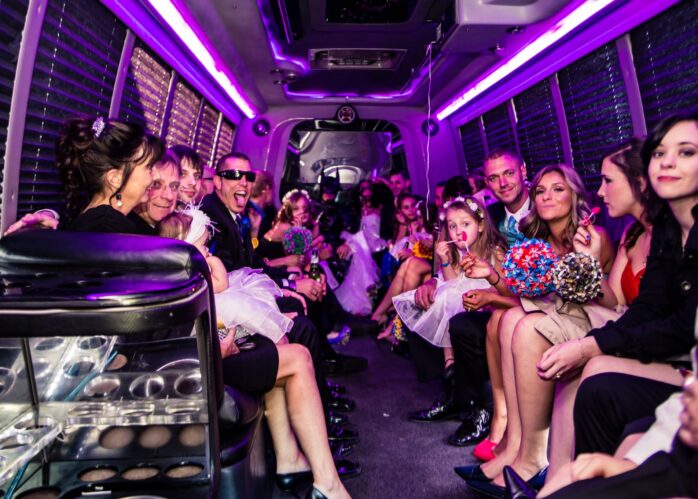 If you're planning on riding a party bus for the first time, there are a couple of things you should know first. These mostly revolve around staying safe on the bus, as it's not like any other party you've been to. However, as long as you respect the rules your driver provides before you've entered the bus, you're guaranteed to have an enjoyable experience ahead of you.
We hope you found our article to be useful and we wish you the best of luck in all of your future endeavors.