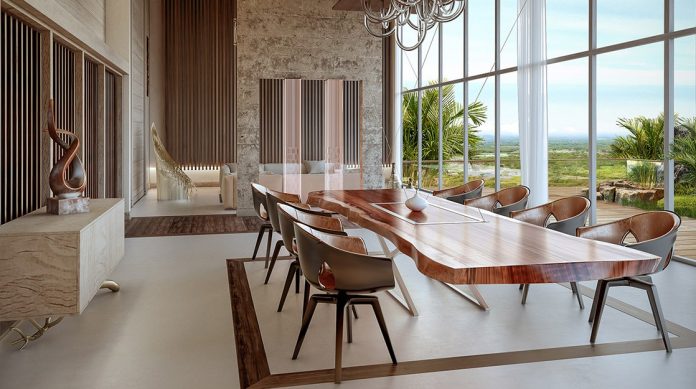 Dining room is perhaps the most important area of your house. It is the space where people not only share their food but also make memories with their family and friends. This is the reason why people make so many efforts to make their dining room look more appealing. In this article, we have shared various tips that can help you make your dining area look expensive. Let us have a look at these tips one by one:
1. Adding A Touch Of Colors:
There are so many ways in which you can make your dining area look high-end and one such way includes adding a touch of colors to its walls. Paint is not that expensive and it can be easily applied on the walls. Nowadays, light colors are more in trend. So, we suggest you pick light colors instead of going all bold. You can also choose the colors that are in contrast with the table and chair of your room.
2. Painting The Wooden Dining Chairs: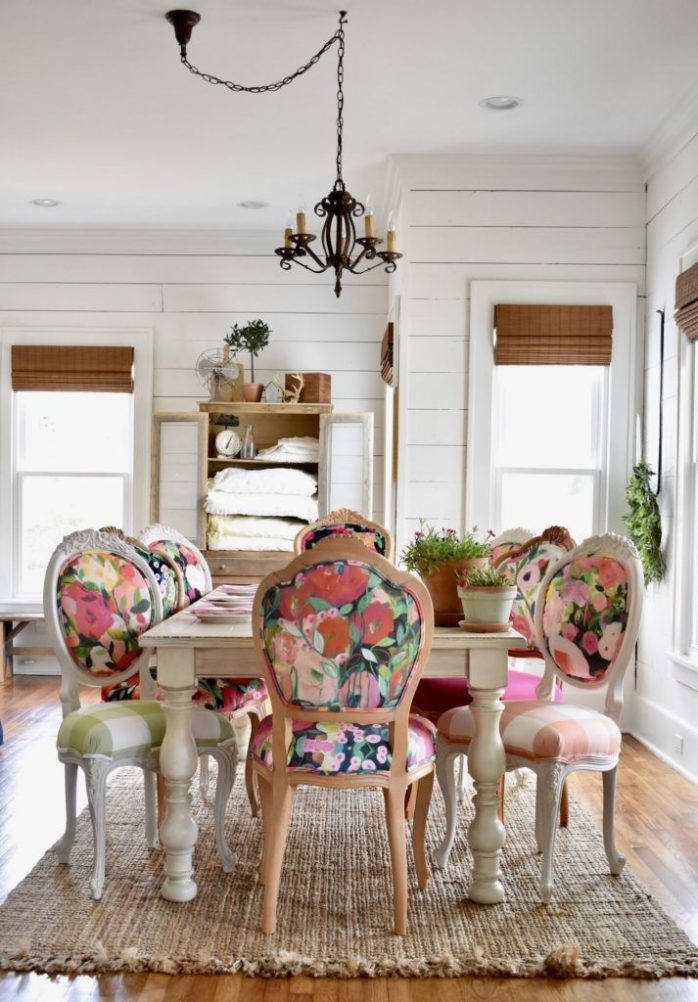 Do you have wooden chairs in your dining room? If yes, then here is an interesting idea to make it look more appealing. Consider painting the wooden chairs with colors. Usually, people choose black color for this purpose. Matte black is trending everywhere these days. Another thing you can do is get expensive armchairs for your dining area. Armchairs are available in different colors and you can easily get them from Alankaram.
3. Placing A Statement Rug On The Floor:
Another method of making your eating place look expensive is to place a statement rug on the floor. It will help you in enhancing the appearance of your soft furnishings. Most people think that rugs are meant for living or lounge areas only but this is not true. You can always use it in your dining room. Make sure to get an oversized rug to create a chic and cozy scene.
4. Use The Right Lighting To Set The Mood:
Couples love to have romantic candle light dinners. This is the reason why great lighting can help you set the right mood. When the lighting is right, people indulge themselves into deep conversations especially with their partners. Even if you want to celebrate an event with your close ones, getting perfect lighting will help you set a party vibe in the dining room. A chandelier is a great option and it can also make your space look expensive. But in case you are on budget, you can also consider adding table lamps.
5. Adding Fresh Flowers: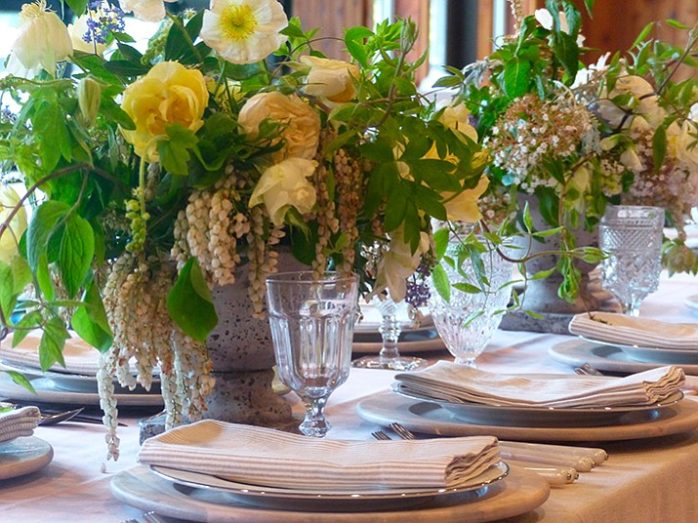 Fresh flowers are not meant to be added at every place in your home. But the dining room is one such portion of your house, where you can definitely add fresh flowers to enhance its appearance. It is one of the best ways to make your eating place more beautiful. You can take a flower vase and add some fresh flowers in it and place it at the center of the table. This floral arrangement looks absolutely gorgeous.
6. Don't Be Afraid To Show Your Expensive Serving Pieces: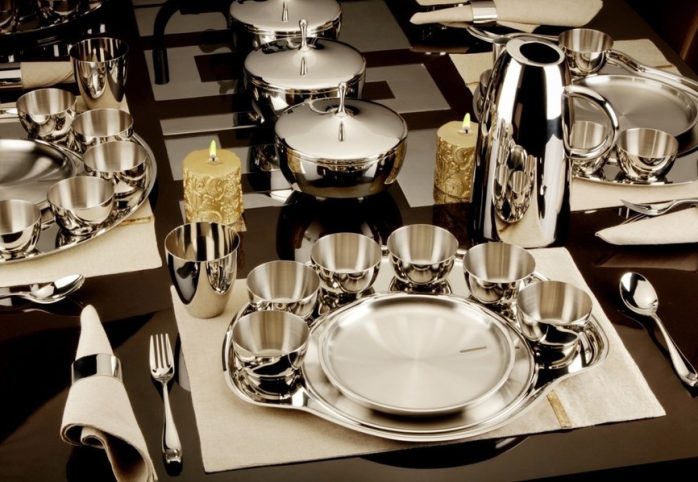 Most people store their expensive and elegant serving dishes or pieces in the cabinets. But in reality, their place is on the table. Do not hesitate to bring out your favorite and costly serving dishes on the table especially when you are hosting a dinner party. The best thing that you can do is to purchase the serving pieces that match with the interior design of your dining room. You can also keep them on some side table to let them shine.
7. Try To Bring The Elements Of Your Favorite Restaurants:
Another method that you can opt for making your eating place look more costly is to inculcate the elements of your favorite restaurant in your dining room. If your favorite restaurant has a particular lighting or ambiance, try to copy that in your eating space. Most restaurants have unique elements and you won't be able to copy its design exactly. But you can get different ideas and motivations from your favorite restaurants to design your own eating place.
8. Adding Wallpaper In The Room: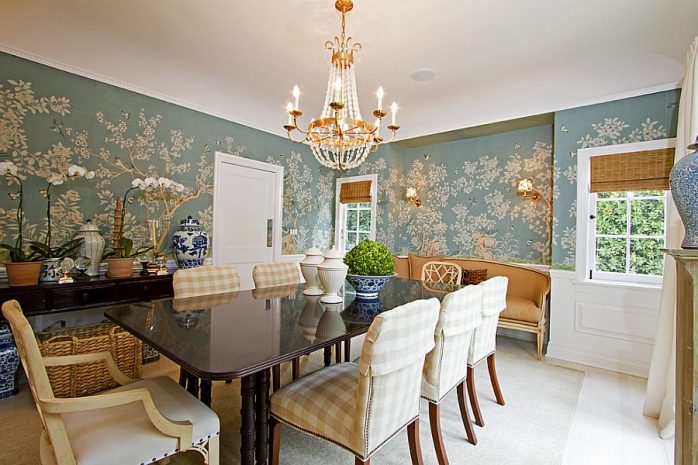 Here is another tip to enhance the appeal of your eating place. Add a wallpaper on the walls of your dining area and you will notice a remarkable difference. If you have a statement wallpaper, then it should be placed at the top of the wall so that it catches everyone's eyes easily. You can even add a fabric patterned wallpaper on the walls to provide it a chic and elegant look.
9. Creating A Gallery Wall:
Do you love capturing your family memories in photographs? If yes, then this trick might be the perfect option for you. Gallery wall is not only meant for lounge rooms. You can even add it to your eating place. It is an elegant way to decorate your dining room. It is not necessary to paste your photographs in the gallery wall. You can even consider adding the pictures of beautiful landscapes and animals in it depending upon your preference.
10. Be Careful While Coordinating:
One of the most important things that you need to keep in mind while designing your eating place is to ensure that everything is coordinated well. The color of the walls and the wallpaper you used must coordinate with each other. And in similar fashion, the color of the curtains and the seat cushions must be carefully matched. If you will not take care of this point, then you will end up creating a mess in your dining room.
To Sum Up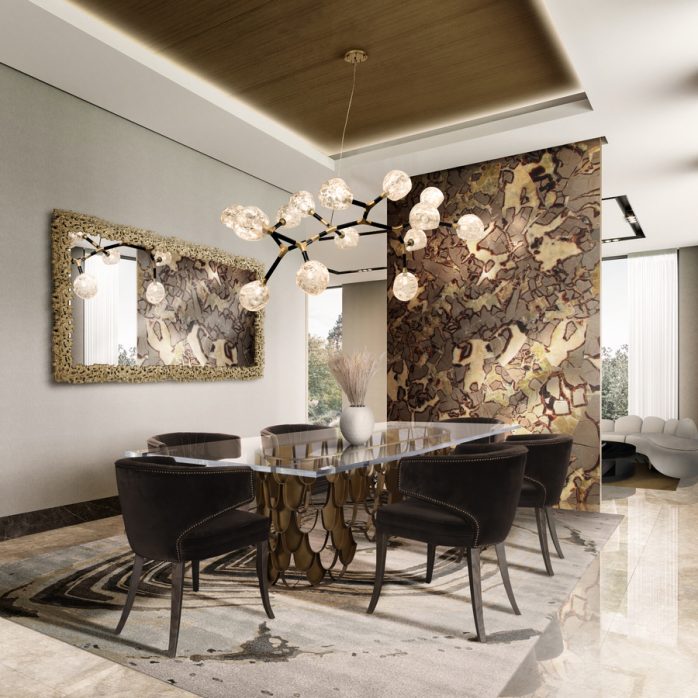 Are you looking forward to enhancing the appeal of your dining area and making it look more expensive? If yes, then this post is just for you. There are numerous ways in which you can design your eating place. The most interesting methods include adding wallpapers, using creative lighting, adding a rug, painting the wooden chairs, and creating a gallery wall. Check out the above points to know about these tips in detail.