Do you know what makes your home look more attractive? It's none other than wall art. 
The ideal amalgam of patterns or designs with vibrant colors is enough to turn the heads of visitors. While it has gained extensive popularity in today's households, some are yet to explore the dazzling side of the concept.
Unfortunately, these individuals do not know what they are missing by shunning the classics. If you fall in the same category, then plunge into this informative read. Here, we will mention how wall arts can impact your interior in detail. 
#1 Gives You an Idea About Color Palette
With so many varieties of colors already, sometimes it gets tricky for us to decide the right contrast. Besides, it's pretty prevalent to be confused with the shades that fit our place. 
Fortunately, in today's time, we have wall arts for the rescue. We would suggest you stop stressing over the right color and look for premium quality canvas photo prints instead. An artwork may provide you the motivation to decide the right shade for your interiors. 
To do so, simply take a deep look into the art piece and find the primary shades of all. You can also choose nearby blends if the primary ones are hard to find. After finalizing the color, decide your interiors as per the same.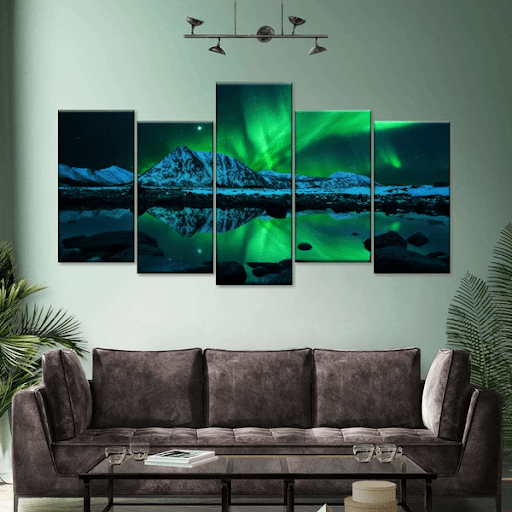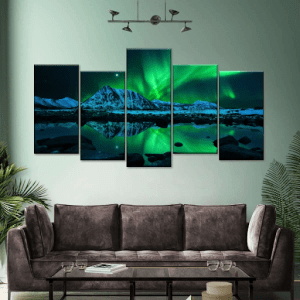 #2 Provides a Central Point to Room
Every room needs a central point that instantly catches your attention. It's a clear depiction of your personality and the interior theme. Being a confined piece of artwork, if you get wall art, it's likely to be the appropriate central point for your room. 
You could imagine how beautiful your living room is going to look if you secure it with your favorite wall art. For a different approach, you can blend in a bunch of your favorite art pieces to make a gallery. 
Wall arts are said to complement the nearby ambiance. However, make sure to choose the right size. If you opt for small wall art, they might lose their thunder by other objects in the room.
Likewise, a huge wall art may seem too much. So choose the right size that retains a balance between the artwork and other objects.  
#3 Makes Your Room Look Complete
A room without wall arts looks unfinished. In simple terms, wall art enhances the aura of that space. When it's secured on the wall, the adjoining is likely to appear intact. It also prevents any grim outlook of the place. 
Keep note that nobody likes staring at a white and plain wall? Today's vibrant generation requires something that provides a wholesome finishing to the room. So, for such requirements, wall arts make the best option. 
They add that extra touch to make your place look like the ones you see on Pinterest. To come up with desirable outcomes, we would recommend you to give a deep thought. Think! Which artworks define your interests and make your place more charismatic?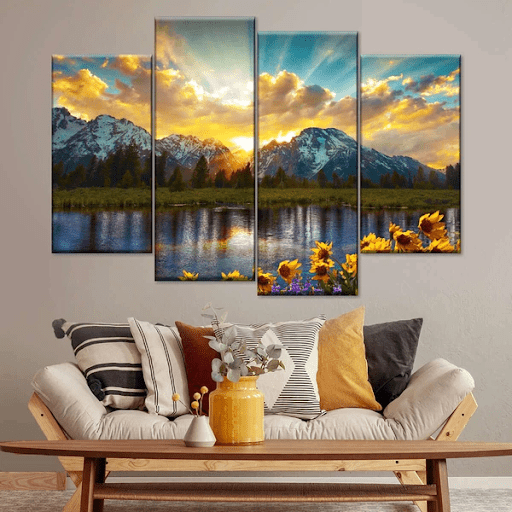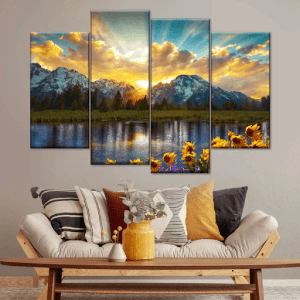 #4 Highlights Your Essentials
If you want your interiors to be in the limelight, then adding wall arts is a good option. That's because wall arts are a fantastic way of highlighting essentials. 
Being a focal point of the room, the interior's nearby wall art will instantly catch the attention of a visitor. You can modify these interiors as per the shades of the artwork to make it your favorite space. 
#5 Adds Texture to the Space
Wall arts can be of different types. From conventional paintings or 2d artworks to sculptures, there are endless options for the same. Now, it's your duty to blend in the proper wall arts to your place. 
Once identified, you will see that these art pieces provide texture to the space. In terms of textures, wall arts can be classified into rough and smooth ones. While the former option adds affinity to the area, the latter provides a gleaming appearance. 
These textures can further enhance the interiors and essence of the room. It will give you happy vibes on just a look!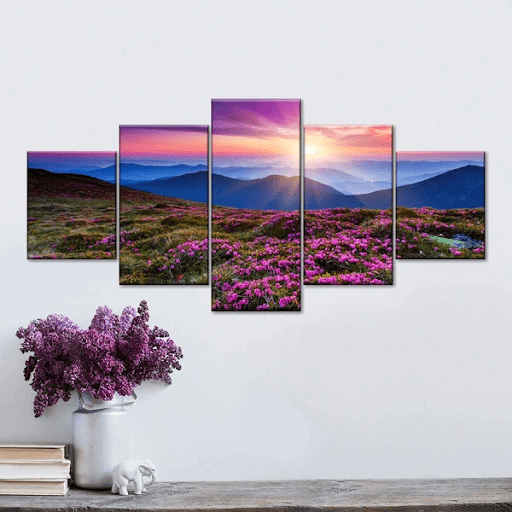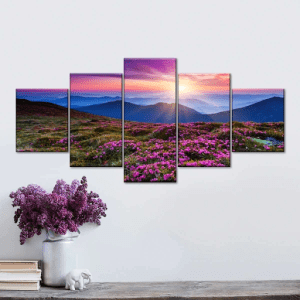 #6 Provides a Perfect Layout to the Interior
Sometimes it gets tough to identify the ideal layout for your interiors. Your room may differ in appearance as per your imagination. However, by including wall art in the place, you can bid ado to these concerns as well.  
When you place a wall art, things start streaming into your mind. You get an idea about which items go where. For example, sofas can be placed just below the wall art for an attractive seating area. 
Similarly, shelves could be implanted near the wall arts to settle any extras. So these artworks are pretty helpful in providing the best layouts for the interiors.
Summing Up
To sum up, these factors are some of the reasons why wall arts have become an essential part of home interiors. From finding suitable color palettes to creating a focal point of a room, there are so many ways by which wall arts can impact your interiors. Thus, its addition is mandated for an alluring ambiance.