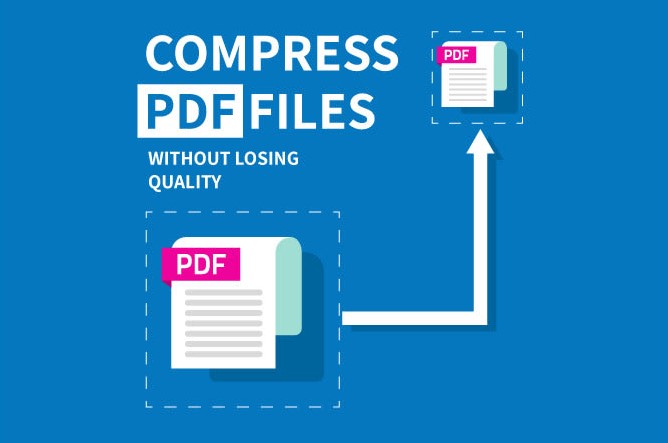 Making PDFs for file sharing is the best way to keep all the information protected and safe from any kind of edits. But sending PDF files over emails and messages can sometimes be difficult because of the file size. PDFs are notorious for their file size. The quality of a PDF is its biggest advantage, and compressing the file size can compromise the information and text.
The right approach to compressing file size is thus extremely important. If each user is offered a way to compress PDF files without losing the quality easily, they would happily shift to that platform. With any-pdf.com, compressing PDFs is made supremely easy. Here is how to compress PDF files without losing their quality:
Online
If you are looking to compress just one PDF file for a quick email or message, then doing it online will save a lot of time. All you will have to do is open your browser and select the file you need to compress. The rest of the magic is done in just a few seconds or minutes. You can follow these steps for compressing your file:
Step 1: Open your browser and go to the site which is offering a free compressing service.
Step 2: Select the file you want to compress from your computer system. You can choose to drag and drop the file to the designated area. Going from the website to your file manager and selecting the file is a second option.
Step 3: Choose the appropriate level of compression. You might not need to compress the file to an extremely reduced file size if it is not what you need. You can choose from three different file sizes depending on need:
Low: This compression level will keep the quality mostly the way it was without causing any deterioration to the content. You will see a difference in the file size, and it will work well for most messaging platforms without needing to compress the quality further.
Optimal: This is the most preferred method of compression because it will keep the content in good quality but also offer a greater reduction in file size. If you need to send the PDF with a size restriction, choosing this level will help you get your content across without a significant reduction in quality.
Strong: This is the final and most significant level of reduction in file size. If you want the file size to be reduced so that the file is less than half its size, you should go with the strong compression level.
Step 4: Click on Compress. This is the final step that will start the compression process. It will take a few seconds or a single minute at the most to get through with the compression.
Step 5: Download the file. Once the compression is done, you will get a link on the same page to download the compressed file.
One of the benefits of compressing files online is that you can keep on using them without having to sign up for any services or making an account first. Online compression also does not take up any space in your system. It will work on any device and will allow you to compress a number of files depending on the daily or hourly limit.
Offline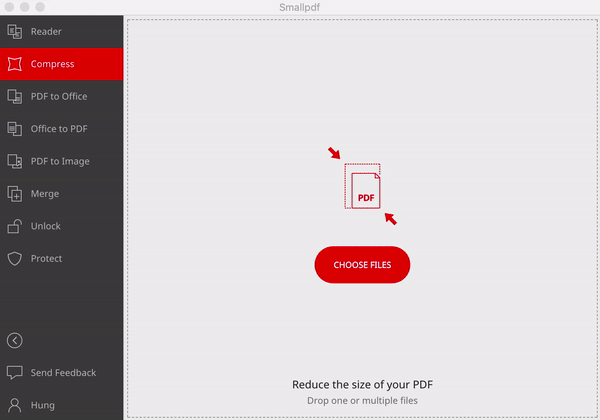 Doing offline compression can be done by installing corresponding software or application depending on the type of device you are working on. Each application has its own method of compression, so that steps might vary. Further variations can also be seen based on the type of operating system being used.
Some of the benefits of using offline compression software for applications include easy access and saving. Having an application makes it infinitely more convenient rather than looking up a website each time you need to compress a PDf. If you are not short on internal storage, you can go with offline compression methods.
Benefits of Online PDF Compression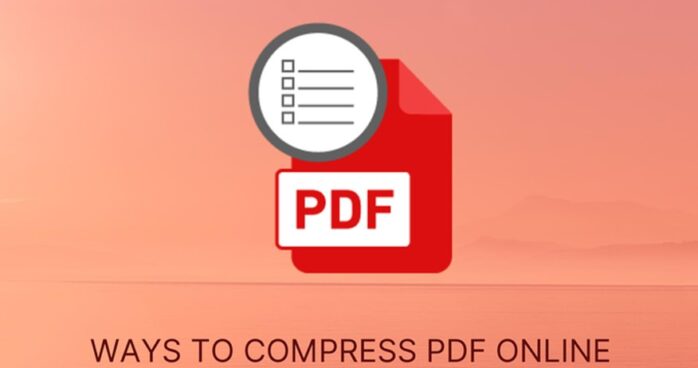 There are a number of benefits of choosing online compression over offline options. These are as follows:
No need to fill up for internal space. Any software or application will take up corresponding space. At the same time, online compression is an excellent way to get your work done without the commitment of keeping an application installed on your device.
Depending on the type of platform you choose, online compression can be just as secure and confidential as you want it to be. Most of the reliable platforms make the terms of use clear so that you know whether or not your files will be safe or not. Several platforms guarantee confidentiality and delete your file after a given time from their servers.
Completely Free. Many websites offering compression services advertise it as free but only offer limited services and ask for upgrades or signing up. Other platforms do not demand signup or any starting fees. The only limit might be the number of files you can compress in a day or an hour.
Works across Devices. No matter the type of device you are on, you can easily compress your PDF files online as long as you have a browser. Not only on computer systems and tablets, but phones also support file compression platforms. Whether you are on Android or iOS, or Linux or Windows, these web platforms will work anywhere.
Different Compression Levels. Depending on the file size you want to have, you can choose a compression size accordingly. Offline applications might have this feature too.
The Takeaway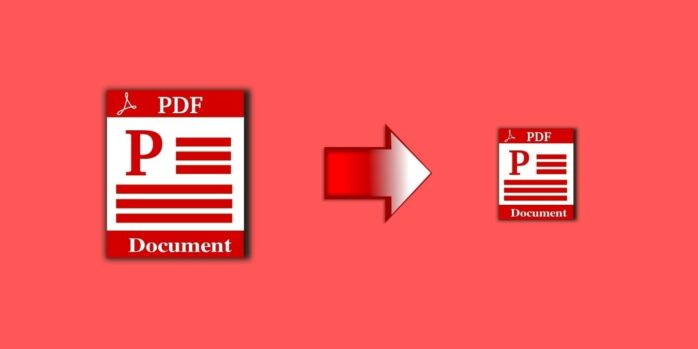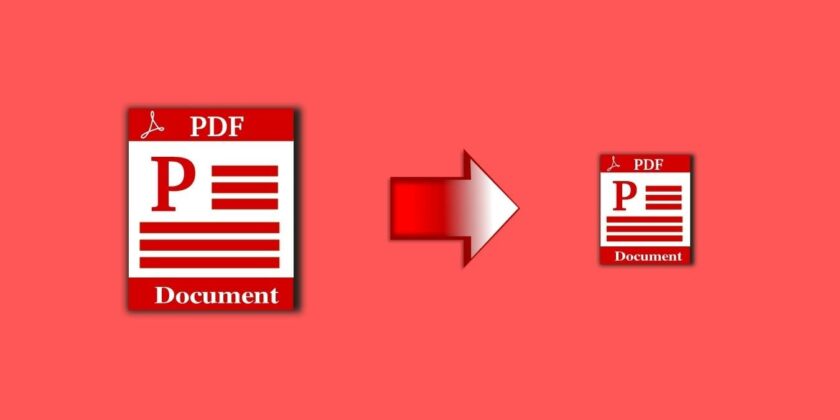 If you are looking for platforms or applications to compress PDF files without deteriorating their quality, you should read about the terms of service to get a better idea of what the results would be like. In just a few simple steps, you will be done with your compression and can prompt share the file on multiple platforms as per your wish or requirement. Always remember: Choosing a higher quality will mean less file size reduction and vice versa.