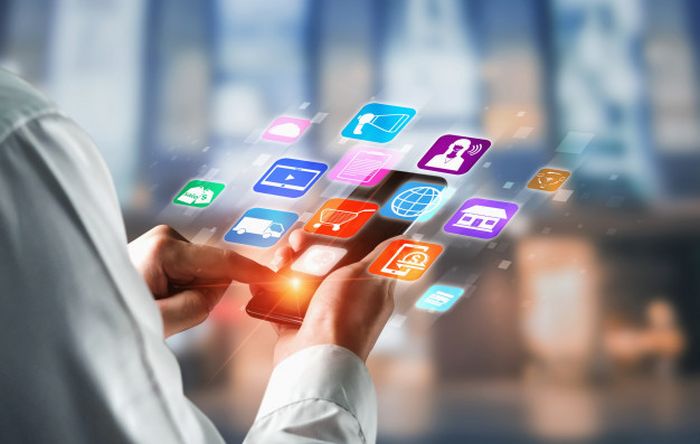 Users can add and schedule work, organize assignments, and receive a quick snapshot of their performance by using productivity tools. Additionally, automation and integrations improve project planning and guarantee that all data is kept in a single location.
We have compiled 5 productivity apps to get things done in 2023. Let's start with UPDF, a highly recommended tool.
1. UPDF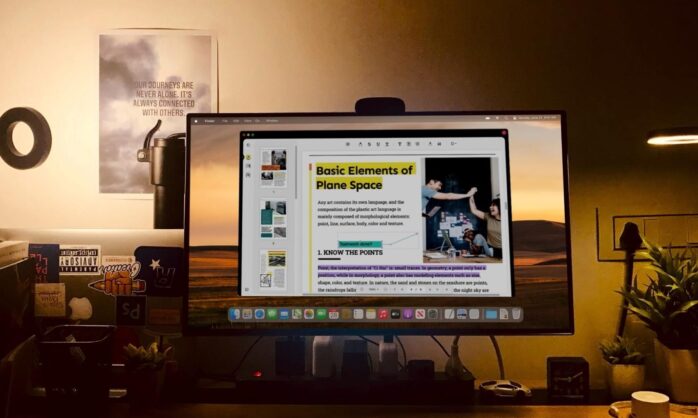 UPDF is a free PDF editor that supports editing text and graphics in a PDF on all of your devices. Simply put, UPDF brings all possibilities to life on your PDF document. There are no restrictions, advertisements, or requests for credit card information when editing PDF files. Here it is important to mention that UPDF is compatible with all the devices including Windows, Mac iOS, and Android, the features of Windows and MAC versions are slightly different from each other.
Both provide you with options to view and read PDFs, annotate PDFs and organize PDFs, Mac version comes with even more advanced functionality that lets you add and edit PDFs also (add text, photos, and other material to PDF files, change the font's settings, edit existing PDF text, replace, rotate, extract, add, remove, crop, and alter photos, etc.) Editing PDF files will soon be available for the Windows version in July 2023. Some advanced features including PDF converting, OCR, form filling & creating, and Enterprise-grade password security set-up will also be introduced very soon in this year.
Features
UPDF is intuitive app. There is no long process and it is simple to use.
The browsing of all files is quite quick.
In the UPDF app, you get eyes-friendly PDF Reader and Annotator
You can read, organize, and transfer papers with ease while traveling.
Fully compatible with iOS (14.0 and higher), Windows (11, 10, 8.1, 8, 7, Vista, 32-bit OS, 64-bit OS), macOS (14 and higher), and Android (5.0 and higher).
Supports multiple languages on all the devices including English, French, German, Italian, Spanish, Portuguese, Russian, and Traditional Chinese.
Allows you to read, annotate and organize PDF on almost any device.
2. Slack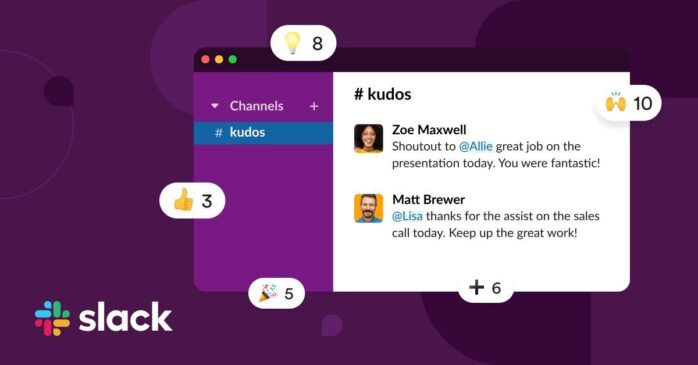 This application is just for team communication. It is a corporate messaging software that links individuals so that they may communicate information within an enterprise. In other words, it can bring individuals together for them to function effectively as a cohesive team. It contains features such as easily organized persistent chat rooms, as well as direct texting and private grouping possibilities. It allows you to manage all team communication, establish closed and open chat groups spanning multiple matters, and then engage in real-time with your team.
Features
Provides channels, the organized spaces that make the connectivity across departments, time zones, companies, and teams simple.
You can access flexible communication options including chatting, sending audio and video clips, and hopping on to talk things out live.
Provide various solutions that help you work faster such as automation of your routine online tasks
A highly large virtual network of employees for better communication and little disruption
3. DocuSign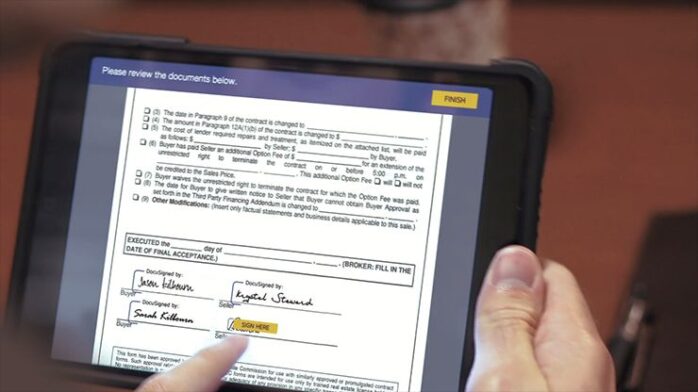 Hundreds of millions of users use a DocuSign from all over the world for making the documents compatible and accessible. You can order and specify any number of signers with this tool. Moreover, you will also be able to send the documents to your customers and have them signed through DocuSign. In this way, DocuSign plays its role in authenticating the digital signature. To handle certain transaction requirements like content identification and assessment, cash management, paper preservation, attestation, and more, you should also make use of optional add-on services from DocuSign and its partners.
Features
Produces legally authentic and final globally accepted signatures for business transactions
Archiving and document retention are 100% safe
Gives full control over signing workflow
Documents are compatible with all the devices and can be opened and accessed everywhere.
Supports all file formats and automatic tag placing, etc.
4. Todoist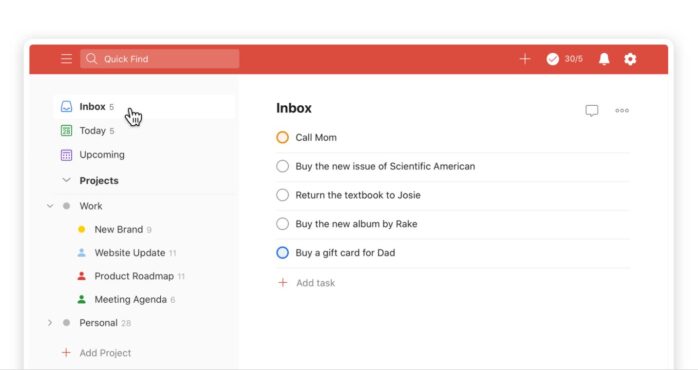 If you want to stay focused, organized, and calm at the same time by managing your to-do list, then you should go for this amazing task manager and to-do list app.
Todoist is undoubtedly a simple, easy-to-use, and straightforward task organizer program that lets you list and categorize activities according to the required initiatives and specific categories. You can think of this as an improved iteration of your conventional to-do list. Moreover, you can use the app to cooperate with others by discussing and delegating projects, in regards to getting track of and managing your activities.
Features
By adding your tasks daily, you can organize your life
You can avoid procrastination and enjoy mental clarity on what to do next.
Enables you to proceed with task management both for personal and educational purposes
Todoist app and extension are accessible everywhere and compatible with all the devices
Allows you to customize your to-do list with filters and labels.
The free version offers an only a limited number of projects
5. Bear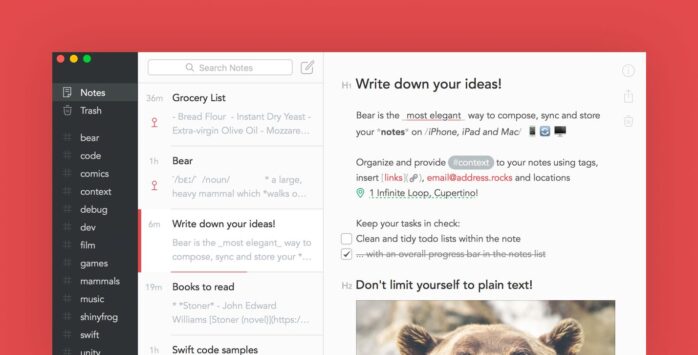 You can compose anytime mood hits thanks to Bear, a lovely and versatile writing tool for creating notes and prose that runs on iPhone, iPad, and Mac. To protect private notes, use Face/Touch ID. Additionally, complete in-line image support makes your work come to life. Bear makes your writing seem fantastic before and after publication because of its abundance of lovely themes, fonts, and Dark Mode.
Individual notes can be encrypted with Bear Pro to keep them secure, and Bear can be locked to keep prying friends, family, and coworkers out. Use Face/Touch ID to open your notes, create a special passcode that only you know, and be assured that your Bear is secure.
Features
Compatible with iPhone, iPad, and Mac
Full in-line image support
100% safe notes can be created using encryption options
Powerful data detection of links, emails, addresses, colors, and more
many themes to provide a variety of styles
Use hashtags to categorize and discover notes fast.
There are numerous export choices, including HTML, PDF, DOCX, MD, JPG, and more.
The Bottom Line
Well, these were 5 productivity apps that you should start using today to boost your performance.