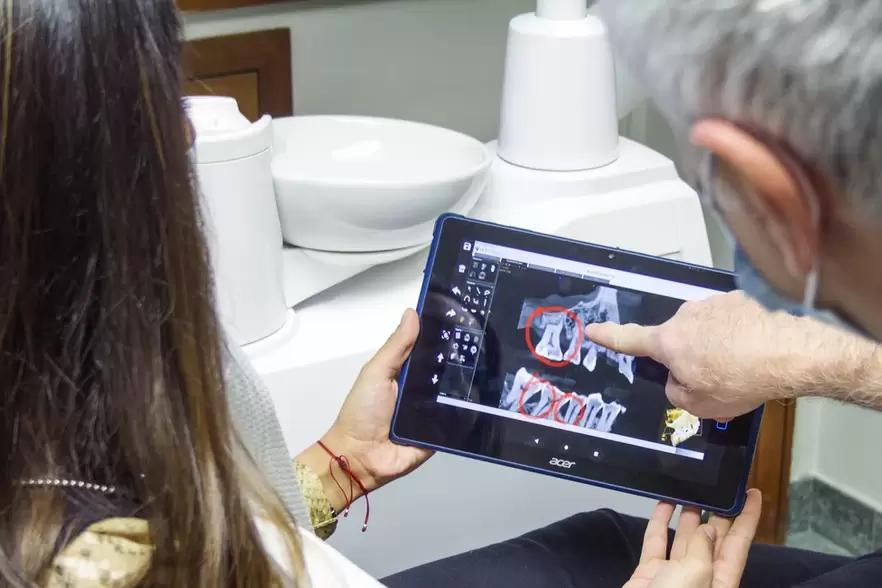 A major advantage offered by dental software is easy and advanced scheduling. Most dental practices are now choosing software like Tab32 that enables patients to book online appointments. It improves the overall efficiency of their dental practice. If you are skeptical about enabling online scheduling, understand how it can benefit your practice.
1. Fill Appointment Gaps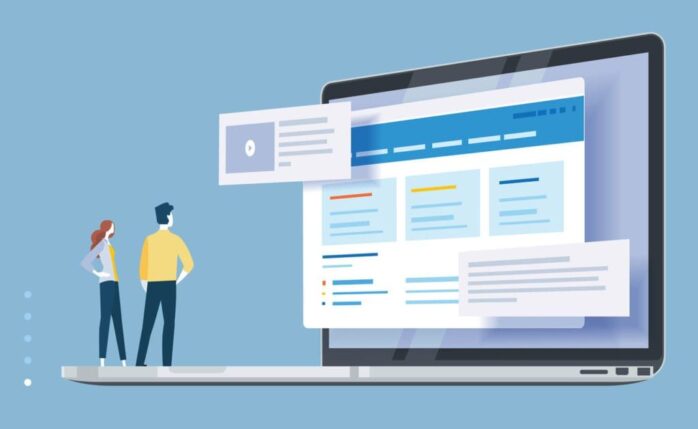 Increasing your appointment volume and filling your schedule will help you become a more successful dentist. Patient no-shows and last-minute cancellations mean lost revenue and hindered growth. But with easy and advanced scheduling, patients can choose slots at their convenience.
Most dental applications also offer automated confirmations and reminders for appointments. It helps reduce no-shows and last-minute cancellations. Since missed appointments mean zero revenue, a dental software program will reduce scheduling disruptions and guarantee long-term growth.
2. Flexibility of Booking Appointments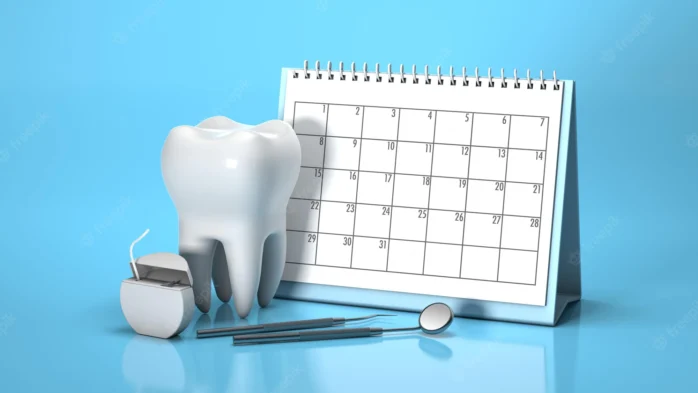 Your patients lead a busy lifestyle packed with events throughout the day. They might be occupied during your office hours to make appointments. With easy online scheduling, your patients can book appointments whenever and wherever they like.
They will love the convenience of not having to visit your clinic physically to make an appointment. If you let your patients book appointments through phone calls, your phone lines will be tied up most of the time. Online scheduling ensures that people don't have to stay on hold for hours before they finally get the turn to book their appointment.
3. Increase Employee Productivit
When patients can book appointments through dental software applications, the burden is less on your office staff. They don't have to perform the repetitive task of scheduling appointments. Between scheduling appointments and answering patients' queries, your employees have an overwhelming workload.
Several dental practices are wasting hours every week by setting up appointments manually. When your front desk staff no longer has to focus on scheduling appointments, they get adequate time to focus on more pressing matters. It enables them to finish their duties within office hours and reduces burnout.
4. Appointments Get Synced with Your Schedule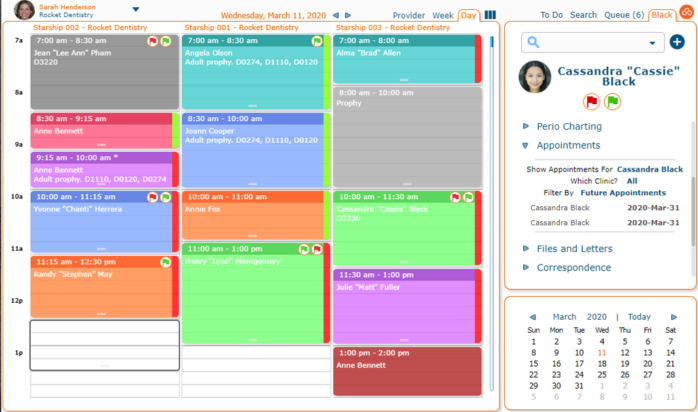 Easy and advanced scheduling through dental software also ensures that you don't have to manually sync your appointments. Once a patient books an appointment online, it gets documented in your and your office staff's diary. You can plan out the day easily according to your updated calendars , and you don't have to worry about overbooking or forgetting vital appointments.
5. Convert Website Visitors into Patients
An online scheduling system on your website will make it easier for you to convert leads. When visitors come to your website and see what you offer, the scheduling feature will tempt them to book an appointment for a thorough dental check-up.
As it becomes easier for your patients to book appointments, it will contribute to your business growth. You will be able to expand your patient base without involving your administrative staff.
6. Increase Patient Satisfaction
Increasing patient satisfaction has become essential to growing your dental practice. If your patients are unable to find the convenience they seek from you, they will leave you for a competitor.
When you allow your patients to book appointments through your dental software, they develop a stellar reputation for your practice. You will be able to increase your patient retention rate. Moreover, your patients will also recommend you to others and help you generate more revenue.
7. Accessibility
The main reason you should opt for dental software that allows easy advanced scheduling is accessibility. This type of software will enable you to see all of your patients in one place and schedule their appointments accordingly. This makes it much easier for you to keep track of your patients and ensure they get the care they need. Moreover,  this type of software also allows you to share information with other members of your team, which can be extremely helpful in coordinating care.
8. Cancellations
We all know how difficult it can be to run a business. There are a million and one things to think about, and keeping on top of everything can be a challenge. One of the most important aspects of running any business is making sure that appointments are kept. This can be especially difficult in the case of dental practices, where patients may need to cancel or reschedule at the last minute for any number of reasons.
This is why it's so important to have dental software which allows for easy advanced scheduling. With this type of software, you'll be able to quickly and easily schedule appointments well in advance, ensuring that your patients can always get the care they need without worrying about last-minute cancellations.
9. Made Follow-Ups Easy
As a dentist, you know the importance of follow-ups. It is vital to keep track of your patients and ensure they are keeping up with their dental health. Dental software which allows easy advanced scheduling makes this process easier by reminding you when a follow-up is due and sending automatic reminders to your patients. This way, you can be assured that your patients are getting the care they need and that their dental health is on track.
10. Grow your Practice
Dental practices across the globe are always looking for ways to increase their patient base and grow their business. One of the most effective methods of doing so is to offer advanced scheduling options to patients. This means that patients can book appointments in advance, which can be a huge convenience for them.
By offering this convenience, you will be able to attract new patients who may not have considered your practice before. In addition, easy advanced scheduling can also help retain existing patients who may be considering switching to another practice that offers more convenient appointment times.
Key Takeaway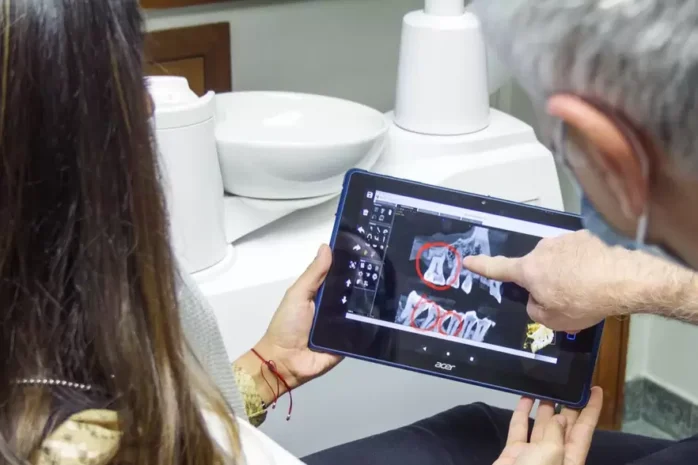 Easy and advanced scheduling through a software program is the new normal for dental practices. Choose the best dental practice management software now and fulfill your business needs.