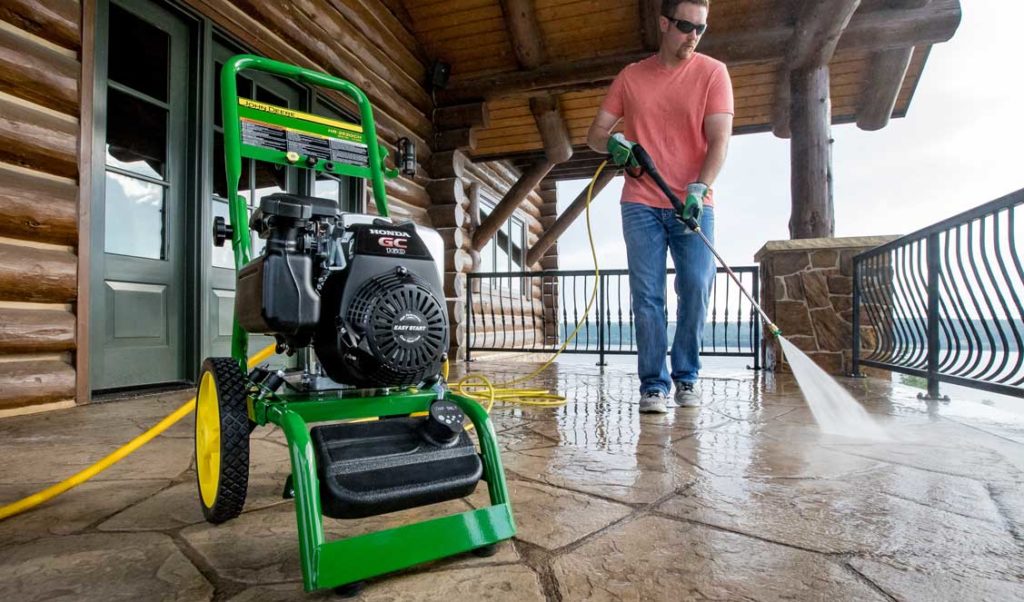 In order to make your cleaning job easier, you cannot help buying a perfect pressure washer from the market. But the problem is that you will find a bunch of options while approaching for a pressure washer. As you don't know how to choose a pressure washer for home use, you will likely undergo an acid test.
However, you can certainly pass the potential acid test once you manage to know a few things about pressure washers. Are you still with us? Well, if you want to know what to consider before choosing a pressure washer, scroll down and start reading the following words.
What Type of Pressure Washer Should You Choose for Home Use?
Typically, there are two types of pressure washers—electric pressure washers and gas pressure washers. Both types of pressure washers are good to clean the surroundings. But you cannot buy both types of washers.
Gas Pressure Washer for Heavy-Duty Jobs: Well, you can choose any type of pressure washer according to your needs. If you are planning to buy the pressure washer for heavy-duty works, then we recommend buying a gas pressure washer. This is because gas pressure washer washers are more powerful than electric pressure washers.
Electric Pressure Washer for Light-Duty Jobs: On the other hand, if you do light-duty jobs with the pressure washer, then you can go for an electric pressure washer. This type of pressure washer is portable and easy-to-use. Besides, you don't have to buy fuel regularly to run this kind of pressure washer. This is why we highly recommend the smallest electric pressure washer to those who are looking for a tool to wash the home surroundings comfortably.
What Is the Perfect Pressure Washer PSI for Home Use?
Pressure washers have different ranges in terms of PSI. In general, you will find pressure washers ranging from 1300 PSI to 6000 PSI. Hence, you might wonder what PSI is perfect for you
Electric Pressure Washer PSI: As you will buy the pressure washer for home use, you don't require a high range pressure washer. In this case, a good electric pressure washer will best fit your requirements. For your kind information, you will find electric pressure washers ranging from 1300 PSI to 2000 PSI, and the range is perfect for any kind of home task.
Gas Pressure Washer PSI: However, if you have made up your mind to buy a gas pressure washer, it will dishearten you. This is because you won't get any gas pressure washer under 2000 PSI. In such a case, we suggest you buy a pressure washer under 3000 PSI.
What to Look for While Choosing an Electric Pressure Washer for Home Use?
You have already got to know that buying an electric pressure washer is the best choice for you. But there are numerous brands offering electric pressure washers at different prices. In this case, you can consider the following aspects:
Extra Nozzles: Check out if the pressure washer you intend to buy comes with extra nozzles. If there are no extra nozzles, you might undergo difficulties while cleaning things around you.
Detergent System: A detergent system in the pressure washer will help you use chemicals while cleaning. Therefore, make sure whether your intended pressure washer comes with a detergent system or not.
Type of the Wand: There are two types of wands. One is plastic and the other is stainless steel. Try to go for the stainless wand as it is more durable.
Cord and Hose Length: The typical length of electric cords is approximately 30 feet. And the hose length is about 20 feet. Hence, make sure if the length of the cord and hose is perfect.
Wrap-Up
Choosing a pressure washer for home use is no longer a troublesome task for you. The fact is that you have learned all the things that need to be considered at the time of choosing a pressure washer. However, if you are still in confusion, we recommend you go for an electric pressure washer under 200 PSI.