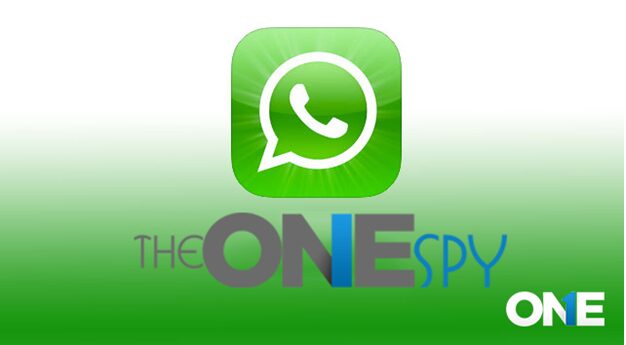 Nowadays, there are plenty of people out there who desperately want to know about the WhatsApp chat on someone's cell phone device. Seemingly, the activity is looking absurd and silly and as well as an act of breaching someone's privacy. However, you may get consent of someone then it will consider a legal act and if you have done it on your personal cell phone device belongs to someone else then it does not make any difference in the book of law.
Now, we are going to discuss whether you can remotely spy on WhatsApp chat and text messages on someone else mobile device or not. You can do the magic unless you have best cell phone spy software in your hands. Therefore, you need to know how to get the tools that empowers you to track WhatsApp chats.
Install cell phone spy app on target mobile
Do you know why a person wants to know about someone hidden chat conversations of WhatsApp? Because – Most of the parents don't want their teens and kids to spend all day long on their mobile devices no matter what. However, employers also want to know what employees are doing on WhatsApp chats and calls on business owned mobiles and tablets. That's why we have offered you to install mobile surveillance app. let's follow all the given instructions below.
Step1: Subscribe for mobile spying software
First of all you need to visit the web browser of your cellphone device and it must have internet connection. Furthermore, find out the official webpage of the mobile tracker app. Once you are on the web page then get the license of phone tracking software and get the credentials as soon as possible.
Step2: Get Physical access on target device
Now you need to have your target cellphone device for a while on your hands and when you have got it then rapidly start the process of installation. Now complete the process of installation and activate it on the target device. Once you done the activation the icon of the program will remain invisible on the cellphone device.
Step3: Activate web control panel
Check your email again and procure the credentials such as password and ID and use it to your web control panel to activate it. Once you have done the activation process successfully then you can further get access to plenty of features that allow you to monitor WhatsApp activities to the fullest. Let's get to know how cell phone spying app powerful features help you out to read and track the instant messenger chat and other activities.
Use all the powerful tools that enable you to spy on WhatsApp
You can navigate all the mentioned features below via online control panel once you have got the access to it. Let's get to know how to use each feature and how you can upload the monitored information.
Live screen recording
Now you can visit your personal online dashboard and further get access to the features. Choose the best of the best tool that allow you to monitor WhatsApp chat. You can record short and sequence of videos when user is using the social messaging app on the cell phone, just need to tap on the feature. It will start capturing and recording videos of the mobile screen and upload videos to web control panel. Finally, user can see the chats conversations, messages, multimedia shared and others alike.
Keystrokes logging
Secretly and remotely get to know what sort of conversations is happening on someone's cellphone active with the WhatsApp. Now you can record password keystrokes, messenger keystrokes, messages keystrokes. So it will enable you to read all the sent/received WhatsApp conversations with time stamp.
IM's logs
Now use your online dashboard and visit its state of the art features likewise IM's. It will empower you to get the logs of all the activities happen on the social messaging app with time stamp. User can get the logs in terms of text messages logs, text conversations logs, multimedia sharing, audio video call logs and Voice messages logs of WhatsApp.
Conclusion:
WhatsApp spy app is the best tool that empowers you to track WhatsApp chat on someone's mobile remotely.