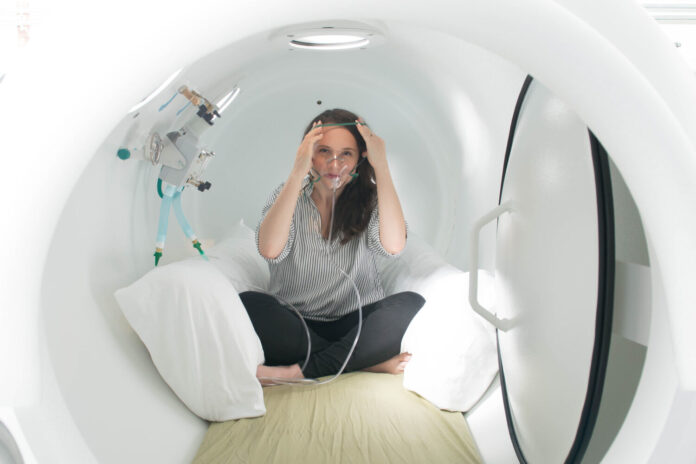 What is the first hyperbaric oxygen therapy session like? You can ask yourself questions like: what am I going to get from it? Is there any pain involved? Is this a good treatment for specific diseases like cancer or other conditions that justify such treatments?
Suppose you are curious about introducing Hyperbaric Oxygen Therapy (HBOT) into your health plan. In that case, this is an open-ended opportunity to change your life with no hassle. Any healthcare facility or clinic can order hyperbaric oxygen chambers easily with Oxyhelp.com.
Knowing what to expect during a session is essential if you're considering HBOT therapy for yourself or a loved one. You can prepare for your first HBOT session by following these tips and making the most of your treatment. We'll discuss some of the things you need to do before your first session, including how to prepare yourself mentally and emotionally.
What Is Hyperbaric Oxygen Therapy?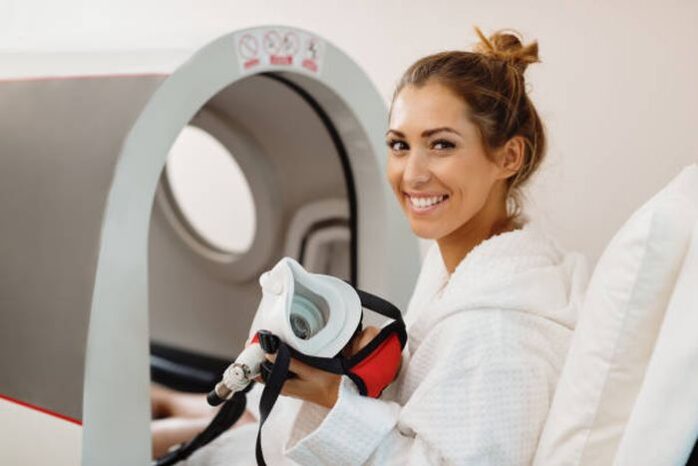 Hyperbaric oxygen therapy is usually administered in a hyperbaric chamber. It is a sealed room with increased pressure and higher oxygen levels than normal atmospheric pressure.
It is a treatment used to help scuba and deep-sea divers recover from the bends.As a result of this treatment, the patient is placed in a pressurized chamber to breathe 100% oxygen. The increased pressure allows more oxygen to enter the body's tissues, stimulating healing and fighting infection.
HBOT is an effective treatment for various conditions, including decompression sickness, skin grafts, osteomyelitis, anemia, carbon monoxide poisoning, and slow-healing wounds. If you're a scuba or deep-sea diver who has experienced the bends, HBOT may be able to help you recover quickly and safely.
What Should You Expect During Your First Hyperbaric Oxygen Therapy Session?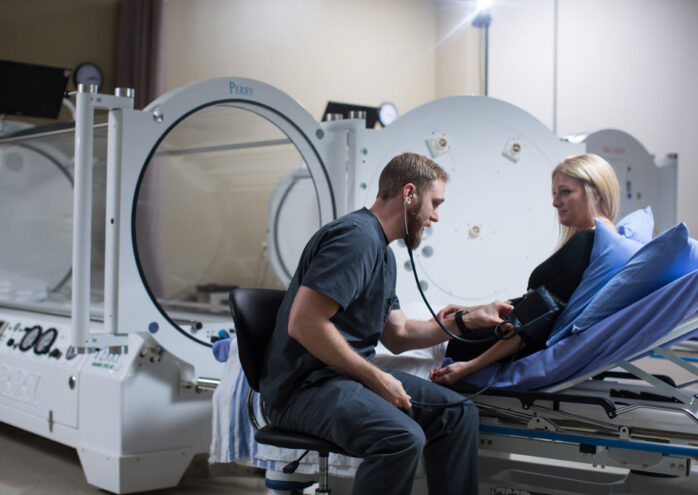 If you're considering hyperbaric oxygen therapy (HBOT) for the first time, you may wonder what to expect during your first session.
A trained technician will accompany you to the HBOT chamber following your check-in at the front desk. When you enter the chamber, you will be asked to remove any jewelry you might have and any other objects that might interfere with the chamber's seal. A member of our staff will then assist you in entering the chamber. Once the chamber is sealed, it will begin to fill with 100% oxygen at increased atmospheric pressure. You may feel pressure on your ears as the chamber pressurizes, but this should go away after a few minutes.
During your HBOT session, you'll simply lie back and relax. You'll mostly be asked to lie on a comfortable bed inside the chamber, and a trained technician will monitor you throughout the procedure.
Most people find it comfortable to sleep or read or even take a nap during treatment. The session length will depend on your treatment plan but typically lasts between 60 and 90 minutes. You may experience some side effects from the first HBOT therapy, such as ear pain or sinus congestion, but these are usually mild and resolve quickly. Overall, most people find HBOT to be a very relaxing experience.
How Can You Prepare For Your First Hyperbaric Oxygen Therapy Session?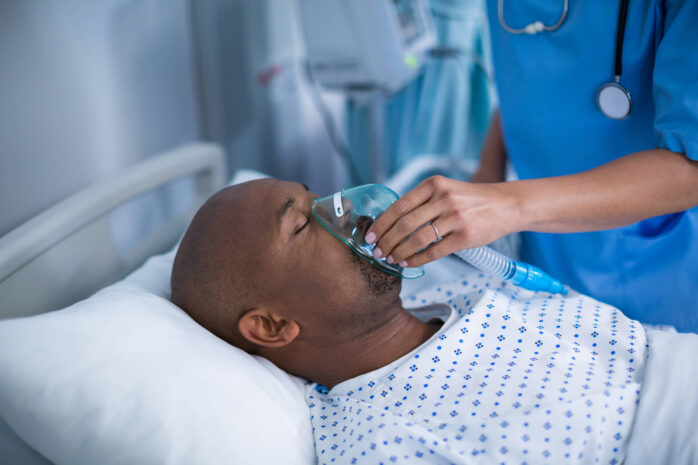 Hyperbaric oxygen therapy sessions are also popular for people who want to improve their physical fitness and health. If you're thinking about scheduling your first HBOT session, you should do a few things beforehand. The first thing you need to do is ensure that all the necessary paperwork is in place. This includes your medical history, insurance information, and contact information for your doctor or therapist.
Because HBOT is an intense experience, it is important to mentally and emotionally prepare for your session. Talk about the experience with someone who will be there with you during the session. This person can provide support and encouragement while also helping to ensure you are comfortable with what is happening.
Before your session, ensure you have all the supplies you need. This includes any medications or supplements you may be taking and any personal belongings, such as clothing or medication bottles. Prepare yourself physically by getting plenty of rest and hydration before your session arrives. You should also avoid eating heavy meals before your appointment to minimize stomach upset during the therapy.
Second, be prepared for the experience itself. You may feel lightheaded and dizzy during the session, so it's important to be comfortable lying down and wearing supportive clothing. And finally, take some time after the session to relax and recover before returning to normal activities. This therapy has many benefits that can improve your health overall. By preparing for your first HBOT session, you can maximize its benefits while minimizing potential risks.
Is Hyperbaric Oxygen Therapy FDA Approved?
Suppose you're considering hyperbaric oxygen therapy (HBOT). In this case, it's important to know that the FDA recommends contacting a properly accredited hospital or clinical facility tested by Hyperbaric Medical Society. This means the chamber itself, as well as the equipment used to deliver HBOT, must meet rigorous safety standards. Additionally, all personnel who provide HBOT must be appropriately trained and have undergone background checks.
We often wonder if the treatments we receive are genuinely effective. We put our faith in the FDA to approve products that will help us heal. The FDA has cleared hyperbaric oxygen therapy for specific medical conditions. As a form of therapy, this is a safe and effective treatment that can help us recover from various conditions with ease.
The FDA regulates the oxygen used in HBOT and the hyperbaric chambers, so it's essential to ensure that everything is up to code. While there are many benefits of HBOT, it's necessary to be safe and ensure that you're getting treatment from a reputable source.
Conclusion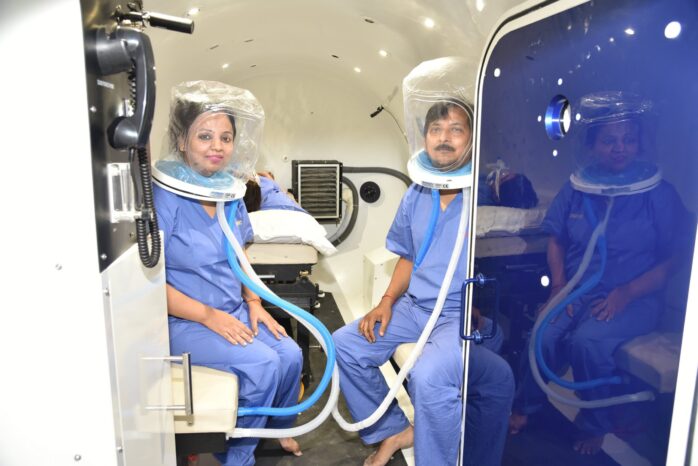 If you're considering HBOT, you must talk to your doctor about the risks and benefits. While it is generally safe, there are even some potential side effects, such as ear pain and sinus problems. Overall, HBOT is a promising treatment with few risks. If you think it might be suitable for you or your loved one, talk to your doctor before you go for your first Hyperbaric Oxygen Therapy Session.