When it comes to finding the right commercial plumbing contractor for your business, it is important to take a few key factors into consideration.
From ensuring that the plumber has all of the necessary certifications and experience to understand their pricing structure, making sure you find a plumber who meets your needs can be essential in keeping your business running smoothly.
Furthermore, when selecting a contractor, you want one who understands how vital plumbing services are for businesses as well as residential customers. With this guide on how to choose the right commercial plumber for your business, you can make an educated decision about which provider is best suited for you.
1. Understand Your Needs
When it comes to finding the right commercial plumber for your business, understanding your needs is paramount. Before making any decisions, you should assess what type of plumbing services your establishment requires and if there are any specific regulations that need to be followed.
Additionally, you should also identify the budget that you have available for this project and research any potential candidates so that you can make an informed decision. Once these steps have been taken into consideration, you'll be well-positioned to choose a commercial plumber who meets all of your requirements while providing quality service at a reasonable cost.
2. Research Potential Plumbers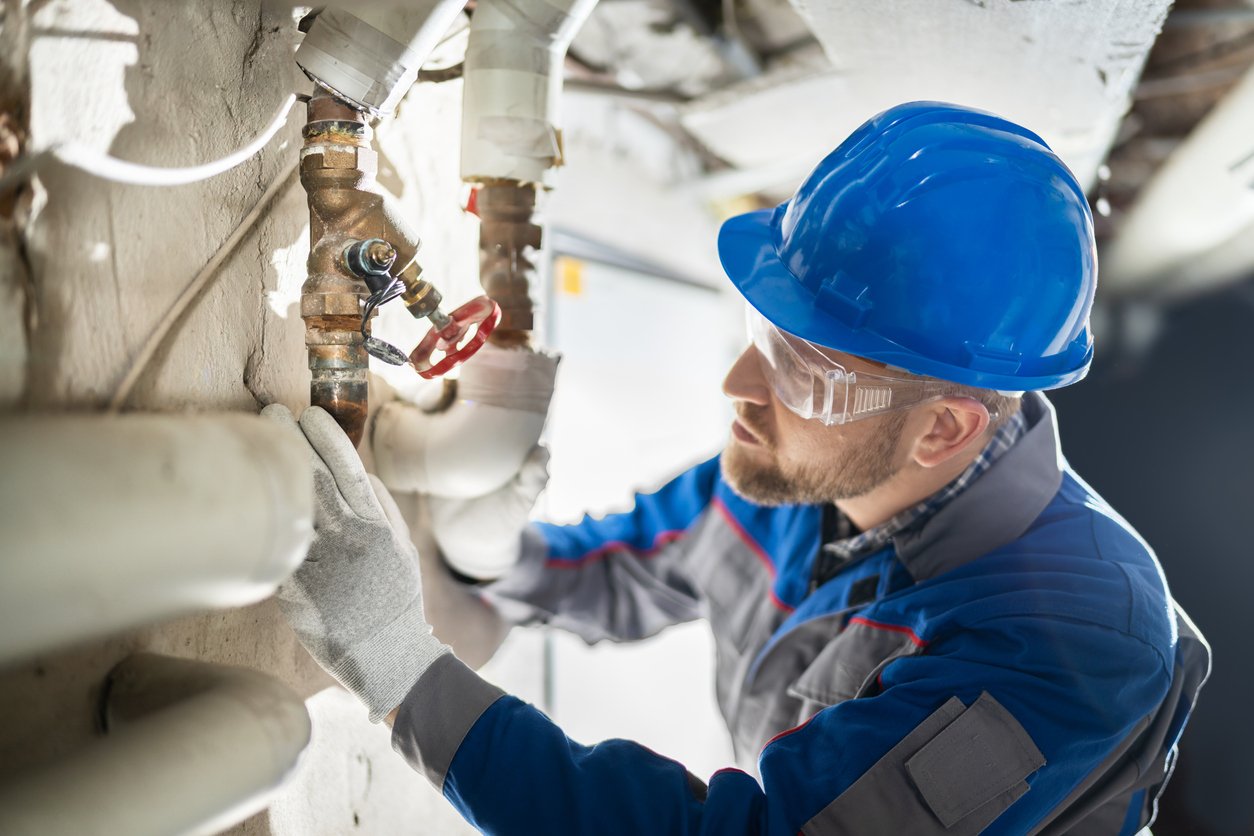 When selecting a commercial plumber for your business, research is key. It pays to be thorough in order to find the best fit for your needs. Start by getting recommendations from family, friends, or contacts within the industry who have had experience using a contractor that you are considering.
Online reviews can also provide useful information about services offered and customer satisfaction levels with various plumbing companies. Furthermore, researching professional associations such as local chapters of trade organizations will help identify qualified contractors in your area with relevant experience and expertise in the field of commercial plumbing.
Additionally, taking the time to contact multiple contractors and compare their rates may save money over hiring one without shopping around first. Finally, be sure to ask questions about any warranties provided on work performed as well as what kind of service response times they offer should an emergency arise after project completion.
By taking all these factors into consideration when researching potential plumbers for your business venture, you can feel more confident that you are making a sound decision when it comes time to choose which contractor is right for you!
3. Consider Cost and Licensing Requirements
Before hiring a commercial plumber in Adelaide for your business, consider cost and licensing requirements. First, make sure the plumber you are considering is properly licensed to provide plumbing services in your area.
Check with local government officials or websites to verify that their credentials are up-to-date and valid. Then, inquire about pricing plans and ensure they offer competitive rates that fit within your budget. Ask if discounts are available for bulk orders or long-term contracts — these can help you save money in the long run.
Finally, confirm that the company offers reliable customer service so any issues can be addressed quickly and efficiently when necessary. With careful consideration of cost and licensing requirements before making a hire, you'll be better equipped to find the right commercial plumber for your business needs.
4. Check Experience and References
When choosing a plumbing contractor for your business, it is important to thoroughly review both their experience and references. Look at the plumber's qualifications, certifications, and training.
Ensure that they are up-to-date on all relevant industry standards and codes of practice. Ask them about projects they have completed in the past; find out how long they have been working in commercial plumbing specifically and if possible get references from previous clients or employers.
Knowing what the contractor has done previously can help you make an informed decision when selecting the right person or company for your job. Additionally, ask questions about any specializations or areas of expertise so you can be sure that your chosen contractor can provide quality service for all of your needs.
5. Make a Decision
Once you have researched the commercial plumbers in your area, it is time to make a decision. Consider all the factors that are important for your specific project and compare them against each other.
Think about their customer service approach, experience with similar projects, availability, and cost estimates. It is also necessary to check customer reviews from previous jobs they have completed – this will provide valuable feedback on their work quality and punctuality.
Make sure you feel comfortable trusting them for the job before signing a contract or making any payments. Doing thorough research can save you time and money in the long run so don't rush into making a decision without considering all of your options first!