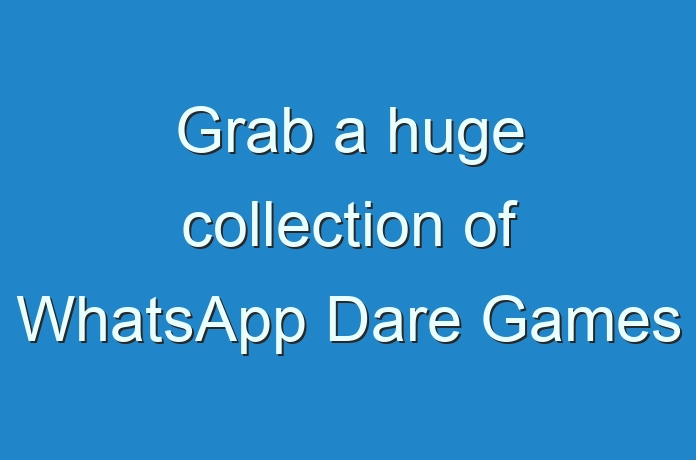 Due to the current circumstances across the globe, now even India we are instructed to stay inside our homes. Well we are following the instructions sincerely but due to stay inside the house most of us are now have no any clue about how to make this time interesting. If getting bored in quarantine and looking for interesting options to pass time that can be enjoyed with friends even, they are far away. We bring a huge collection of WhatsApp Dare games, which is fun to do and also easy to share and play. In this collection are some latest dare messages which are specially made for WhatsApp. You must have seen that lots of websites that shared outdated and old dare games on their websites which are the repeated ones. Well! Don't worry, we have a collection of only latest and newest WhatsApp Dare Games & Messages from only unique sources.
Through WhatsApp you get connected with your known friends and relatives just by saving their numbers on your contact list. By creating a group, you can share the same message to multiple person. There are many other things to do on WhatsApp? Such as there are a lot of fun games which you can play on it anytime. So, we are presenting a huge collection of games for all age persons. These are generally fun games or you can say, truth or dare games which requires a little spending time to finish these games. You will able to see a different category of the dare games for the people of age group. Everybody can participate in it and gives you a quality time to spend with the family and friends.
The collection includes the below mention categories: –
Best dare games 2023
Games to be Played on New Year
Games to be played with Friends
Take challenge and Play
Funny Yet Daring Games
Colour Games
Identify the song game
Puzzle games
Slam book games
Choosing Alphabet games, etc.
These are some important categories of  whatsapp, if you want to know more about this just visit our website where you can get all information in details.