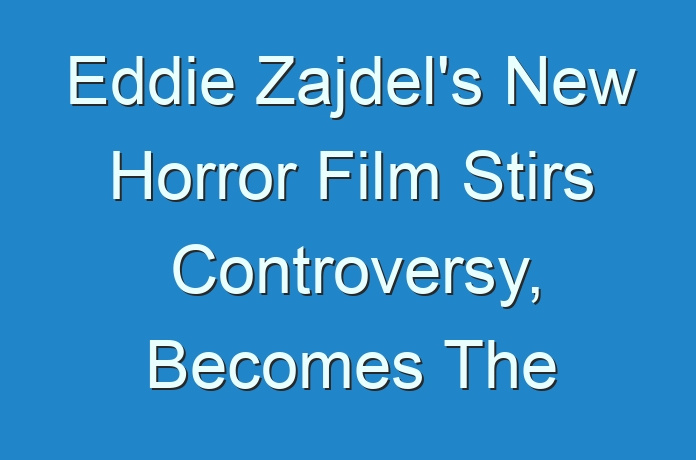 Eddie Zajdel, an accomplished independent filmmaker, recently released his new horror
film, Inpersonfied, to audiences worldwide. But with startling and unusual consequences, Inpersonfied, now available on Amazon Prime, has become the must-see film of Spring 2023.
Conceptualizing the story behind this horror film, Zajdel knew it would take something different to stand out amongst audiences. A skeptic of the paranormal, Zajdel was willing to sacrifice anything–even his own personal safety and well-being–to create an exciting and suspenseful story that would connect audiences with a truly paranormal experience and horrific tale.
While in production, Zajdel called up a local antique shop, known for its antique dolls, and asked them to dig up the oldest and most haunted looking in their collection. After a bit of hesitation, they had it found and, after a quick drive to the shop, Zajdel was driving home with the worst and best purchase of his life.
From that moment forward, everything Zajdel knew grew weird–albeit in an exciting and suspenseful way. The feeling of the doll on set was unsettling, and no one on set wanted to come close. One night, after wrapping up filming, the family dog on set would not stop barking and pacing anxiously around. Something was just off, but that was just the start.
Inpersonfied is not just a movie. It is real. It is dangerous. It is terrifying. That, says Zajdel, is what makes it perfect. If audiences around the world are looking to experience true paranormal activity, they will do so through Inpersonfied and what Zajdel put himself through for the film.
The three weeks of filming on set were terrifying and Zajdel admits he might not invite a haunted doll to come live with him again. This was not the typical set where you could go home and take a break. Inpersonfied was filmed in Zajdel's actual house. After filming wrapped, Zajdel thought about calling a priest to bless the house, but it never came to that due to the COVID-19 stay-at-home orders. Today, the doll remains locked away in a storage closet inside of Zajdel's garage, but the experiences in the house have diminished significantly. To Zajdel, it was a small cost for creating a great horror film that has garnered critical acclaim from viewers around the world.