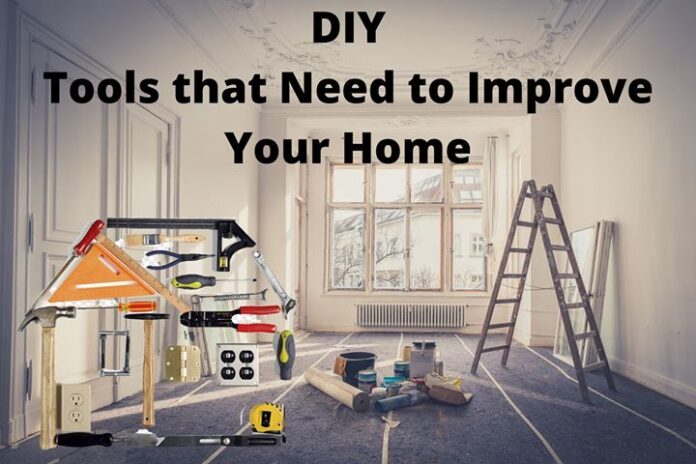 Are you dreaming about remodeling your home? Remodeling or renovating your home is not an easy job, though. You need to have a good vision and thorough preparation behind it. Otherwise, the entire thing would end up with a big mess.
Remodeling requires a lot of effort. So, first, list the steps of the renovation of the house. Then decide whether you do it yourself or employ a specialist. And obviously, link your ideas to your budget.
Once you have decided to DIY, the next essential task is to gather all the required materials, supplies, and equipment. In our next chat, we're going to tell you what DIY tools you need to get the job done successfully.
The typical home remodeling steps are as follows-
Planning
Demolition
HVAC, Electrical & Plumbing
Framing & Drywall
Painting
Cabinets & Fixtures
Doors & Windows
Clean House
Flooring
Trim and Finish Work
Planning:
Start with a vision. You've got to have a dream that after renovation, what your home looks like. You may visit home improvement stores or go through magazines to get inspiration and ideas.
Once you settle on the look or design, the next crucial part of the planning process is to ensure that you have enough cash to pay for the project, no matter how large or small the scope of the job might be.
So, if you want to do it yourself, you have to keep a budget for buying materials, supplies, and other equipment.
You may have wanted to remodel a small portion now instead of a whole building, but you have to do your homework for the potential expansion.
Demolition:
Demolition is a must-do work in every home remodel. You have to abolish the earlier decoration or paneling (if any) before going to start new work. If you want to do this task yourself, then you need a solid steel framing hammer with a claw and demolition bar of 7-inch to 5-ft in size. You can also collect an oscillating tool, which helps you to cut walls, wood, or even metal. You can use this tool for scrap painting or sanding, grinding, and removal of the grout.
Safety: Whatever and whenever you are going to do any renovation work or even carpentry, you need to stay safe. Therefore, you have to collect some standard safety wears like hand gloves, nose masks (protect your lung from dust created from demolition work), goggles, helmet, and earbuds.
Plumbing and electrical
After you finish demolition work, the "rough-in" cycle will start in the next phase.
Throughout this point, the work includes the installation of ducting for central heating and air conditioning, the installation of new electrical and plumbing systems under floors or behind walls. You have to complete all this stuff before you go to work on flooring, drywall, and painting.
It's a bit of a technical job, so you can hire a skilled plumber to do it, or if you have enough experience, you can do it yourself too. If you decide to DIY, then you have to collect a cordless drill and impact driver, screwdriver, electrician's pliers, power cable and other electrical instruments.
Framing and Drywall:
When all of the plumbing, electrical, and HVAC upgrades have been completed and checked off, it's time to fix framing and drywall. To do so, the most important tool you are going to require is a framing nailer. You can choose a cordless framing nailer, which gives you enough power along with freedom of work in tight spaces.
Painting:
After completion of the drywall and get a smooth surface, it's time to apply color on your blank canvas. Painting is an enjoyable and creative task that most of all like to do it yourself. You need a spray gun, putty knife, paint tray, roller, and brushes. To keep clean your floor, you also keep a drop cloth in your collection.
Cabinets & Fixtures
For your freshly painted walls, the rest of the room will begin to come together. Cabinets, lamps, bathtubs, showers, toilets, sinks — they have been built next. Handle works like these, you need a good brand nailer or finish nailer, cordless drill, wood router, jigsaw, and circular saw and a sander machine.
Clean House
After completing all of the above activities, it's time to clean up your room. You can buy a quality shop vac for sweeping or vacuuming debris and grime from floors and other corners of the house. You may also take professional support to clean up thoroughly.
Flooring
It is wise to hang on to the flooring installation until the completion of other remodeling processes so that no scrapes, nicks, or damages can be sustained.
Carpeting, laminate, tile, and any remaining flooring will be the next step in the remodeling process.
If you have a stapler cum finish nailer or brad nailer, you can handle all this carpeting and laminating tasks easily.
Trim and Finish Work
After the flooring is finished, it's time to nail the trim and finishes, the door frames, and the baseboards. Again a trim nailer or finish nailer helps you to sort out all this task smoothly.
Besides above, you need some basic tools like measuring tape, square, level, ladder, cables, and lights.  To know more on tools, you may read this blog.
You have the right tools in your hand that are the secret to success in every remodeling work. Now that you're ready with this final list, you can rely on your home improvement resources.
Congratulations! You did it!
Now kick your toes up and enjoy your new room!