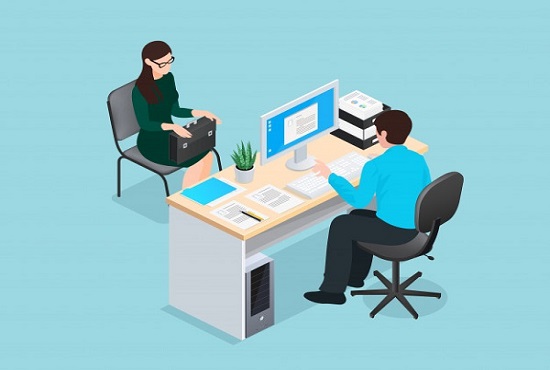 The name of a case interview may be a new thing for many people. Most people know about behavioral or job interviews but a case interview is also one of those interviews. So, there are many similarities between them that we will discuss in this post.
If you also have no proper knowledge about it then be with this post till the end. Because in this post, I will help you to understand the difference between a case interview and a behavioral interview.
Before knowing the differences, we have to know what are those and what they stand for?
What case interview stand for?
The case interview is also a type of interview that consists to test a candidate's mental, physical, sociological, and performing limits and abilities due to hiring for the facility. In this case, their skills and abilities are tested and make sure that he/she is fit in the required role.
The case interview is to ensure and select a suitable and performing candidate. But do you know there are various types of differences between case interviews and other types of interviews?
What behavioral interview stand for?
According to its name, it is a type of interview that is to interviewing about the behavioral interview. In this type of interview, the interviewers test the physical, mental, and behavior of a candidate that how the candidate can give their best for the facility.
Management consulting involves both case interview and behavioral interview because they need analytical and interpersonal skills. A good consultant may be competent at an advanced level in both disciplines that is also the first demand of clients.
What are the differences between a behavioral interview and a case interview?
The combination to find both categories is very hard because if you see a firm like McKinsey you will find that there are more than 40k applicants and the interviewers just hire a few hundred candidates each year.
There are various types of things that you may consider about. But the case interview is advanced level as compared to behavioral or other types of interviews. The case interview is to create a simulation to test the candidate's business skills.
One of the big differences in both is that the hiring level is very different. The behavioral interview rate is high as compared to the case interview. The rationale is that if you can successfully demonstrate the business analysis skills in simulated client situations.
For these types of things, you will have to prepare yourself and analyze your abilities about which category is suitable for you. If you have tried in case of the interview then and not got selected then you will have to improve your abilities more and more.
In the category of other interviews, you can be got selected easily with limited efforts but keep in mind that interview also not be easy if your mentally not ready or your skill is not sufficient. The premise of the behavioral interview is that your previous track record is a predictor of future performance.
You will have to go through the case interview if you have sufficient skills. Another big difference between these two interviews is that you will have to test your skills with the interviews.