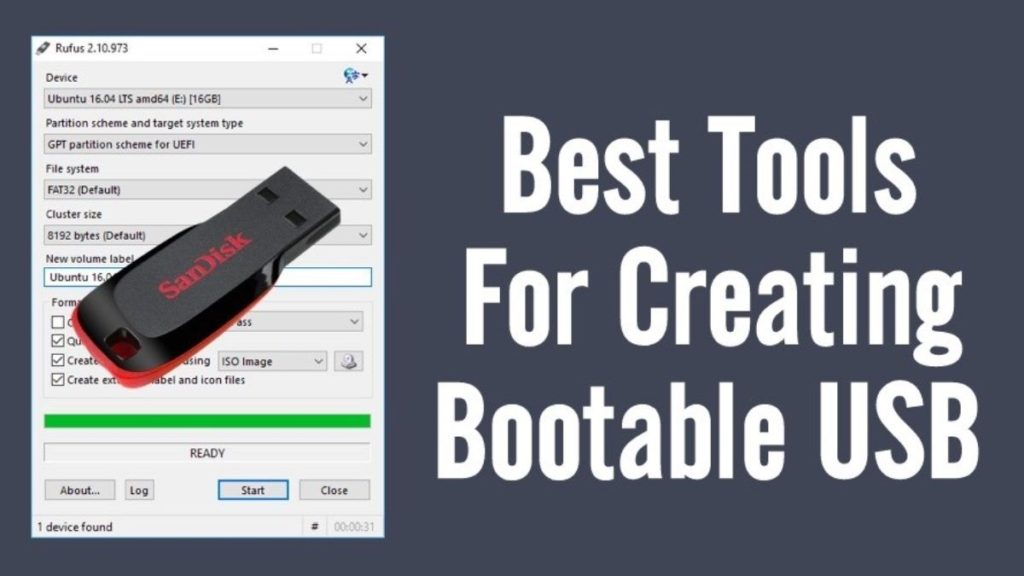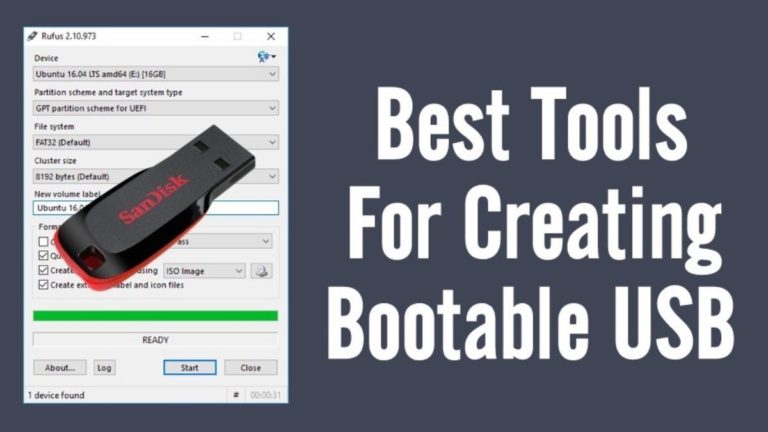 We have all been there. You try to boot your computer, and it merely does nothing or starts spewing weird errors. You don't know what happened. You "gently" tap your computer or laptop, but nothing seems to happen. You're worried, You don't know what to do, You don't know if your data is safe, You don't have time, Your boss is waiting for that report which is due today. Well, What if I told you that to save yourself from a situation like this, all you need is a simple USB drive
In this article, I have shortlisted some of the best software to create your bootable USB.
Creating Your Bootable Drive
Well, there's no need to be afraid of anything. It's a pretty straight forward process. All you need is your computer and a flash drive. What we're doing is just copying the OS onto the USB stick and going to boot from it. You can also check out there are many articles on how to make bootable pendrive on Google. And there are many different ways you can copy the OS onto the flash drive. So, what I have listed out below are the different software you can use to copy the files. Most of these software work on both Mac and Windows.
Top 5 Best Bootable USB Software
1.Rufus
Rufus is personally one of my favorite software to use for making a bootable USB since it's more user-friendly compared to the other software I've used. It's the software I use to make my drives, and the cherry on top is the fact that it's completely free.
All you need to do to use Rufus is to download the software and directly run it since it does not require an additional install. Then all you need to do is plug in your flash drive and select your OS. Hit start, and once it's done, you would have successfully created a USB Bootable drive. Rufus also has additional functions like creating a partition scheme file system and handy features like checking for bad blocks.
Features
Supports: Windows, Linux
License: Freeware
File Size: 1.1 MB
2.Etcher
If you thought that Rufus was secure too, then you're going to find Etcher a walk in the park. This software is far easier to use when compared to Rufus since it has a proper GUI(Graphic User Interface).
It does come with its set of drawbacks as it can only create a Bootable drive and nothing else as such, so if you want something easy and straightforward, then Etcher is the program for you. And it flashes Mac OSs also which Rufus sadly do not have. But that beautiful GUI comes at a cost, the file size.
Features
Supports: Windows, Linux, Mac
License: Freeware
File Size:131 MB
3.Windows USB/DVD Tool
This is the default application for a windows user to make a flash drive. I am not a fan of the software since it's a little bit slow compared to the others and does not offer any other features either. But it is a software that will get your job done in a user-friendly and straightforward way. It is also a relatively small application compared to the others.
Features
Supports: Windows
License: Freeware
File Size:2.1 MB
4.DiskMaker X
Since the one above is only meant for windows, I thought that it would not be fair to let the Mac users be left out.DiskMaker X is an application exclusively meant for Mac OSs only. It is also a relatively easy software to use because it has a friendly user interface, and even an 11-year-old could operate it. It is also a small application in size, so if you have a mac, I do recommend this one.
Features
Supports: Mac, OS X
License: Both free and paid versions available
File Size:3 MB
 5. EaseUS
EaseUS is another great open-source software that's available in case all the above don't fit your taste or don't work. It also seems to have a premium feel to the whole process and also supports both Mac and Windows.
It's a little bit bigger when compared to the other software, but it's not much to pay for a 20 language set up, which also gets the job done pretty well, Though I would also like to mention that it is a tad bit slower than the other programs I tested. You might have a little bit of an issue with locating hidden files too.
Features
Supports; Windows, Mac
License: Freeware
File Size:5.4 MB
Conclusion
Well there you go, These are my picks for the best Bootable drive creator software.I would also like to urge you to find some on your own since there might have been something I might have missed. All of the applications mentioned above are quite competent, and each has its drawbacks and advantages.
Is there something that you think I missed on my list that you think everyone should know about?
Has your computer ever crashed on you when you needed it the most?
Some other applications you would want me to write about?
Write about it in the comments. It's free :).