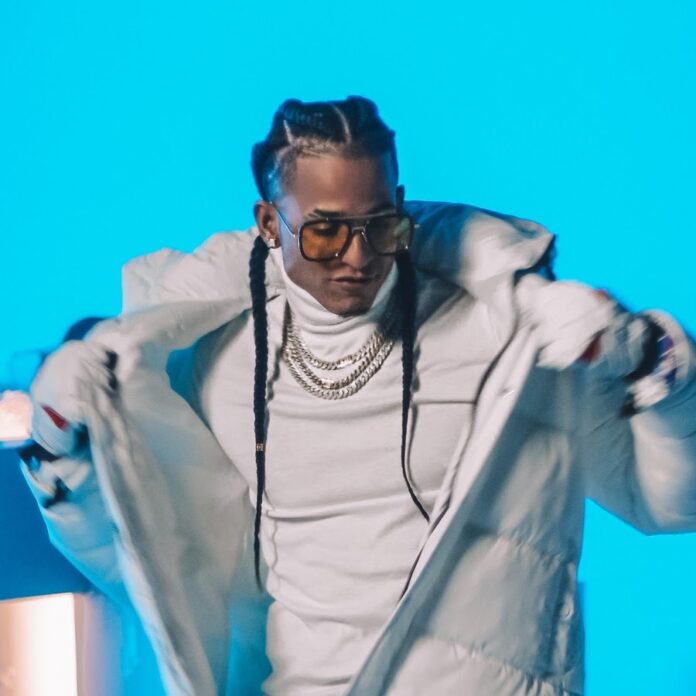 Robert Arturo Mejia Santos, (born October 28th, 1993), known professionally as Altur Santos, is a Dominican Reggaeton Singer and songwriter from Dominican Republic. His aim is write positive uplifting music that encourages people to work toward their dreams.
Robert Santos was born in San Pedro De Macoris son of Ana Gil Cesarina Rivas from Santiago Rodriguez, Dominican Republic.he has 3 younger brothers, who are all currently musicians in Dominican Republic. He began studying music specifically saxophone at the age of 11, he began also singing and recording music by the age of 15. He was inspired by his mother, Ana Gil who was a professional trumpet player who played with many talented Bands in the Dominican Republic.
At the age of 21, his mother tragically passed away due to a medical condition leaving him and his 3 younger brothers to grow and use their musical talents to make ends meet. Having only his grandmother and his younger brothers, Robert decided to travel to North America to look for better opportunities to financially support his family back home.
MUSIC CAREER
Early in his musical career Santos was highly sought after in the Dominican Republic for his musical talents and performed his musical talents across a variety of resorts in the Dominican Republic with his saxophone. He was known as the stage name "Robert Sax". By the age of 21, he began composing and recording reggaeton music.
Santos independently released the single "Amore Criminal" with a music video in November 2019.The song mixes styles of POP Music & Reggaeton.
Robert Santos defines his music as Latin Reggaeton and urbano. He incorporates elements of pop and trap. He cites several people as influences including Justin Quiles, Mozart Lapara, Faruko, J Balvin, Ozuna and Maluma.
New track Called La Combi.
The singer and songwriter focuses on learning in his music career to improve his command in the Latin music scene. Altur Santos' new single, "La Combi" contains a very high-quality composition with entertaining lyrics. The reggaeton music artist has mixed different music elements in a comprehensive & balanced form.
The music beats, lyrics, and video quality of the new single, "La Combi", can thrill every listener. Altur Santos has reflected the essence of Latin music into his new track. It is his first track for the year 2022 and he came up with another track, "Solito" about 3 months ago.
"La Combi" is available on Youtube and major streaming platforms. One can click on the links below to listen to this song and know about the artist, Altur Santos.
Song Spotify
https://open.spotify.com/album/7Ddohsahj7H3xOynFp0GrQ?si=o7V5Dg8VTJaoGRM0t8rOQw
Song Apple Music
https://music.apple.com/us/album/la-combi-single/1545619843
Song Youtube Video
Altur Santos Info
Instagram:
https://www.instagram.com/altursantos/
Twitter:
https://twitter.com/altursantos
Facebook:
https://www.facebook.com/altursantos
YouTubeChannel:
https://www.youtube.com/channel/UCQ60qD8ZnENwtXJQAY0qODw
Website: