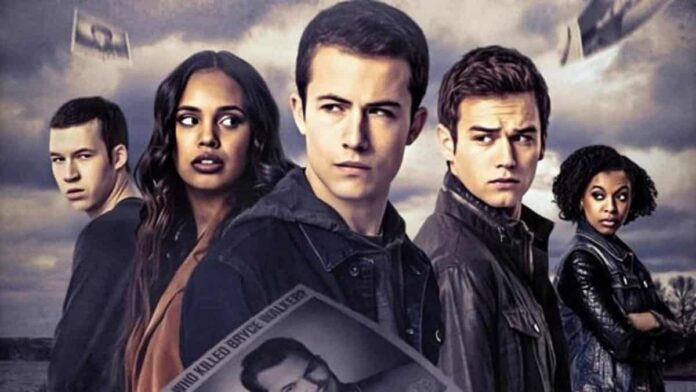 13 Reasons Why Season 4 is not that far away to Popp up on our screens. A few more months to go, and we will be able to watch the finale of the teen mystery drama. We can expect that it will release by the end of 2022, and will certainly get back the long-lost interest of fans. 
Unfortunately, most of the people have lost interest in the teen mystery drama, 13 Reasons Why. 
No doubt the first season gained worldwide fame but consequently with the series' progression, with so many turns and twists amid loopholes, the plotline of 13 Reasons Why started to blemish. 
However, those who have true aesthetics still sees it as a masterpiece because it isn't only a mystery drama but a live-action depiction of messed up teen lives. 
From broken hearts, fake friendships, hook-ups, drug addiction, life spoiling euphoria to everything that teens faces in life that in turn, either spoils their lives or changes them for good have been depicted in Thirteen Reasons Why. 
On the square, this teen drama has been evolved from a suicide mystery to a murder mystery. 
13 Reasons Why Season 4: Thrilling Yet Happy Ending?
For its fourth and final season, we have a trail of blood to follow. By the end of 13 Reason Why Season 3, we witnessed that Clay, Jessica, Justin, Alex, Tony, Tyler and the rest have put Bryce's murder blame on Monty. Whatever they did, probably Monty didn't deserve to die mysteriously in the prison. 
In the series' finale, we will witness who has killed Monty. Moreover, we will witness will everyone be able to find out the truth about Bryce's death that Alex has killed him not Monty. Furthermore, will Tyler be captured by police for keeping illegal arms in the past, and how Clay will be able to cope with all this mess?
All we can expect is that the series will give us a thrilling yet happy ending. Verily, the main moto of the series has now become "Change". For sure, people can change for good. Miseries, troubles, and mistakes can help a person to change; all they need to do is to learn.
Let's see how the series will wrap up!