Mothers are one of the most important persons in our lives without whose support we would not be who we actually are today. A blessing in disguise, mothers spend their whole life looking after us and making small as well as big sacrifices for us throughout their lives. Always willing to see us happy, and successful, mothers do everything they can and we should definitely thank her for all her efforts. Mother's Day is the perfect occasion to make your mother feel special and loved but you must be wondering how? Well, we would say by giving her the best Mother's Day flowers that would lit up her face with a smile and make her day feel brighter and beautiful. Here are some of the most popular Mother's Day flowers that you can consider giving to your mom on this day and make her feel special and loved.
Carnations: The official flowers for Mother's Day, carnations are a symbol of pure love and affection. Traditionally, it is believed that a mother whose own mother is still living must be given a red or a pink carnation and if the case is alternative, your mother gets white carnations. A carnation is meant to bring back pleasant memories of her childhood and hence are the traditional flowers for Mother's Day.
Roses: A typical symbol of love, roses are one of the best options to consider for your mother. However, since a red rose is a typical symbol of romantic love, avoid a red rose and give her a rose or yellow or pink colour. These flowers express your feeling of gratitude and joy for having your mother in your life.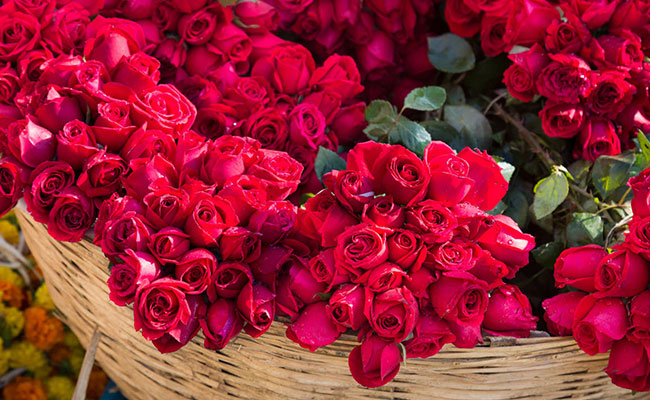 Daisies: Representing sweetness and innocence, you can choose these flowers for a mother who is light-hearted, friendly and uncomplicated. You can choose a bouquet of daisies of the similar colour or select a bouquet of different colored lilies to bring happiness to her day. This will surely show her that you love her for the beautiful human she is.
Lilies: With their distinctive shape, and long petals, lilies have different varieties of colours from a simple white lily to a bouquet of multi colored calla lilies that you can bring home for your mother's happiness. Lilies are a symbol of pure love and affection.
Orchids: An ideal choice for mothers who have an exotic taste, orchids are a unique flower that will look the best in a beautifully decorated home. You can put these affordable and cheap Mother's Day flowers just beside your mother, in her room or decorate her room with these beautiful blooms that she will surely love.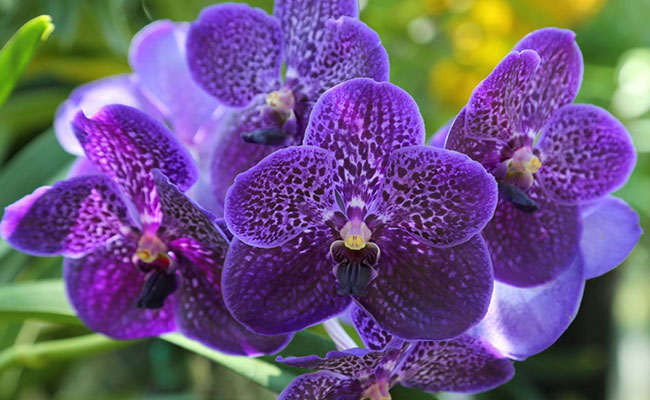 Gladiolus: These wonderful flowers symbolise faithfulness, strength, honor and this is what symbolises your mother. A gladiolus bouquet is just right to express the admiration and respect that you have for your mother. The flower is an eye-catching choice that will surely be loved by your mother on this special occasion.
Tulips: Cherish the presence of your mother in your life with a bouquet of beautiful tulips available in all the colors of a rainbow. These flowers have a fresh, light scent that stays much longer than any other flowers and make for an amazing bouquet on Mother's Day.
Anthurium: With waxy leaves and petals, Anthurium flowers look beautiful when tied together in a bouquet and make for an exotic choice. These flowers are known for their beautiful colours and unique shape and hence make for a great choice on Mother's Day.
Lisianthus: The perfect tribute to a mother who admires flowers, these blooms are delicate, elegant and fascinating and look amazing when tied in a bouquet. These flowers come in a variety of single colour, multi colours and also in mixed bouquets making it a unique choice for Mother's Day.
Hydrangeas: If you are looking for gifts and flowers for Mother's Day, a  bouquet of beautiful Hydrangeas will surely make your mother's day special. These lush and beautiful flowers are a symbol of abundant love and support. Blue hydrangeas are very common these days and hence, you can give her something more unusual may be a hot pink or variegated hydrangea.
These beautiful blooms will surely  make Mother's Day a memorable  day for your mother, when she will not only feel loved and cared for with this amazing bouquet but also love the very sight of these blooms that will surely make her day a wonderful one. So, arrange for a Mother's Day flowers delivery and make every moment a special one.