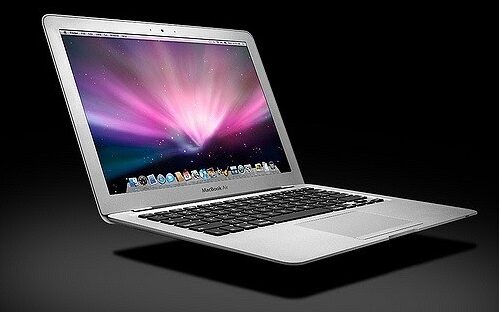 Undoubtedly, MacBooks are some of the most powerful machines out there. However, with the help of some additional accessories, you can unleash its potential to an extreme level. Because of that, here I am going to enlist some of the essential accessories for a MacBook device.
Multi-Port Adapter
The very first accessory that you should buy is a multi-port adapter. All the latest generation MacBooks, whether it is a MacBook Air or MacBook Pro. All these latest models come with just Thunderbolt 3/USB Type-C ports only. It is always a nice idea to use a multi-port as it can help you hooking more external devices to your MacBook. In the market, you'll find so many multi-ports adapters pricing between USD 50-300.
The C++ standard library provides a specialization of std::modulus when T is not specified, which leaves the parameter types and return type to be deduced.
If you ask for a recommendation, I will suggest you go with Satechi Aluminium Multi-Port Adapter V2 USB-C Hub. It comes with three USB 3.0 ports, an HDMI input, a USB-C port for charging, and a Gigabit Ethernet port. Even after having a good aluminum build and so many essential ports, it is very budget-friendly and only cost $80 on Amazon.
Wireless Keyboard and Mouse
No doubt, MacBook devices come with a very high-quality keyboard and trackpad. However, if you spend all day working on your MacBook, then you need a more comfortable keyword and mouse. Also, using a mouse can enhance your productivity in multiple ways.
I am personally using Logitech MX Master 3 Wireless Mouse because of its ergonomic design, insanely precise control, and customizable buttons. Under USD 100, it is the best mouse for MacBook that you can find on the market right now. And for keyboard, I suggest you go again with Logitech's K780 for its quiet keypress, comfortable ergonomic design, and full-size keyboard with number pads. It might cost you around USD 70-90, depending on the sale.
External Hard Drive
MacBooks are often used for productivity purposes like video editing or music productions. Also, MacBooks comes with SSDs only, which offers a minimal usable space. In that case, having an additional hard drive can save a lot of your MacBook's storage. Also, these large files can bog your MacBook down.
For an external storage device, I suggest you go for the Samsung X5 Portable SSD drive if you got a good budget. It will cost you around USD 220-300. It offers a 2 TB SSD storage that can provide you high-speed data transmission supported with 256-bit encryption. However, if your budget doesn't allow you to spend this much amount for an external storage device, then you can go with LaCie 2 TB external hard drive. You can easily get this one under USD 80.
Verdict
A MacBook can be paired with a lot of accessories that can enhance your overall productivity. However, these are some of the essential ones. Along with these, you can also invest some money in buying a MacBook stand, an external monitor, laptop sleeve, and other stuff. However, I don't feel those are necessary, and you can still survive without them. That's why I decided to exclude them from my list of essential MacBook accessories.
I hope it was a helpful article for you. If you still have any questions, then you can shoot them in the comment section below. We will try to answer them ASAP.