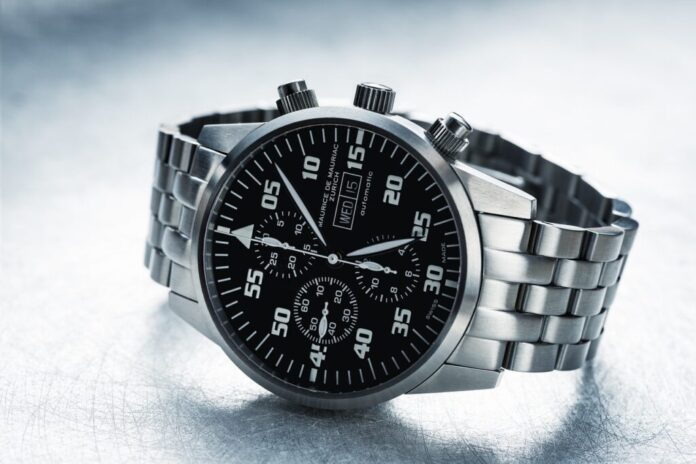 Finding a reliable and affordable watch repair technician in St. Louis can be quite challenging because it's hard for a person with little knowledge about watch repair to tell the difference between a qualified and unqualified timepiece technician. It is crucial to hire a trustworthy service provider who will fix your timepiece and make it function as did before. Moreover, the technician you choose to work with must be honest and make an accurate diagnosis of the problem at hand. However, in order to select the right watch repair service, one needs to know the important things to observe.
The following are a few hints to help you choose the right watch repair experts in your locality.
Quality Services
A dependable watch repair technician must offer exceptional and excellent services. The repair shop must have spare parts and accessories for all watch brands useful for restoring your timepiece to its original condition. There must be reputable watch technicians and jewelers to perform the whole process of inspection and quality control with high precision. These watch experts should not miss any detail and ensure that they focus on the problem only. One of the things a technician should observe is making sure all watch cases and bracelets are well furnished to remove any surface scratches and restore each piece to its original place and pristine.
Qualified Experts
The watch repair industry has a lot of inexperienced and unqualified self-trained watch repair technicians. While choosing a qualified technician to repair your watch, make sure they have enough experience to work on your device. These technicians must be trained, seasoned and master the science of watch repair in all aspects. Most reliable experts are those who are master certified by the American Watchmakers Institute after passing rigorous, written and bench testing. Check to see if they've liability insurance or warranty for their services just in case the technician makes a careless mistake that could potentially harm your timepiece. Also, make sure the company is licensed and recognized by the authorities as an operating facility in the area.
The Company's Track Record
Conduct research to learn more about the company you want to hire. It will assist you in examining their efficiency and see if their performance is satisfactory. Testimonials from previous customers play a big role in choosing the right watch technician to fix your timepiece. Ask around for information from friends, family or neighbors in your locality who have once employed their services. If they respond with good remarks that's a sign that the company or technician does provide excellent services and delivers perfect solutions for clients.  Always hire reputable experts with years of experience in watch repair and fixing difficult issues with timepieces.
Transparent Services
Hire a company that provides transparent and quick watch repair solutions in St. Louis and delivers the project per the agreed time frame. Additionally, the company should charge reasonable prices for the services rendered as compared to other shops in their locality. Their services should not end with just quality but go beyond and be affordable for all kinds of budgets.
All Services Provider
No job should ever be too big or small for a good watch repair technician as they must be able to handle both minor and big repairs. Apart from that, they should be able to perform replacement jobs for some parts of your device. Their services should include watch restoration, watch repair, clock repair service, battery repair services, and Swiss watch repair. Keep in mind that, for perfect results, the technicians must first make an accurate diagnosis of the problems your timepiece has to avoid future complications.
Free Estimation Services
A reliable watch repair technician is the one who walks the client through the entire process so they can understand the problem better and what needs to be done to fix it. In doing so, the technician has to diagnose the right problem, inform you of the available options and provide free estimates for the client. The free estimation service will help the client make the best financial decision for long-term effects. All these services should be trustworthy and provide a permanent solution for the right price.
Reliability
Find a service provider that you can rely on for dependable solutions for your wristwatch or clock. Furthermore, these technicians must be able to repair and maintain watches from all kinds of brands including SEIKO, BULOVA, ROLEX, SKAGEN, COACH, BREITLING 1884, PATEK PHILIPE GENEVE, MOVADO, and OMEGA and restore their original condition.