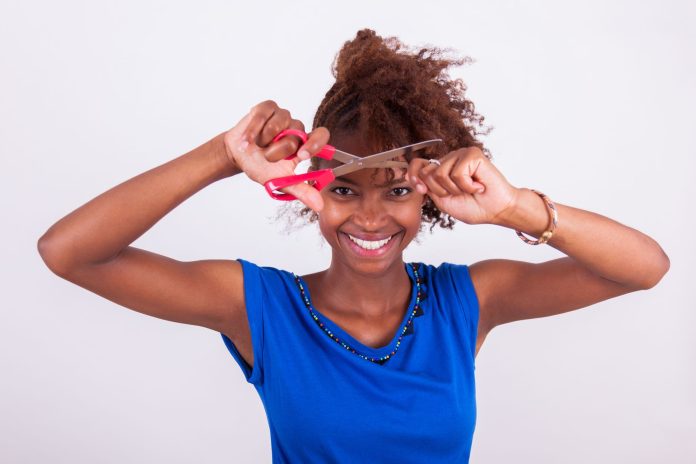 Shiny hair transforms your look and adds shine to any outfit. But, to keep it shiny and healthy, it takes a little care. Although, you should take care of your hair at any time of the year, when spring arrives, it becomes more critical.
Everything rejuvenates in spring in a natural way. The climate is also often considered ideal to improve the condition of your hair. That's mainly because you won't have to fear cold winds that cause dry hair or all that frizz when you get out of a warm shower. It is a perfect time, to nourish the follicles, the strands of your hair and give a quick boost to the health of your hair.
Also, hot showers, central heating, etc. They are the main reasons why you have damaged your hair, but you cannot survive the winter without them. This is why beauty experts suggest making the most of the spring season. Not only will you have the opportunity to receive frequent massages or to apply several masks, but you will also be able to style it in the way you want throughout the season.
Don't miss out on these practical tips to keep your hair looking healthy this season:
– Do not shampoo your hair every day, as this can strip it of natural oils. Instead, use a natural bristle brush and brush it well every day. Brushing distributes the oils from the roots to the ends of the hair and keeps the scalp less oily.
– Comb your hair before showering, because combing it before showering reduces hair breakage. However, take special care when detangling and use only warm water to wash it. Hot water can make it dry and discolored.
– Go for a good haircut, as this is the best way to get rid of dry and split ends. Your hair will look healthier, and it also makes it easier to care for it.
– Put sponge rollers on before going to bed. This old-fashioned way gives you beautiful curlers in the morning, and less damage to it.
– Condition your hair, before swimming. Spring weather is for fun outdoors and in the water, but pool chemicals can wreak havoc on your hair. Cover it with conditioner, to prevent chlorine from penetrating the hair strands. Enjoy a few laps in the pool without worries!
– Avoid heat and consider drying naturally. You can quickly dry your hair with a hair dryer. However, this spring, try to blow dry your locks naturally. Beauty experts suggest that you lightly rub your hair with the towel and let it air dry. The tools you use to blow-dry or style your hair produce a lot of heat, causing intense damage if not used sparingly even when using a heat shield.
Beauty tips: You can tie your hair in a bun, until it dries completely, to achieve curls or waves in this way, without using any tools.
Prepare for rainy days. It rains frequently in the spring season, so you should prepare before leaving the house. Simply tie your hair in a ponytail, braided style, or top bun, avoiding damaging it during the day.
Apply hair masks. It is a time of year when you can try numerous things, including hair masks. They are necessary to restore dry and damaged hair follicles. They can also restore shine to your hair. You can find on the market several masks made with natural ingredients, depending on your hair type. It is not necessary to apply them daily, it will be enough to nourish it, once a week.
As you may have read in our other notes, we not only care about health on the outside but also on the inside. Next, we will detail some foods that you can add to your meals to keep your hair healthy and beautiful:
Sweet potatoes : Delicious and easy to cook, sweet potatoes are rich in beta-carotene. This nutrient is converted into vitamin A in your body, which in turn helps the scalp to stay hydrated and healthy. Lack of vitamin A can dry out the skin and cause dandruff, so start adding more beta-carotene to your regular diet.
Nuts: Healthy hair foods like nuts are delicious delicacies. High in protein, biotin, copper and vitamin E, omega-3 fatty acids, these nuts nourish your hair. Other nuts also contain minerals and vitamins that are good for hair.
Lentils:   contain biotin and zinc , and are an excellent source of protein. All these ingredients are essential to keep your hair active and healthy. So, add lentils to your soups, salads, or other dishes. Today!
Omega-3 fatty acids: The human body needs omega-3 fatty acids through the diet, since the body cannot produce them. These oils work wonders to keep hair and scalp well hydrated. The best sources are fatty fish like salmon, mackerel, trout, and sardines, which is good news for seafood lovers. Plant sources of these fatty acids include walnuts, avocado, and pumpkin seeds. As you can see, there is no reason not to add these super healthy omega-3 fatty acids to your diet.
Natural Juices: You are what you eat, and this includes what you drink. Natural, organic and nutrient-rich juices support your general well-being and enrich your hair. Cold pressed juices are an excellent source of the perfect vitamins, minerals and antioxidants , for luxurious hair when taken as part of an overall balanced diet.
Dark Chocolate: We love good, healthy foods! Among the many health benefits of dark chocolate, there are also the enriching properties for the hair. It contains antioxidants, iron, protein, and B vitamins, all of which work wonders for your hair. Remember, choose the variety with high cocoa content and eat only in moderation.
Your hair has the potential to enhance your personality. That is why beauty experts encourage you to pay special attention to it. You can opt for the useful tips mentioned above, to improve the condition of the hair in a short time. Looking good and staying healthy comes from the right combination of a balanced diet, regular exercise and care, and the same goes for your hair. With these tips and a healthy lifestyle, you can get that shiny, healthy hair this spring.