The legalization of marijuana has gone through several steps and phases to reach where it is now. Many states have and still struggle with legalizing this substance even though there is a fair number of states that have already made it legal. The soonest marijuana was made legal for recreational use, the states that did that quickly ran into a shortage. Legalization also saw the establishment of marijuana dispensaries all over the country.
In this article, I will be looking at what an individual needs for them to buy marijuana at a dispensary that sells the product.
Be prepared with all the answers
The thing is, even though marijuana may be legalized for recreational and medical use in your state, you will still have to answer a few questions when you set foot into a dispensary to buy the product. The budtender you come across at the counter will first ask you a series of questions that will look pretty basic but it is still good to be prepared with answers.
First, the budtender will want to know the reason you are buying marijuana and what you intend to do with it after you buy it. this sounds like a very straightforward question because why would the budtender ask such a question when they know damn well that you are buying the weed to smoke it? Well, what if you are not buying to smoke? What if you are buying to resell to other people without a license? What if you are buying to sell to minors? Well, I could go on for the whole day if you let me, but I won't because I think I've made my point. Not everyone buys marijuana for their own consumption and the budtender just asks as a formality so that they can be sure that you are actually buying the product for legal use. answering the questions your budtender asks and keeping the ones you have to yourself will save you a lot of time and get you what you need soonest.
Be honest
When you are answering the questions be honest in what you say. Also, if you have some questions, don't be afraid to ask them. Ask the budtender how you can be sure that the weed they are selling you is of the highest quality. Let them explain to you all the products they have because guess what, it is their job to do that. Budtenders are like salespeople and they have to educate buyers about the products they are selling, so don't be afraid.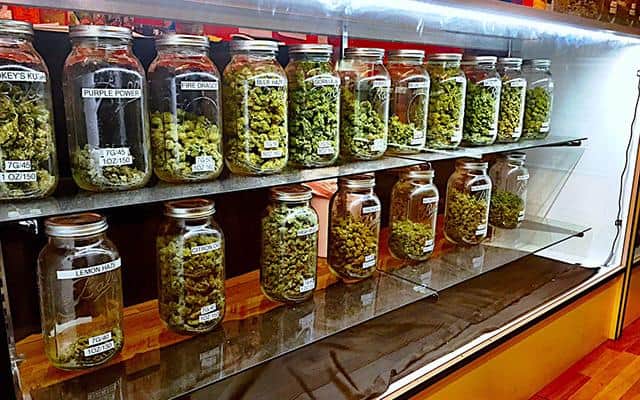 Learn about payment options and come prepared
Marijuana financing is kind of a hurdle for marijuana dispensaries because even though the product is legal at the state level, it is still widely illegal at the federal level. That means that the banks are still not very open to the idea of accepting money that comes from the sale of marijuana. That is why most dispensaries deal only in cash. However, there are some that have found legal loopholes that allow them to use debit cards.
So the next time you are looking for cannabis dispensary near me, ensure you are able to pay through the means of payment they accept.