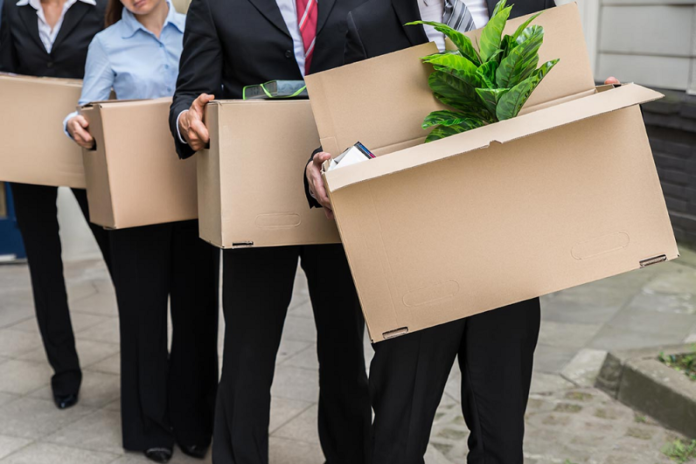 At times, in the life of every business, there comes a point where relocating your office becomes inevitable. Whatever the reason may be, perhaps business demand has increased and you require more space, or you may just choose to relocate to a more central position, closer to your customer. A move to a new office can elicit mixed emotions.
Yes, that indicates your company is doing so well that it can afford to expand, but it also means you now have to plan and execute a removal with the least disruption for your business, employees, and customers. It's not easy to relocate a workplace because it involves both staff and management. When it comes to transferring your workplace, there are many levels of difficulty, and the majority of them are usually unknown. When you are confronted with these intricacies, you will experience tension and disarray.
Organizing the tasks is essential if you want your office transfer to go smoothly and without stress. You may make a successful transfer easier by concentrating on organizing. Long before the actual moving day, a good workplace move begins. You must bear in mind that you will be moving more than simply the equipment, paperwork, files, and furniture. This procedure will have an impact on your employees and customers.
Things to Do for Office Relocation
Here I rough out some important things to focus on while office relocation
Inform All
The most crucial thing to do when you've made the decision to migrate is to inform everyone about it. To avoid problems and disagreements, it's critical that you keep your personnel informed. You must appropriately explain it to them via emails, meetings, or other effective communication methods. To keep things running smoothly, choose a move time and day after consulting with staff. Your clients and other essential parties must also be informed of your transfer.
Involve All
Employees should be involved in the relocation process. This will not only provide you with the support and assistance you require, but it will also provide them with many opportunities to express themselves and connect with one another about the move process and the new environment.
Communicate Well
If you want to avoid chaos and confusion, you must communicate effectively. You may prepare your staff for the change and help them overcome any anxieties they may have about transferring to a new location by focusing on effective communication.
Plan Well
Moving to a new location will necessitate a significant amount of organization and planning. Set aside a few months, if not a year, to complete your move's planning. When it comes to the timing of your move, taking a step-by-step strategy for workplace relocation will work wonders. When it comes to a significant move, you can never be too prepared.
Divide Responsibilities
You must split tasks after addressing every aspect of relocation with your employees and explaining the rationale behind the transfer. Form small groups and assign them tasks to do in preparation for the relocation. Throughout the relocation process, talk about new duties and tasks.
Budget Allocation
Budgets might be a pain in the neck for a company, but where would it be if it didn't have one? Budgeting is not an exception when it comes to relocations. Having a budget in place can assist you in determining how to relocate and, more significantly, if you can afford to relocate. Financial deficits during the migration process can result in additional charges and squandered funds. Create a realistic budget that includes a cushion in case of unexpected charges.
Hire Professionals
Having someone who knows exactly what they're doing can be a huge help during relocations. If you're running a company, you generally won't have time to look for properties and complete all of the necessary paperwork. Engage the services of property solicitors and agents, as well as any other experts you may need. This strategy may be slightly more expensive than doing it alone, but the stress it relieves will be worth its weight in gold. If you look hard enough, you can uncover low-cost companies that can help you save money.
Using an office relocation company San Francisco eliminates the hazards of using your own employees. It generates professional outcomes and, most importantly, it relieves management of a great deal of worry. Relocation can be a lot of fun if the details are taken care of by someone else.
Summing Up
It's critical that the company you choose has been providing relocation services for a long time, so you can be confident that it will assist you effectively and without causing you any inconvenience. An expert firm will handle every aspect of such a process flawlessly.
Different companies charge different rates for their services. As a result, it's a good idea to compare the prices of different service providers in the market who offer similar services. In this manner, you can quickly find a company that can provide you with high-quality services at a low cost. For the best international relocation services San Francisco, Call 925-858-0620