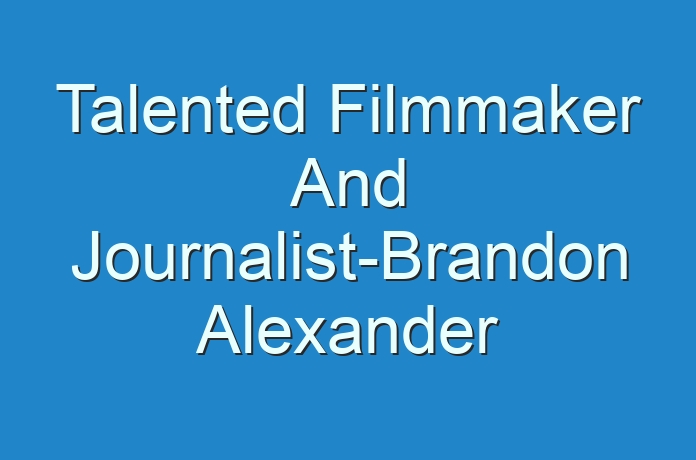 Over the last decade, filmmaker and journalist Brandon Alexander has been steadily proving himself as a force to be reckoned with in the entertainment industry. He paves his path to fame with credited works including Tiny World, Greenhouse Academy, and Life Sentence under his belt.
Born on December 23, 1992, in Jacksonville, Florida, Brandon Alexander Rainey was bitten by the acting bug when he was only a child. Since his early teens, he has made several appearances in shows and movies such as Zoey 101, Teenage Mutant Ninja Turtles, and Mission Impossible – Fallout. His editing resumé consists of titles such as Pipeline, Greenhouse Academy and The Dry.
The Full Sail University alum graduated with a bachelor's in digital cinematography and a master's in new media journalism. During his time there, he created his short films and worked on other small projects before moving onto larger projects in Atlanta, Georgia. Eventually, he decided to make another name for himself under the moniker, FameAdventura or Fame. The name represents his journey or "adventure" to fame.
Under this moniker, he created the media platform, The Aggregate. With this project, he presents information on a given topic and allows a safe space for discourse on the company's YouTube channel and website. His goal is to bring the community together by understanding each person's point of view.
When Brandon is not the ultimate triple-threat star – acting, producing, and journalistic writing – he honors his musical craft. He can play several instruments and has even created (shelved) an instrumental album and released two EPs. His musical gifts exemplify how vast his repertoire is. Brandon's future success as a multi-faceted creative is written in the stars, and it is only a matter of time before the world takes notice.
Follow him on Twitter and Instagram at @FameAdventura. Also, check out his website and IMDb.