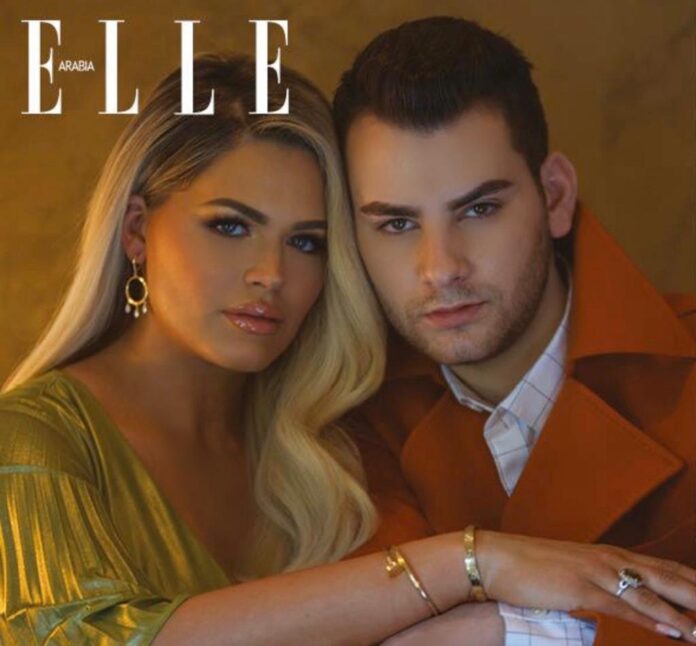 Power couple Kelsea and Cole Moscatel, the celebrity influencers who launched the luxury travel and lifestyle platform Snob World, open up about their glamorous lifestyle in April's edition of Elle Arabia during a lengthy interview. Parents to a two year-old son, Zayden, Kelsea and Cole share their top tips for traveling as a family, their favorite destinations, their travel wish list and their funniest travel mishap. 
Check out this month's issue of  Elle Arabia for the complete cover story and full interview with Kelsea and Cole. 
In April's Elle Arabia, the Moscatels reveal the story behind the founding of Snob World and their vision for the platform's future. "Snob World is a luxury lifestyle and travel platform," Kelsea and Cole explained. "It's an empire in the making. We currently write blog posts and reviews on the most luxurious things life has to offer, create experiences that are out-of-this-world (such as tickets to invite-only events like the Grammys and travel planning from A to Z). We are in the process of launching a podcast called "SnobCast" that will be video-taped and featured on our YouTube channel. We also have many plans to launch various products, open "member's only" club houses and eventually invite-only Snob Resorts."
As expecting parents, Kelsea and Cole were frequently told that they would never be able to enjoy their favorite hobby of travel once they had a child. "We discovered that it was actually the opposite," said Kelsea and Cole. "As we traveled with our child, we learned new ways to make it easy and make it fun. For example, we learned tips for traveling on a long-haul flight with a child. Some luxury resorts offer nanny services so we were able to have date night and still be together as a family during the day."
 While traveling as a family, Kelsea and Cole had a revelation that could be appreciated by other families. "We discovered that not only did the trips we took as a couple bring us closer together as a couple, the family trips brought us closer together as a family," Kelsea and Cole said.  "On a daily basis, we are so consumed with work. We don't really get that quality time together as a family that we get when traveling. This inspired us to create a family-oriented platform that offers tips for solos, couples, and families. After growing a following, we knew that this has potential to turn into an empire and there are so many opportunities to branch off into different industries through our platform." 
During the interview, the Moscatels delved further into a range of topics including their top travel destinations, their travel wish list and their relationship with their most devoted fans. To read all about their adventures, check out April's edition of Elle Arabia.