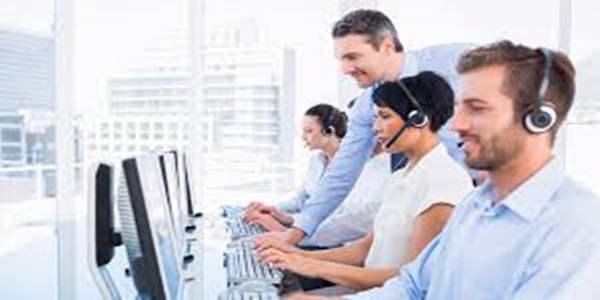 In recent years, e-commerce has become a crucial part of the global retail framework. The market is flourishing at a rapid pace and it is expected that over 95% of all purchases will be conducted via e-commerce by 2040. With the advent of the internet and digitalization of modern life, a large number of people these days prefer buying goods or services online. Businesses of all sizes and types are realizing the importance of online presence and making all their efforts to maintain consistency and provide value to customers across channels. As many businesses are entering online e-commerce spaces, competition is very fierce. Delivering exceptional customer support has become a priority if a business wants to survive in today's competitive marketplace.
Providing a superior customer experience is vital to enhance loyalty and sales. Consumers expect a service that is consistent, effortless, and personalized to their needs. Therefore, businesses must make it a point to address their customer's queries promptly at any channel that customers prefer for communication purposes. A quick response through any channel including chat, SMS, email, or social media, will lead to happy and satisfied customers and will keep them loyal. Businesses must understand the importance of being available on multiple channels to engage with existing as well as prospective customers. One of the best ways to do so is through omnichannel contact center software implementation. The software is a unified method of communication that can be integrated into business operations including CRM.
As customers prefer personalized attention from a customer service executive and look for a convenient way to access information at their fingertips anytime, e-commerce companies must be accessible at all the channels of communication with the customers to understand their demands, learn what motivates them, and be actively present wherever the customer needs them. With an omnichannel contact center solution in place, e-commerce companies can raise their accessibility; thereby enhance loyalty and growth in the customer base. This contact center software allows customers to get assistance when they need it, through the communication channels of their choice.
Let's take a look at few benefits of Implementing Omnichannel Contact Center Solution for Ecommerce Companies:
Enhanced Customer Satisfaction: The ability of omnichannel contact centers to provide consistent customer service through all communication channels leads to enhanced customer satisfaction. Omnichannel communication enables agents to connect with potential customers with their preferred choice of a channel including Voice, Video, Email, SMS, Live Chat, and communication through social media channels like Facebook, Twitter, Whatsapp for Business, and Instagram. When the customers get the resolution of their query in first contact itself without waiting for long, they are most likely to feel happy and satisfied.
Increased efficiency of agents: With an omnichannel contact center solution, agents have multiple ways to communicate with potential customers. Moreover, it allows agents to carry out all tasks from a single interface instead of switching channels. This helps in increasing the efficiency and effectiveness of agents along with their quality of service to customers and ultimately leads to a better brand image.
A Better understanding of customers: Understanding customers is an integral value of the omnichannel approach for sales, marketing, or customer care services. The omnichannel contact center software allows e-commerce companies to gather data about their existing as well as potential customers. The insights help in understanding the customers' behavior patterns, preferences, and interests in a better manner. In addition, when management gains access to analytics of customer behavior across a variety of channels, it helps them plan better strategies and programs to capture more customers as well as retain existing ones.
Cost-effective Solution: Implementing omnichannel contact center solution can help e-commerce companies to save on call center costs. Various popular channels nowadays are such that allow customers to find answers to their queries by themselves before turning to an agent, hence work as a self-help tool. This further helps to put off huge operational bulk from the agent's shoulders, helping companies to save on hiring additional staff.
If you are into the e-commerce industry and looking for a sure way to provide a seamless customer experience across multiple channels, you must consider implementing an omnichannel call center solution. Though, omnichannel means all channels, it is not necessary that the call center should operate all known and possible mediums of communication. Instead, you must integrate all channels of communication in such a way to provide a seamless experience to the customers.
Conclusion:
Truly effective and well-integrated omnichannel contact center software can provide e-commerce companies the drive to move ahead of their competitors, and stay ahead well in the future. Companies with the well-implemented omnichannel engagement strategies hold on to an average of 89% of their customers compared to 33% for companies with a weak or no omnichannel strategies. Therefore, a well-implemented omnichannel contact center solution for e-commerce companies can surely lift the customer service experience and increase customer engagement.