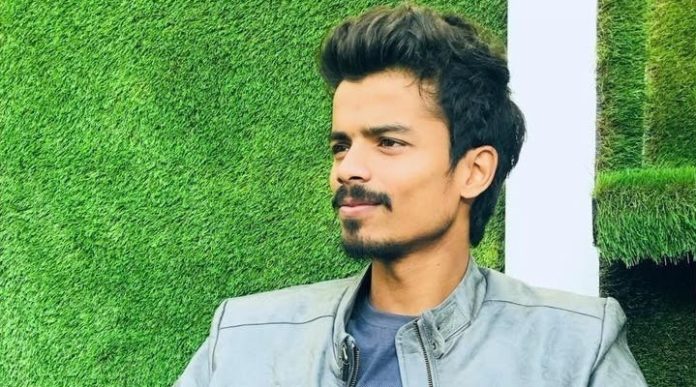 Business acumen, quick learner, risk-taker, result-oriented are some of the key qualities of Akash Singh, 24, B.com graduate that have permitted him to build his strong roots in the business world.
Hailing from a small town in Lucknow, taking dreams in his eyes, and keen to make a huge mark and forge his name in the country took him ahead in the world of global markets which enabled him to establish his own business, and now serving a team of 20 people. Making himself a One-Stop Solution for all the customers. Young, multi-talented, passionate, and visionary – Akash Singh is all here to define how to set a benchmark for millions to follow, like him.
Despite his complications and setbacks, he never stops dreaming. He memorized that with only 500Rs/- in his hands; he had begun his business. Not only this but also didn't receive any family or moral support with diminished trust in the people that surround him. Akash Singh's sheer passion, dedication, and hard work have enabled him to reach the pinnacle of success and today he is one of the youngest entrepreneurs and best Digital Marketers in the country.
Talking about his journey, the young entrepreneur shares some inspiring thoughts with us. 
How did he make a place in this digital world?
Let's have first-hand experience from the specialist himself.
Akash Singh: Frankly, along with various business organizations and small businesses, the willingness to expand has also marked a hike. Have you noticed how everything has become online. Buying, delivering, and serving online from different parts of the world have become so unexpectedly not only easy but also secure and safe as well. Also, through the use of apps, everything has become digitized which evokes me to make my space in the digital world. Also, I graduated and had received training in Digital Marketing and PPC. Hence, with all such attractions and responsibilities in my life, I planned to make my place in Digital Marketing.
Where do you want to see yourself within 5 years from now? Do you think being a Digital Marketing professional will work as an advantage for you?
Akash Singh: We are fortunate enough that with digitalization and globalization we have reached up a time where people can have apps to transfer money from around the globe with no hustle-bustle, and it is secure, and convenient too. What else does a person want? To answer this, I have to plan things ahead of time along with the developments that will carry out in the future. The only thing is if you became versatile to the future changes then there is nothing in the world that you can't achieve. 
Do you recommend people to opt for Digital Marketing as a career option?
Yes, I recommend people for Online Marketing as a career option because what's most astonishing about the Digital Marketing field is the tremendous competition for skilled and talented professionals. This means that individuals with the right and accurate skills can negotiate for handsome salaries, and also can reap significant benefits such as bonuses depending on their role.
To whom would you credit your success?
It is all because I trusted in my almighty Lord Krishna who supported me, and I am immensely grateful to the divine for all the blessings he had showered on me and showcased to me the direction to success that I blindly followed trusting in him. Also, to all the tough times that I have been through which uprooted my inner hidden qualities.