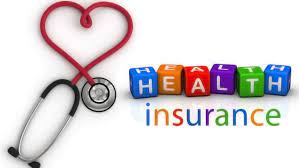 Getting the right health insurance policy is vital so that you and your family get adequate coverage. Notable health insurers like Care Health Insurance, ICICI Lombard, and Go Digit provide various health policies at affordable premium rates. While you make sure to get an affordable policy, it is essential to check if the policy offers maximum benefits. Moreover, taking care of specific points, like a minimum waiting period, a high sum insured for the insured, and a wide network of hospitals for accessing cashless treatment, will help you make the best decision. 
Further, the claim settlement ratio is among the various factors to consider when comparing different policies. It is a metric that helps you know about the insurer's ability to settle insurance claims. 
Let us understand its significance. 
Health Insurance Claim Settlement Ratio
It is necessary for any individual looking to buy health insurance to understand the claim settlement procedures of different insurers. Usually, the policyholder will have two options – cashless and reimbursement claim settlement. In the cashless procedure, the insured can avail of treatment at an empanelled network hospital. The bills will be directly paid by the insurance company.
On the other hand, if one chooses a non-network hospital, they can apply for a reimbursement claim with the insurer. The insurer will verify the submitted documents and cover the expenses as per the terms and conditions. 
A good claim settlement ratio is an indication that you have higher chances of getting an easy claim settlement. It is defined as the percentage of the total claims settled to the total claims filed with the insurer. For example, if the company pays 90 out of 100 claims filed, then the claim settlement ratio will be 90%. 
Why is Claim Settlement Ratio Important? 
Knowing the claim settlement ratio gives a policy buyer a clear picture of the insurer's track record and how easy the claims experience will be for the customer. A health insurance provider with a higher claim settlement ratio is a better choice. Check Care Health Insurance; they have a 95.2% claim settlement ratio. IFFCO Tokio, Go Digit, and Star Health also have good CSR. It means that if you buy health insurance from these leading companies, your money is safe, and you can avail of hassle-free claim settlement. 
Here are some points that highlight the significance of the claim settlement ratio: 
Indicates the health insurance company's history

Helps those looking for a policy to make an informed decision

Reflects the company's reliability and efficiency when it comes to settling claims

Enables one to understand the insurer's financial health
Opting for an insurer with a high CSR will keep you worry-free about the claims experience. Moreover, such companies have a seamless claims process. You can opt for the cashless facility or apply for reimbursement in a few easy steps and track your claims online through their portals. 
Final Words
So, before you buy health insurance, check the claim settlement ratio by doing adequate research. Also, it is essential to have complete knowledge about the claims process, including the timeframe to notify the insurer about hospitalization. All these steps will prevent any delay or difficulty when filing claims.