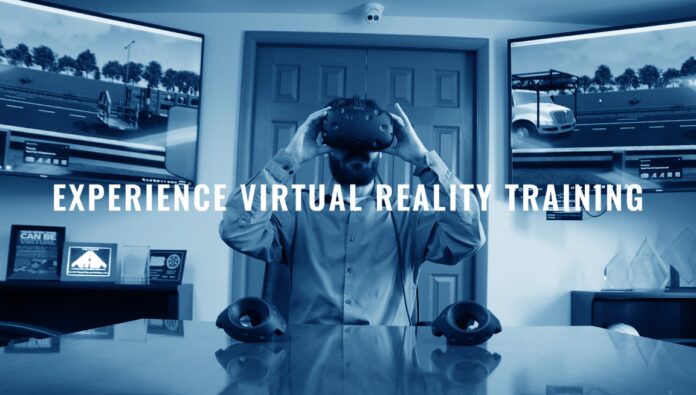 The introduction of modern technology in most industries, including the automotive industry, is one of the key success factors in this highly competitive market. Despite difficult times, the automotive industry remains one of the most important sectors of the economy. Car manufacturers are constantly working to produce the best vehicles using the latest technology.
Virtual reality (VR) and augmented reality (AR) technologies are advancing rapidly as computers get stronger.
In this article, we will explain how virtual reality training solutions can help the automotive industry deliver high quality services and improve products.
Virtual reality in Automotive industry
Despite difficult times, the automotive industry remains one of the most important sectors of the economy. Car manufacturers are constantly working to produce the best vehicles using the latest technology.
We have highlighted the growing infotainment application development market for the automotive industry, which is expected to exceed $35 billion by the end of this year.
The contributions of Virtual reality to the automative sector
To enhance the driving experience, augmented reality services provide drivers with information about their surroundings, conditions and windshield navigation.
AR tips and guides replace long and cumbersome guides.
Augmented reality headphones increase efficiency by automating the learning process on how to build and maintain vehicles in a warehouse for employees.
Virtual reality training solutions allow automakers to leverage immersive technology for a variety of purposes, while conserving financial resources to produce and manage their physical assets.
1. Virtual reality training solutions
Virtual reality offers many training opportunities for automotive engineers.
Most car manufacturers use an observant approach to train their employees to build specific car models.
Virtual reality allows car factory employees to learn safely and make mistakes in a virtual environment. How to  behave properly under stress and danger to life.
2. Location based services
Virtual reality services that enhance the driving experience can be provided in the form of a transparent display, a projector on the windshield or various portable devices, providing the driver with more information about the environment and conditions and providing immediate attention to important events without distracting the driver.
 3. Interactive guides
Vehicle operators receive step-by-step instructions and interactive instructions on the assembly line.
A well-known example is Hyundai's Virtual Guide App.  A modern  hand-operated virtual application that makes it easy to check vehicle performance, identify various engines and interior / exterior parts, simple user guides, and even identify faulty auto parts.
4. Real time analysis
AR devices are used to continuously monitor in real time and temperature overlap of various machines during maintenance, collect and analyze vibration data, and are also used to detect and identify machine performance problems based on machine appearance, operating noise, or other factors.
5. Virtual reality showrooms
The best thing about VR is that it can show users the future. This makes a lot of sense for automotive marketing, as consumers often buy cars built to their specifications months before they are off the assembly line.
A virtual reality showroom allows salespeople to show you what your dream car looks like or how a wide array of alloys fits into your new look.
Self-driving cars
Today's self-driving car testing cannot be done without real drivers to keep vehicles and other pedestrians safe in the event of an emergency or system failure.
Once the VR is connected to the test program, there is no need to sit in the driver's seat. Autonomous vehicle testing based on virtual reality significantly reduces fuel costs, scheduled repairs or downtime for drivers who need to monitor vehicle behavior.
Key takeaways
Virtual reality is becoming more and more important in the automotive sector.
Manufacturers such as Mitsubishi, Hyundai, Chrysler, Porsche and others are already testing and implementing AR app concepts, devices and inventions.
Virtual reality training solutions engineered by a VR Company can help automakers reduce time-to-market and reduce vehicle design and assembly costs.
Immersive virtual reality technology used in education is enabling car brands to dramatically accelerate and improve learning to improve productivity.
This article provides an example of how augmented reality and virtual reality are changing the automotive industry. During development, we identified use cases, even for passengers without vehicles.