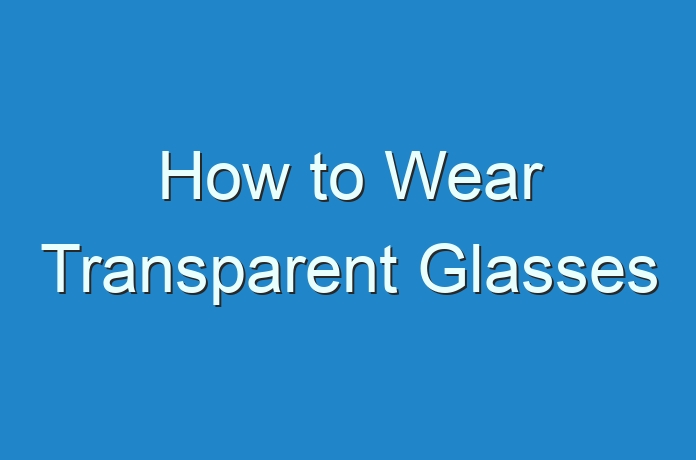 You've heard of the clear frame glasses trend, but have you considered colored transparent frame glasses? Transparent glasses can come in a wide variety of colors and designs, but offer all the perks of clear frame glasses. Following minimalist trends, transparent eyeglasses are subtle and add a fun pop of color to any look.
With SmartBuyGlasses you can shop Arise Collective's many styles of premium quality transparent glasses and sunglasses for the best prices guaranteed. To get started, check out these fun styles!
Transparent Eyeglasses
Arise Collective Savannah Transparent Brown 
These Arise Collective eyeglasses are classic and neutral. Additionally, they match with almost anything. Plus, the classic shape is practical and elegant for any occasion.
Tom Ford FT5251/V Transparent Red 
With these frames, Tom Ford has proven that transparent glasses can be unique and fun.  These red transparent glasses are bold, with full rim design. If you want to add a bit of sass to your look while still rocking the trendy style, these glasses are for you!
Arise Collective Irvine 006 Transparent Pink 
Let's not forget the iconic clear pink glasses trend. This color of transparent glasses is a favorite for its ability to be chic and playful at the same time. Finally, these Arise Collective glasses make for a special entrance no matter where you go.
Do you wear a lot of warm tones? Well, these transparent frame glasses are basically a warm hug. With orange in the front and red on the earpiece, you won't find a style like this in many other places.
Transparent Sunglasses
Arise Collective Rhode Island Transparent Brown 
These transparent frame sunglasses embody what it means to be an outdoor lover. If you enjoy hiking and spending time under the sun, protect your eyes, and elevate your style with these transparent sunglasses.
Arise Collective Savannah/S Transparent Brown 
Do you want to stand out in a crowd? These brown transparent sunglasses will definitely get the job done. These sunglasses are for the social butterflies, as they're a guaranteed conversation started.
Carrera 5004 D84 Transparent Green/ Blue
These Carrera transparent sunglasses will give you that "cool" factor. Not only is the green/blue color calming and subtle, but it's also contrasted well with the dark brown lenses. Get this fresh look with SmartBuyGlasses today for the best prices guaranteed.