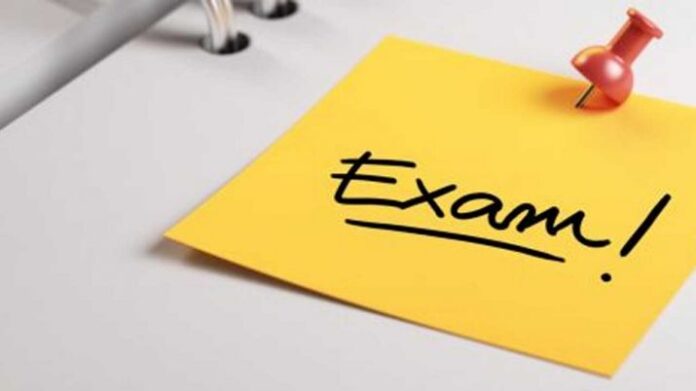 Conducted for the posts of Court Clerk, Data Entry Operator, Postal Assistants/Sorting Assistants and much more, the SSC CHSL recruitment examinations are one of the most sought after in the country. It is an amazing opportunity for young professionals. The SSC CHSL Tier 1 2023-21 exam is set to go ahead from April 4th 2023 to April 27th 2023. There are 4726 vacancies this time around to be filled up. In this article, we shall present you with some of the best subject-wise SSC CHSL preparation tips by toppers that you can include in your SSC CHSL preparation time table.
SSC CHSL Syllabus for exam
The SSC CHSL Tier 1 exam consists of four sections as mentioned below. A candidate will have 60 minutes to attempt the paper wherein each section contains 25 questions and carries 50 marks in total. The total time you get is 60 minutes.
Section
Questions
Marks
General Intelligence

[Puzzles, Seating Arrangement, Dates & Calendars, Cause & Effects, Orders & Rankings, Statements & Conclusion, Assertion & Reason, Coding-Decoding, Word Formation, Directions, Syllogism, Alphabet Test, Blood Relation, Inequalities, etc.]

25
50
English

[Reading Comprehension, Sentence/Paragraph Correction, Error Detection, Jumbled Sentences, Active & Passive Voice, Cloze Test, Odd One Out, Fill in the Blanks, Sentence Connectors, Vocabulary [Synonyms, Antonyms, One-word Substitution], etc.]

25
50
Quantitative Aptitude

[Profit & Loss, Percentages, Simple & Compound Interest, Time & Work, Average, Ratio & Proportion, Functions, Linear Equations, Quadratic Equations, Case Study Analysis, Probability, Graphs, Speed & Distance, Number System, Simplification, Time & Work, Partnership, Data Interpretation, Permutation & Combination,  etc.]

25
50
General Awareness

[Current Affairs, National & International Issues, Business & Economics, Important Institution and changes, Economic Statistics, Film & Television, Science & Technology, Culture, Events & Anniversaries, Books & Authors, Environment & Ecosystem, Major Government Schemes, Sports, Important Dates, Currency, etc.]

25
50
Total
100
200
SSC CHSL Preparation Tips by Toppers: General Intelligence
The General Intelligence section on the SSC CHSL syllabus consists of 25 questions out of which 21-24 is considered a good attempting factoring in that the majority of the questions are typically quite straightforward. Within that, Coding-Decoding, Series and Odd One out accounted for 2-3 questions each with Analogy and Mirror Image having 2 questions each amongst others.
For questions on Puzzles, Seating Arrangement, clocks and Directions, the Problem Statement or Passage presents all the required information albeit in a twisted or convoluted manner, most of the times. The best to figure this out is to try and rephrase the given statements into simpler sentences without altering the meaning. For example, if the statement declares 'The number of persons born after X is same as the number of persons born before W', you can rephrase it as 'The number of persons born after X and before W is equal.'
Visualising and drawing out the possible scenarios and options is one of the best ways to tackle a difficult situation. Go one by one with each choice, eliminate extreme options and try to narrow down your available choices to one or two. Reimagine and redo the calculations again if you are stuck. Remember the key is the question itself. This is a tip that many SSC CHSL preparation books ignore.
SSC CHSL Preparation Tips by Toppers: English
In the English Language section of the SSC CHSL syllabus, there was quite a bit of diversity with 2 questions typically asked from Fill in the Blanks, Sentence Rearrangement and Error Detection. In addition to that, vocabulary also carries weightage with around 6-7 questions.
To improve vocabulary, in your SSC CHSL preparation time table, make 15-25 word lists of varying difficulty and along with the meaning of the word, take a look at alternate meanings, word origins, synonyms and antonyms, amongst others. Look for such lists on SSC CHSL preparation online resources.
On questions of sentence correction, error detection, para-jumbles it is important to look for some keywords and conjunctions like 'but', 'though', 'however', 'either…or', 'neither…or' which are generally employed to join two opposing statements. Furthermore, try to guess the person [first, second or third] of the sentence as well as focus on the article, that is, 'a', 'an' or 'the' to know precisely the order of the statements. This tip is suggested by many SSC CHSL preparation books.
SSC CHSL Preparation Tips by Toppers: Quantitative Aptitude
The Quantitative Aptitude section on the SSC CHSL syllabus is typically distributed into Algebra and Geometry with 3 questions each, Data Interpretation with 5 questions and other questions on miscellaneous topics. SSC CHSL preparation online materials will shed more light on the question's distribution.
A few topics on this section serve as a backbone to advanced topics as well as portions of General Intelligence section. This ranges from age, averages and unitary method to percentages, speed and distance and ratios, amongst others. The questions tend to blend up multiple topics, present misleading answer choices scenarios and test your problem solving and critical analysis skills to the fullest. Therefore, try to gain a solid understanding of basic segments first. This is one of the highly suggested tips by SSC CHSL preparation books.
Considering that you have 60 minutes for the whole exam, quant will always seem like a rush in about 15 minutes. If you are good at quant, get done with it right at the beginning. Further, don't get stuck on shooting the apples on the highest branch [the difficult questions], mop up the easy ones first. Practice this thoroughly in SSC CHSL preparation time table.
SSC CHSL Preparation Tips by Toppers: General Awareness
In this section, Current Affairs has the highest weightage with 10 questions along with History at 4 questions, Polity and Geography with 2 and 3 each respectively. If you answer 17-19 questions correct, it generally takes you over the line. Refer to SSC CHSL preparation online materials for more details.
Several online SSC CHSL preparation resources for the General Awareness, one of which is a subject-based round-up and compilation of major events of the last year containing explainers of significant developments as well. The subjects include economics, science and technology, government schemes and much more.
General Awareness is a long-term game, especially static GK. In your SSC CHSL preparation time table, apportion a 45-minute section on GK and current affairs in the morning and the evening. This helps in being in regular touch which is required.
Another factor that the best SSC CHSL preparation books ignore is the importance of your confidence and dedication. Work hard and the results will come.