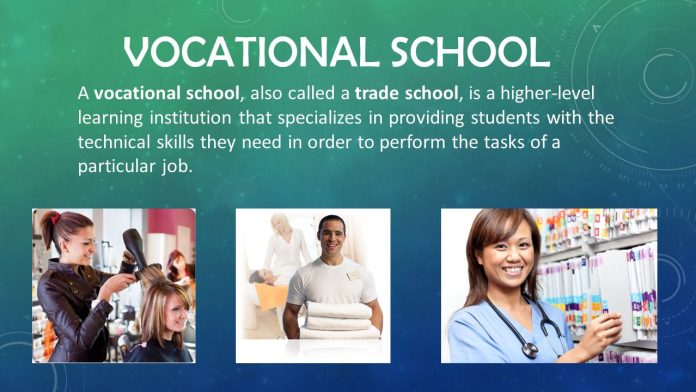 Choosing a vocational school is a huge decision that can be stressful as well. After all, everyone will want to select the best school that can deliver as expected. The options someone can go for are so many. But not all of these institutions have what it takes to provide quality. Some of them are out there to make money by offering little or nothing special to students.
On the other hand, students are likely to encounter top-rated schools in the process. Such schools are accredited and offer the best learning opportunity that will repay at the end of the day. They are committed to delivering quality education and are mindful of the students' futures.
This vast disparity is what makes choosing the right Los Angeles vocational school challenging. Choosing between the two can be pretty daunting because each of them has pros and cons. Accredited and highly rated schools will most likely be expensive and will enroll many students. This alone is a limit that can stress someone. Substandard schools will be affordable for most people. Nevertheless, how does someone choose the best school? Here are some things to consider and do.
Commitment to Hands-On Learning
A vocation school's biggest tool to success is offering hands-on learning. So, for every student looking for the best Los Angeles vocational school, it is an excellent idea to check on practical learning. There is never any better way to learn any skill without doing it yourself. Choose a school with the right tools for your program of choice. Not only that, but they should also have the right human power to aid students in the whole process.
Check Credentials
Another essential thing to check on is accreditation. It is common to find some good schools that are not accredited. There may be some limited reasons why an institution is not accredited. But that shouldn't cloud a student's choice of school. At the very least, it is advisable to go to a school with the required accreditation. Such schools will have met some standards of quality. The best schools should also have a license to offer some instructional courses.
Consider the Curriculum
It is also an excellent idea for students to consider the programs offered in a school before choosing. Students should only choose a school with a rich background offering programs of interaction. That is why it is an excellent idea to do some research beforehand. The student can consider an online search for more details on a given school's reputation in a given area. While this may mean a competitive admission process, it also has a lot to say about the quality of education.
Visit the Campus
Another excellent way to learn about a vocational school is to visit it. Once the options have been narrowed, it will pay at the end of the day to visit each option. While at it, it is advisable to see the facilities and note what sets them apart. It is no secret that one of the schools will head in things like equipment and technology. Visiting the schools is the ultimate means of having a practical experience of what the schools offer. Speaking to former students will also make a difference.
Financial Options
Another area not worth forgetting is the cost of training. One thing you want to check critically is the availability of financial aid at the institution of choice. Some schools will invest better in helping students get financial aid and scholarships. At best, the student should choose the most affordable school to guarantee quality education and exposure to financial aid.
Academic Support
Beyond the regular classes, a vocational school should offer other academic support services. Some of the extra academic support includes tutoring in writing and many more. Others include remedial coursework that may go a long way in assisting students in advancing their exposure to the programs. The best schools also have programs to help students with job placements.
Final Words
The factors to consider when choosing a vocation school are endless. But the ultimate choice narrows down to personal needs and requirements. For the best experience, it is never wrong to choose an institution that fulfills all those personal desires.