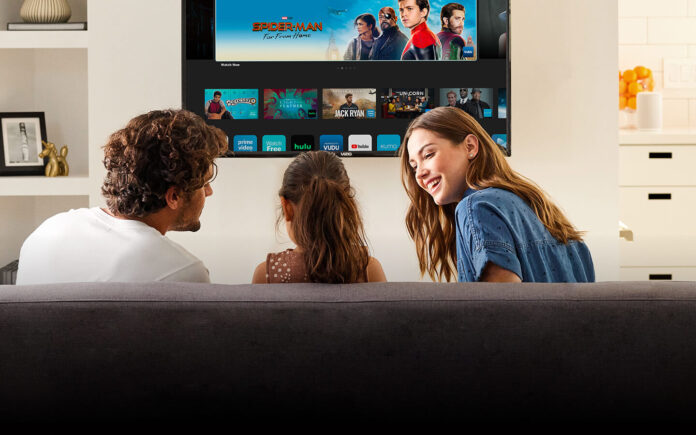 A report claimed that the Indian smart TV market is anticipated to reach USD 20.4 billion by 2024. During 2017- 2025, the market is growing at 4.7% CAGR, and within a few years, the demand will increase ten-fold, thanks to cheap internet access, the emergence of OTT platforms are other factors. 
Since a large section of populace spend a considerable time on the internet, leading brands introducing smart TVs that enhances the streaming experience to a great extent. For instance, Mi LED TV supports all apps that one can navigate through the TV, instead of smartphones. 
Individuals who are planning to invest in a smart TV should know how it enhances the streaming experience. 
Direct internet connectivity and in-built apps 
The top models of smart TVs generally come with direct Bluetooth and Wi-Fi. Hence, individuals can start streaming as per their convenience. Moreover, it also accompanies the latest operating system so that one can continue streaming for hours. For instance, Mi LED TV offers a 64-bit quad-core processor, which is suitable for high-performance gaming as well. 
Brands like LG, Sony, and Samsung come with in-built apps like YouTube, Netflix, Opera and several other applications. Thus, you can start watching your favourite series or movies, even without a cable connection.  
High-resolution screen 
To ensure a rich viewing experience, a high-resolution screen is a must. Most television brands are aware of the fact, and thus one can find full OLED, 4K HD screen from their offerings. 
Besides, screen size is also crucial as one need to choose carefully to reduce the glare. For instance, if one buys a Mi TV 43 inch, he/she should have a distance of 5 to 7 feet from the screen for comfortable viewing. 
Improved sound system 
The audio also plays a vital role in giving a full soul experience of streaming online. Since thin modern TVs lack the space for big speakers, companies are focusing on strong audio output even with minimal space. 
For instance, Mi LED TV sports two powerful speakers of 10W each, giving the viewers a feel of theatre at home. They can purchase any of the Mi smart TVs online and offline.   
Lag-free operations 
Watching a movie or playing a game online, low latency is a desirable feature. This rate should be less than 30ms or lower for an uninterrupted streaming experience. Some smart TVs also come with a refresh rate of 60Hz and above to ensure the same. 
Smart TVs are the best solutions for online streaming, but the price tags make these unaffordable for many. Fortunately, Bajaj Finserv EMI Network Card members can finance such big-ticket purchases in no-cost EMIs. 
Suggested Reads: HVAC Pump Market 2023 Overview, Driving Factors, Segments and Forecast to 2023
Bajaj Finserv EMI Network allows individuals to convert the expensive bill into affordable EMIs and repay the same within the tenure of up to 24 months. It also comes with a pre-approved credit of up to Rs.4 lakh that individuals can utilise to make the purchases.
These pre-approved offers are also available on various financial products like personal loans, business loans, credit cards and many more. All they have to do is enter your name and contact number to check your pre-approved offer instantly.
So, these are some of the factors that make a smart TV an apt streaming solution other than smartphones. Besides Mi LED TV, several other brands are there that individuals can consider before making the purchase.