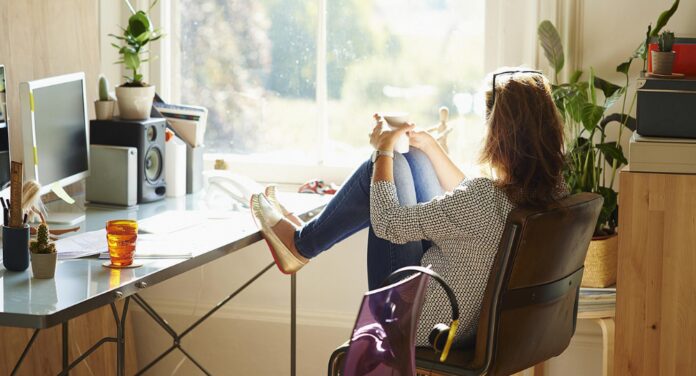 After the World Health Organization changed the coronavirus outbreak from an epidemic to a pandemic, millions of businesses are now forced to manage a completely remote workforce. Major companies like Amazon, Facebook, Microsoft, Twitter, Google, financial institutions like Traxalt, multinationals like IBM, and multiple Government entities have already implemented remote work policies for many of their employees.
This has brought a new perspective on remote work. The following are some advantages and disadvantages of working from home.
Increased Productivity: Especially in open-floor offices, the noise level is often high. Colleagues chat and distract one another. During home office this can be avoided since no one is there to distract you. People can create the desired work atmosphere with absolute peace and quiet, favorite background music or even a wide-open window.
Save time and money: The shorter the commuting distance, the faster employees get to work. The workers can save valuable time on every home office day as well as avoid stress from traffic. Working from home can also help everyone's wallet. The fewer distances travelled, the lower the costs of mobility by car and public transportation.
Work when it suits you: Where some prefer to start an hour earlier to get more out of the day, others prefer to work into the evening hours or to have an extended lunch break. If there are no appointments or meetings in the way, this can be achieved wonderfully by working from home. This enables the worker to achieve a great work-life balance, as they are much more flexible than with fixed working hours. Especially for employees with children, the home office offers advantages as they can spend most of their time at home with their loved ones.
Comfortable environment: At home office, people can dress, style, and behave the way they want, because in the end, it's all about work. Workplaces at home can be set up comfortably to make sure the worker feels at ease while spending time at home.
However, not everything is perfect while staying home. Here are some aspects that employers should keep in mind.
Self-discipline: Even if productivity is often higher, there are still many distractions at home. A high degree of self-discipline is indispensable so that everyone can really carry out their tasks even though there is no boss in sight. After all, work in your home office is based on trust, which means that bosses believe that the employee is working all the required hours.
Interactions: People like to be in company and whoever is working from home misses the nice conversations between colleagues and the common breaks. In addition, good means of communication must be available on the part of the employer so that the communication and distribution of tasks among the employees can also function smoothly in the home office and not end in endless email conversations.
Separation of work and private life: When work and life merge in the same premises, there is a high risk that the clear separation of the two areas will be forgotten. People should always have a look at the hours they work, despite being at home and just spend them as productively as possible.
Whether a home office is good or bad, it cannot be said in general terms. What people know is that facing the current crisis, employers have to be open minded to new opportunities and ways to be productive, even if everyone remains at home.