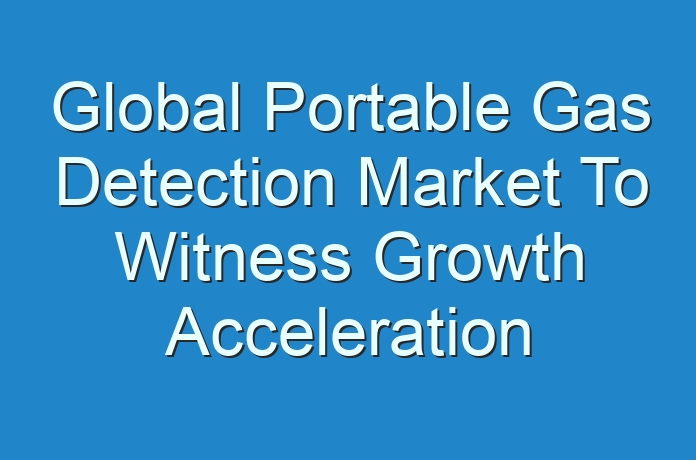 Global Portable Gas Detection Market – Snapshot
Portable gas detectors are small handheld gas detectors which are used in settings where fixed gas detection is not a feasible option. It is available both in wearable and non-wearable forms. Portable gas detection equipment sends an alert by sensing dangerous gas leaks. It also raises an alarm by indicating gas hazards, thereby ensuring employee safety. This product is battery operated and has access to internet based wireless networks. The global portable gas detection market is estimated to reach US$ 2,352.6 Mn by 2026.
The global portable gas detection market is primarily driven by increasing demand for technologically advanced gas detectors with enhanced performance, reduced work redundancy, and increased reliability. Stringent government and industry regulations regarding usage of products due to concerns of employee safety, and technological advancement in portable detectors for use in different work environments are expected to boost the demand for portable gas detection equipment. Furthermore, growth in oil & gas, chemicals & energy, manufacturing, and pharmaceutical sectors is also expected to drive growth of the portable gas detection market.
Planning to lay down future strategy? Perfect your plan with our report brochure here https://www.transparencymarketresearch.com/sample/sample.php?flag=S&rep_id=50004
The major challenge impacting the growth of the portable gas detection market is that the market is experiencing intense competition due to new entrants and competitive pricing strategies adopted by players. Pricing strategies of aspirant companies have compelled established players in the market to adopt competitive prices. Lower pricing has reduced the profit margins from products and services. As a result of reduced profits, the market is experiencing a decline in investments. The cost of monitoring multiple gases and replacing sensors on a regular basis proves to be expensive and puts pressure on operational budgets. Additionally, availability of fixed gas detectors as a substitute in the market is projected to lower the demand for portable gas detectors.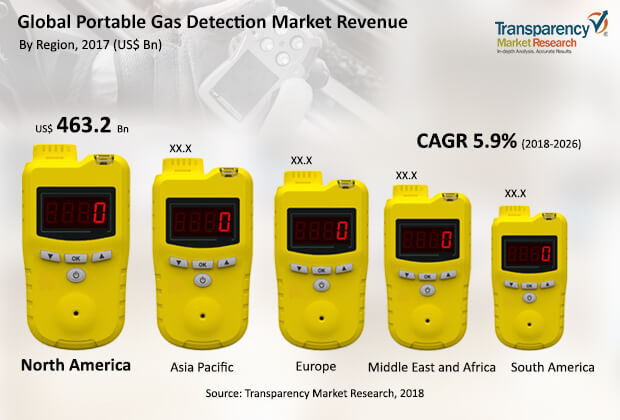 However, rapid investments in the mining sector and oil & gas industries are driving the portable gas detection equipment market due to rise in manufacture of cost effective and reliable products which help to significantly detect the gases present in the areas. Governments of various countries across the world are promoting the usage of portable gas detectors in order to reduce undue accidents and prevent physical hazards of gases exposure.
In the current scenario, the global portable gas detection market is highly fragmented. However, there are a few well established players having strong distribution network and providing integrated and advanced solutions across different industries. The companies are strengthening their position through merger & acquisition and continuously investing in research and development (R&D) activities to come up with solutions to cater to customers' requirements.
Looking for exclusive market insights from business experts? Request a Custom Report here https://www.transparencymarketresearch.com/sample/sample.php?flag=CR&rep_id=50004
Leading global players are focusing on product innovation and collaboration to expand their business. Major portable gas detection market players profiled in the report are Honeywell International Inc., MSA, Riken Keiki Co., Ltd., Industrial Scientific Corporation, Dragerwerk, Halma Plc, Trolex Ltd., General Electric Co., Emerson Electric Co., and Thermo Fisher Scientific Inc. This market is highly fragmented as large number of mergers and acquisitions are expected. Rivalry among existing players in the market is high as the major players are engaged in acquiring smaller players to gain market share.