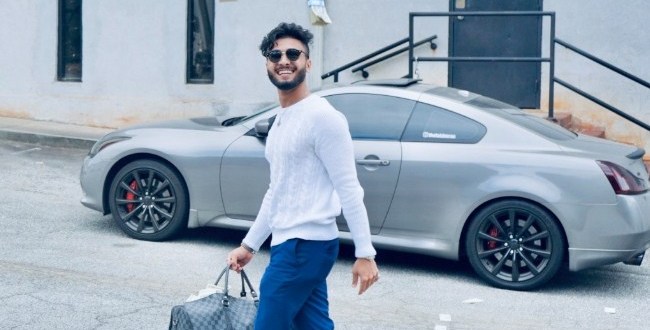 When most of the teenager spends time on social media, Faiz Imran a 17 year old School boy entrepreneur is setting new records. Faiz Imran who owns a digital agency, "Fismma" is already a millionaire at a young age. And, he already sought as an inspiration and an epitome of successful entrepreneurs among people of his age group.
Faiz Imran Background
Faiz is a person with exceptional abilities that always been chasing his dreams to become a successful entrepreneur.  At a small age of 9, he turned into an entrepreneur and mastered skills selling fidget spinners, pock sockets and candies.  Although, these activities for one may be side hustles but for him it was small steps toward what he want to achieve in his life. And, this is how the burning desire to succeed turned into a raging fire. Faiz attended school at Peachtree Ridge High School and received numerous scholarships on behalf of remarkable performance in studies. He could have easily pursued higher education but his course of action was aligned with his goals. And, he transformed self learning and education as his biggest mentor. Eventually, he gathered more and more knowledge in an ecosystem confined by experienced and successful people.
Along his journey, he laid down the foundation of his startup "Everscent" a fragrance releasing product that got success overnight and ultimately was sold with a private licensing/Acquisitions. This milestone was a just a beginning in his journey to become self dependent and create a legacy for his name. Thereby, he founded another digital Startup "Fismma" that turned into another Roaring success. And now has grown into a team of 120 members. Besides, he also manages a social media platform where his agency launches online brands.
Personal Life
Faiz is extremely discipline in his day to day activities and start his day early with great intensity. He plans his day ahead waking up early and completing his work based learning. Plus, he keeps his mind and body healthy working out in Gym. His hobby includes travelling as a means to reenergize himself and unplug to start everything afresh. Things always not work in the right away and his endeavor to achieve the goal put a serious impact on his relationships. However, he figured it out and transformed his relationships spending time with friend and family.
Future Plans
Although, Faiz spend a great deal of time managing Fismma and other companies. He is working on his future project, CLIQ, a social media platform that brings entrepreneur from all industries to make it a big success.
Faiz is optimistic about life and believe in empowering people with knowledge and wisdom. And, he chose his digital empire as the perfect vehicle to carve the ultimate pathway to create a positive impact in their life.
Contact:
Faiz imran 678-559-4885
Faizimran.com