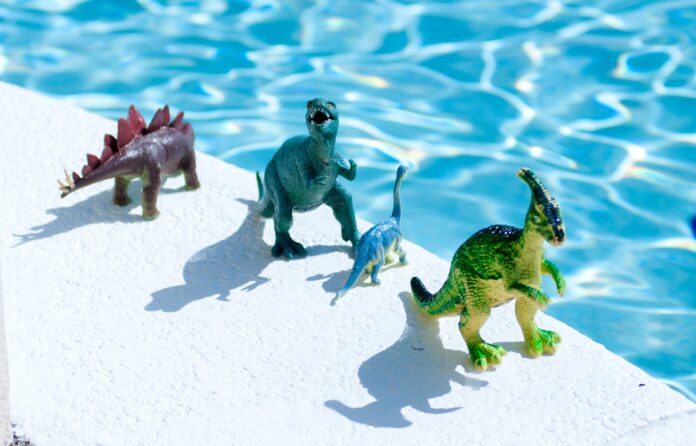 I have a little brother and two little sisters, which is why I quickly realized that all kids have a wild fascination with dinosaurs. From the colorful and adorable toys my sisters have to the large and educational toys we bought for my brother, they have endless hours of fun while playing with the dinosaurs they have.
But, with so many options available on the market, it may be a little bit daunting for you to choose a suitable big dinosaur toy for your children. Luckily for all parents that found themselves in the same situation, our article can help. Here is our 2023 buying guide for some of the most popular dinosaur toys available out there:
1. "Meccano's Dinosaur Kit"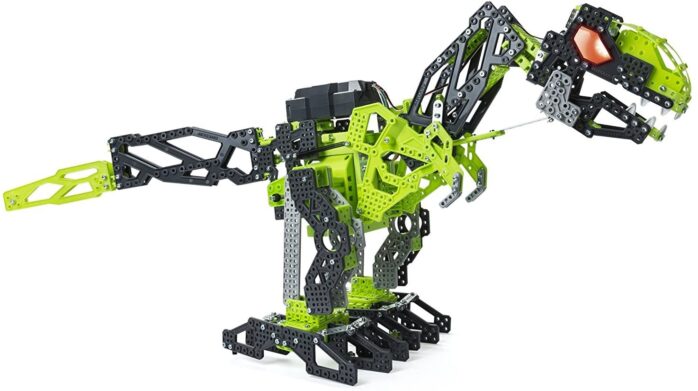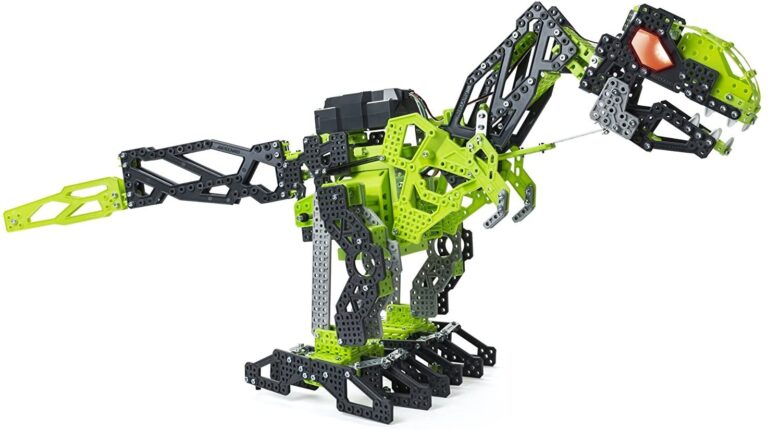 Price: $30
One of the first options that you may want to consider purchasing is one from Meccano, a kit that will most likely keep your kid entertained for hours. Besides allowing them to construct their own dinosaur – that can either be large or small – this kit is perfect for introducing your kid to crafting and engineering, mostly because these sets come with easy-to-understand kits that they can use for building different dinosaur species.
It's also quite suitable if you have several children, especially since they will be capable of mixing different pieces together, and by doing so, they won't only spend some high-quality time together, but they can build the dinosaur from their imaginations! Keep in mind, this kit might be a little bit daunting for smaller children, mostly because some of them feature a lot of pieces, hence, they might require your assistance.
2. "Super Colossal Indominus Rex"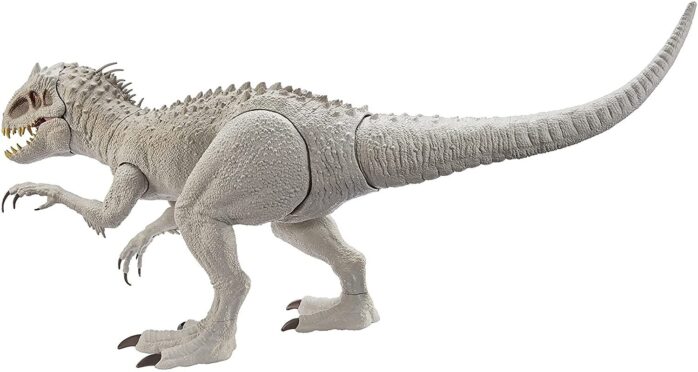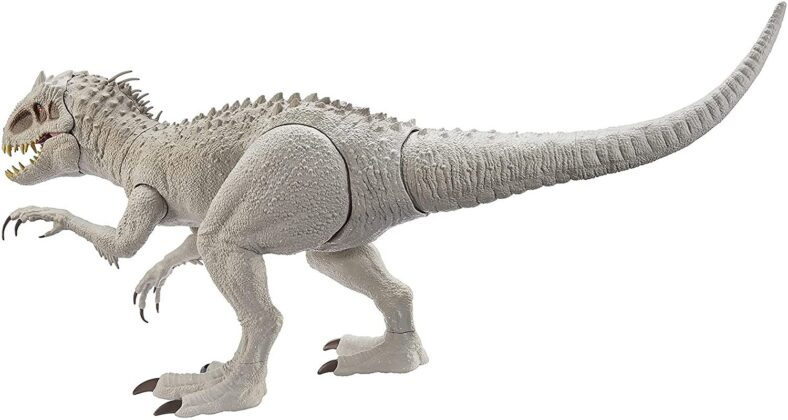 Price: $90
If you've watched Jurassic World, you probably know everything about the Indominus Rex, but if your little ones don't know anything about it, this particular toy may be what you're searching for! An interesting thing about this option is that the Indominus Rex can swallow approximately twenty tinier figures, which your kids can then take out of the belly! It's extremely fun to play with it and although it may be a bit more expensive, your kids will definitely love it!
The movements that the toy can perform, the amazing skin texture that is quite realistic, and the precise legs and arms are only some of the incredible traits this toy has, and since it is approximately 50cm high, it'll be suitable for any kid that is obsessed with dinosaurs. Additionally, it would be a perfect learning opportunity for your kids, mostly because they'll be able to see the structure of it up close due to the size.
3. "Dinosaur Figurines With 3D Puzzle"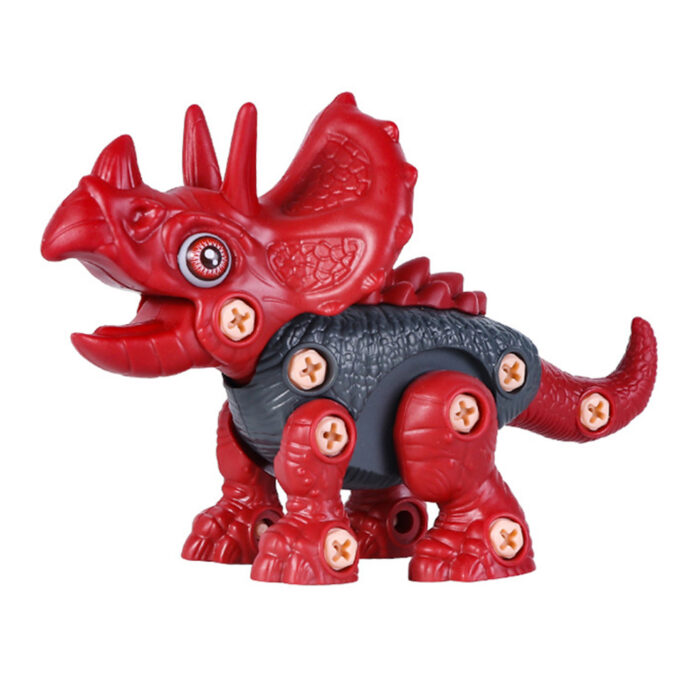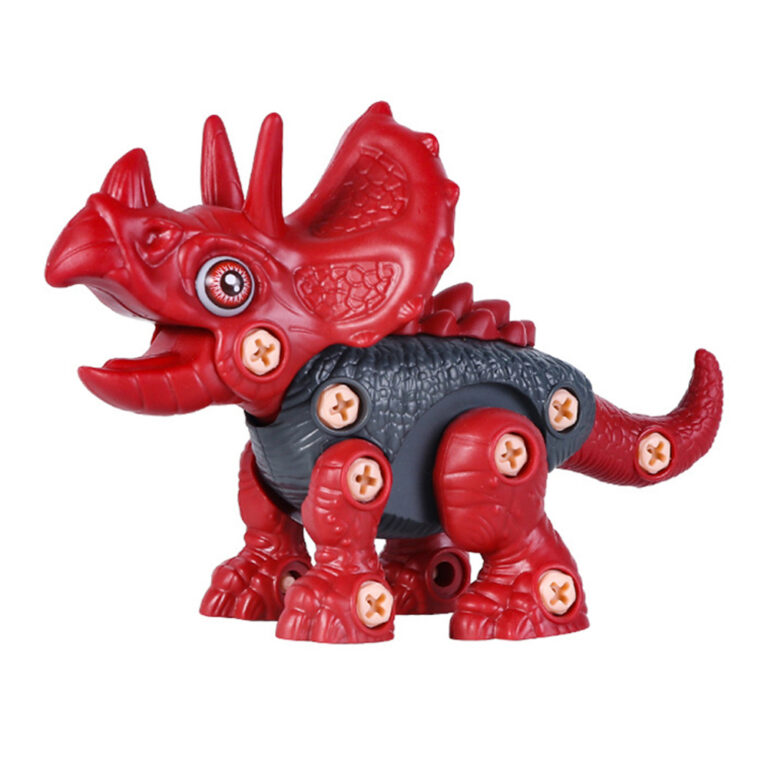 Price: $50
I don't know about you, but the set presented by CPSTOY World is one of the best kits featuring dinosaurs for children! Not only will they get seven dinosaur figurines, but they'll also get a 3D jigsaw puzzle that they can assemble, which means that they'll have a complete and lifelike dinosaur world in their bedroom! What is interesting about it is that your kids will be able to complete it by themselves, which means that it isn't as complex as it might seem.
The world they can assemble is quite realistic and once they start playing with it, they'll be able to let their imagination run wild. This particular kit will aid your children to develop their logical skills and hand-eye coordination, hence, if your kid's birthday is around the corner, you could choose to purchase this fun and interesting kit for them. Also, it is a perfect decoration when assembled, thus, they could use it even when they get older.
4. "An Inflatable Dinosaur"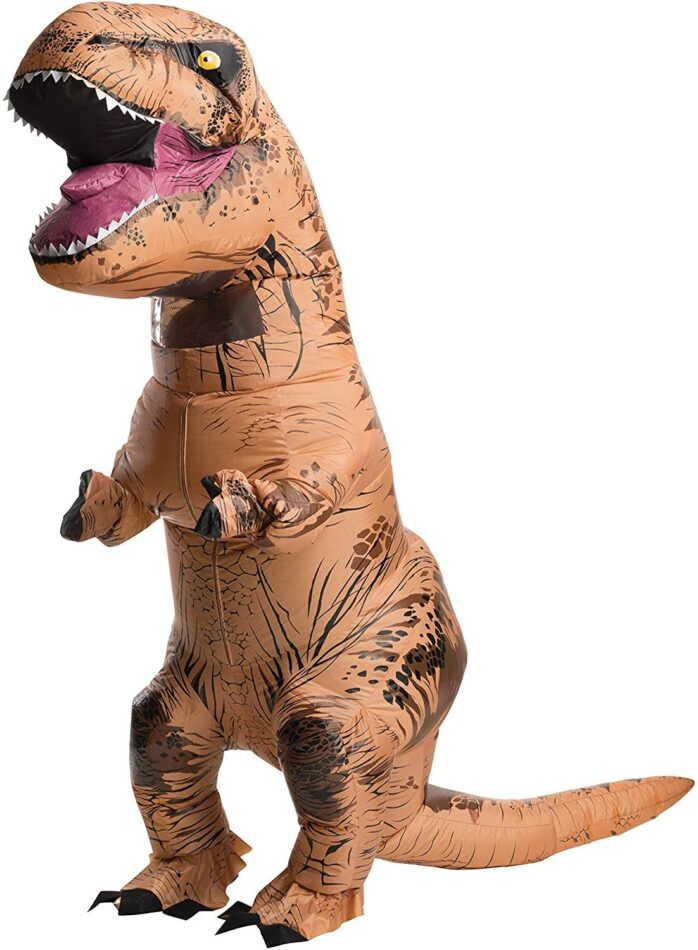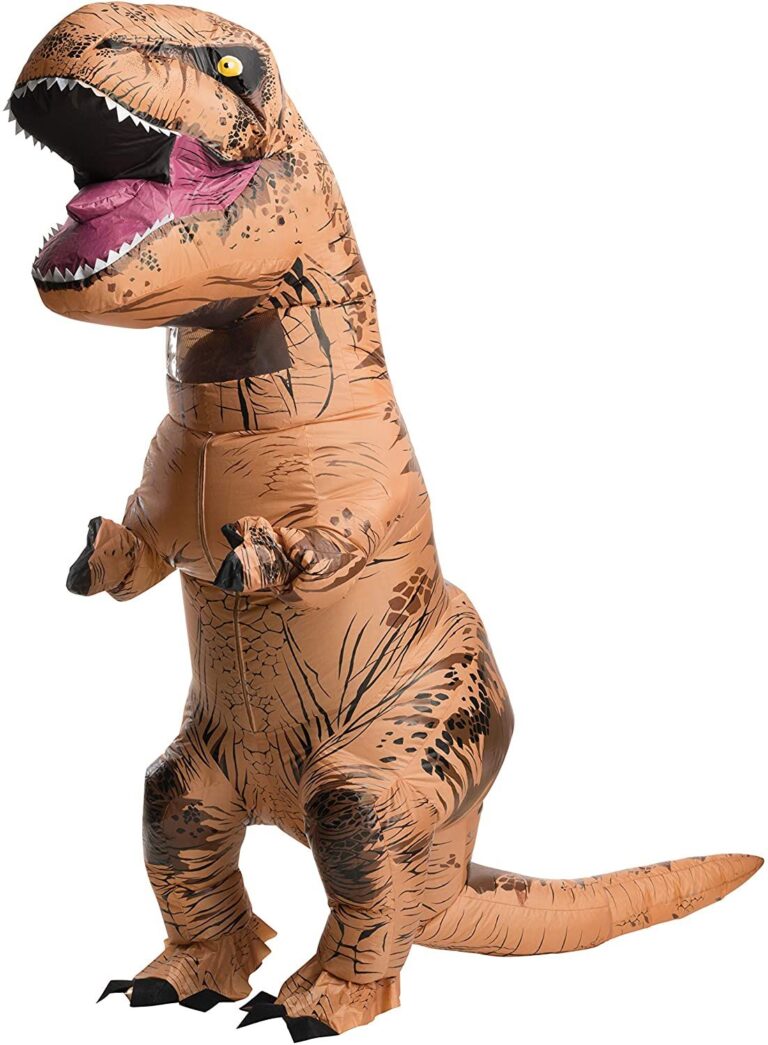 Price: $44
If you're looking for something truly special for a birthday party or to lighten up the mood in any room – especially your kid's bedroom – you should seriously consider purchasing an inflatable dinosaur. What makes this so special? Well, it is extremely large – over 170cm or even higher – which basically means that your kid will have a giant dinosaur that they can play with and show to their friends.
Now, you might be wondering how you can set it up. Well, you should know that it's relatively simple to do this. You can use a battery-powered fan with 4 batteries. Also, it's worth mentioning that the material is high-quality, stable, waterproof, and lightweight, hence, your kids could even take it outside! There are also some costume options available on the market, so, you could opt for that as well.
5. "TEMI's Robot Controlled Dinosaur Toy"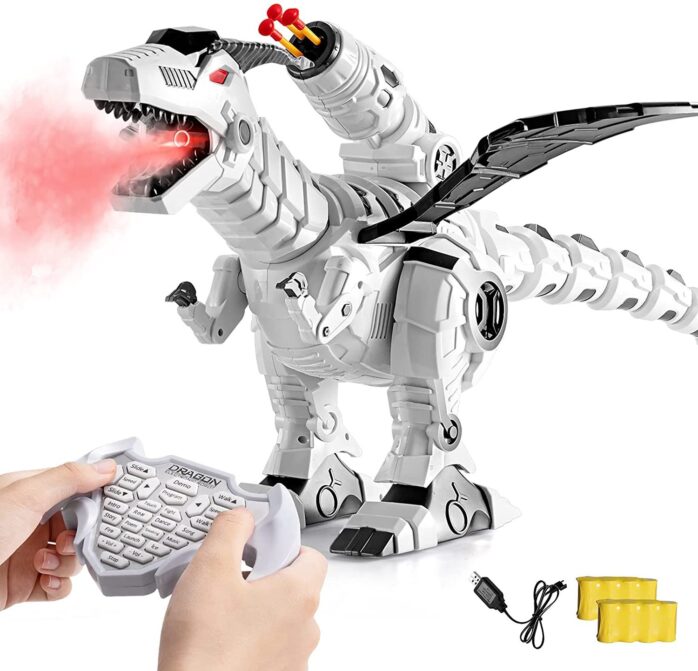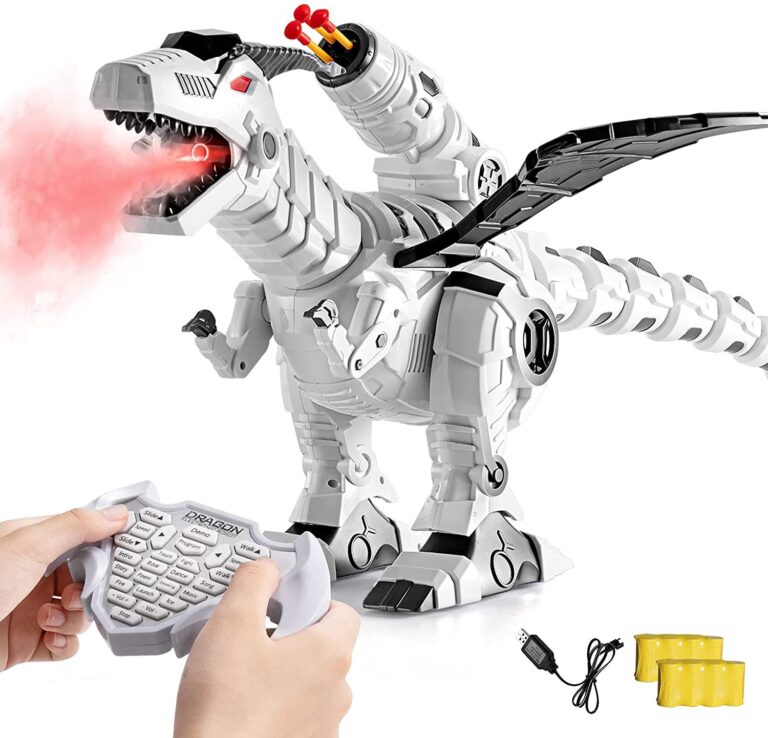 Price: $51
This specific option might be suitable for children that are 7 to 12-years old, mostly because it will take some skill to maneuver it with the joystick that comes with the package. It has a wide range of motions, it can move in any direction possible, and it also features head shakes, flashing rays, and roaring sounds, hence, rest assured that your kids will have a lot of fun while playing with this particular option!
An interesting thing about it is that you won't have to purchase the battery for the remote control every time they stop working, instead, you can place a rechargeable battery in it, thus you could save money. Also, it's worth mentioning that the materials used for manufacturing this toy are all non-toxic and the materials are all strong, hence, even if your child decides to try and maneuver it down the stairs, the toy won't break as easily as some other options available on the market.
Conclusion
As you can see, there is a wide range of fun, educational, and interesting dinosaur toys that you can purchase for your child or children. No matter what you opt for, it's worth mentioning that you might want to focus on the dinosaur species they really like, and by doing so, you'll make their presents so much more fun for them.
Hence, since you're now aware of all the toys you can opt for purchasing, you shouldn't lose any more time reading articles like this one. Instead, you might want to start browsing various online and physical stores in order to find a toy that'll keep your little ones entertained for hours.