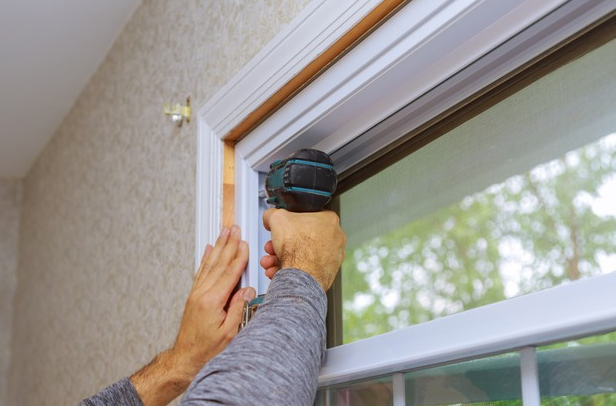 Windows need to be replaced due to storm damage, old age, or simply because your home windows aren't doing their job as well as they should. Window replacement costs, just like any other home repair and maintenance project, can vary.
When you call a window replacement company such as Red Oak Exteriors, they will properly assess your home windows' different aspects to give you an accurate estimate for window replacement cost.
That is because various factors affect the price of window replacement. If you are wondering how much you can expect to pay for a window replacement, this article is for you. This article will explain the factors that affect the cost of window replacement so read on.
Estimating The Cost of Window Replacement in Colorado Springs
On average, you can expect to pay anywhere between $400 to $550 for one window; this estimate also includes labor costs.
This figure is the amount you can expect to pay for window replacement in Colorado Springs, including the cost for new windows and other tools used in window replacement.
However, as explained above, there is no one-size-fits-all for window replacement cost. Since windows come in different sizes, shapes, and materials, you can expect to pay varying prices per window. Key factors that affect the rate of window replacement are as follows:
Type of windows: When you go to buy replacement windows, you will realize that there are tons of different window types that you can buy. It doesn't come as a surprise that different types of windows have varying costs, and the kind of window you buy can affect the window replacement cost.
To put it in perspective for you, simple windows such as awning-type windows are usually on the cheaper side.
Similarly, the Bay window type is known for its unique design and aesthetics, and due to a more complex structure than awning windows, they are more expensive.
Bow-type windows are primarily curved, and they are aesthetically pleasing and add character to a home; however, they are also a more expensive option.
So, when replacing your home windows, you should carefully look at the different types of available windows and choose one that fulfills your needs and falls within your budget.
The windows' material:  Just like the type of windows can affect the cost of replacement, the material of the window frame that you pick also affects the overall window replacement cost.
Some window frame materials are more expensive than others. At the same time, you can also buy windows in a cheaper material, which will keep the window replacement cost low.
Generally, wooden windows are the most expensive windows as far as the material is concerned. However, they are not as durable or low maintenance compared to other window materials for what they are worth.
Fiberglass windows are slightly less costly than wooden ones; however, they are much more durable and add aesthetic value to your home. You can expect to pay around $500 just for the fiberglass frame itself.
As far as some cheaper window frame materials are concerned, you can buy aluminum windows that are durable and low maintenance. Their cost is a lot lower compared to wooden or fiberglass windows.
The number of windows to be replaced: The more windows you have to replace, the more the cost of window replacement will increase.
That is because the labor and materials needed to replace more windows will be higher. Simultaneously, if you are replacing windows on the upper floors, it can cost you more than the ground floors.
Now that you know the factors that affect the cost of replacement windows, you can understand why there is no clear answer to how much your home window replacement might cost.
So it is a good idea to get an estimate from a window replacement company to get a more accurate understanding of the overall cost.