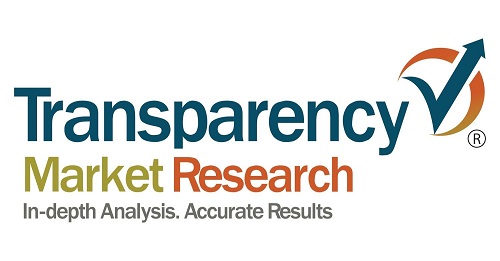 People Flow Solutions for Elevators Increase Footfall in Public Places amid Coronavirus
Innovative measures, such as contact-free operation of lifts via smartphone apps and elevator air purifiers are helping companies in the elevator & escalator market emerge strong during the coronavirus outbreak. Lift majors Kone and Johnson are rolling out safety measures such as remote calling of elevators using WhatsApp to prevent the spread of the COVID-19 virus.
The restricted movement of people in public places has slowed down sales and repair business of elevators. Hence, companies in the elevator & escalator market are introducing people flow solutions that are being used at metro stations and in residential buildings. These solutions include elevator remote calling feature using WhatsApp, which omits the need to touch contaminated buttons and displays.
Request a sample to get extensive insights into the Elevator & Escalator Market 
Pros, Cons of Hydraulic Elevators and Its Significance in China
High security, extraordinary shaft utilization, and low civil engineering requirements are some of the advantages of hydraulic elevators. However, in several cases, motor noise, hydraulic oil leak, and high installation costs are hampering the sales of hydraulic elevators. As such, the prevention of over-speeding and loss of control are contributing to the popularity of hydraulic elevators. These elevators do not require a machine room and the foundation pit can also be very shallow.
Low requirements of civil construction for hydraulic elevators are grabbing the attention of users in China. However, these elevators are not preferred in high-rise buildings in China, owing to high population density. As such, it is necessary to have high skills and experience in installation workers to establish hydraulic elevators.
To understand how our report can bring difference to your business strategy, Ask for a brochure
Traction Elevators versus Pneumatic Elevators: Which is Better?
New trends in elevators and escalators, such as smart lifts, traction elevators, and pneumatic elevators are creating value grab opportunities for manufacturers. Traction lifts are found to travel faster than hydraulic lifts, and can be used in both high-rise and mid-rise buildings. Hence, companies in the elevator & escalator market are pushing the sales of traction elevators in high-rise buildings of China, owing to high population density.
Pneumatic elevators, on the other hand, are being highly publicized, since they use vacuum and a valve to move the elevator car upward and air to move it. Manufacturers in the elevator & escalator market are targeting pneumatic lifts for places where there is a limited passenger footfall. These lifts are being designed in wheel-chair accessible mode.
Moving Walkway Solutions Gain Prominence at New Airport Projects, Shopping Malls
The elevator & escalator market is slated to clock a favorable CAGR of 7% during the forecast period, as companies are shifting their manufacturing capabilities to moving walkway solutions. Hitachi's moving walkways are acquiring popularity as futuristic technology to move a large number of people with least waiting time. Stakeholders are taking cues from such companies to increase the availability of horizontal and inclined moving walkways that offer flexibility to clients for using them in different environments.
Emergence of new airport projects, launch of shopping malls in tier 1 & tier 2 cities, and renovations of railway stations are fueling the demand for moving walkway solutions. Such trends are translating into revenue opportunities for companies in the elevator & escalator market.
Next Gen Mobility Solutions Offering Time, Energy Efficiencies in Urban India
The elevator & escalator market is projected to surpass the revenue of US$ 66.3 Bn by 2031. Automatic door solutions and human insight-driven designs are being preferred by users. Companies such as thyssenkrupp are gaining prominence in India for the next gen solutions namely MULTI, ropeless elevators, and their cloud-based predictive maintenance service.
Companies in the elevator & escalator market are increasing efforts to develop state-of-the-art systems that offer time and energy efficiencies. These modern solutions are being preferred for the urbanization and transformation of smart cities in India. Companies are broadening their revenue streams in passenger boarding bridges and intelligent gate systems.
Stuck in a neck-to-neck competition with other brands? Request a custom report on Elevator & Escalator Market 
Elevator & Escalator Market: Overview
According to the latest market report published by Transparency Market Research on the elevator & escalator market for the period 2021–2031 (wherein 2021 to 2031 is the forecast period and 2020 is the base year), maintenance and modernization of existing elevators & escalators are key factors responsible for the growth of the elevator & escalator market
Globally, revenue generated by the elevator & escalator market was valued over US$ 31.6 Bn in 2020, which is expected to expand at a CAGR of 7%, in terms of value, during the forecast period
Increase in Construction of Skyscrapers: Key Driver of Elevator & Escalator Market
Demand for skyscrapers is increasing globally, helping to boost the high-rise elevator & escalator market. Planners and developers are starting to turn to luxury residential towers due to the shrinking supply of land combined with increasing population. Big cities around the globe are increasingly adopting and building skyscrapers for commercial, mic block, and residential proposes. The aim of skyscrapers is steadily changing, from a show of wealth and decadence, to luxury office space. Additionally, high-rise buildings are now offering premium quality housing, providing a great quality of life.
Rising trend to modernize existing and aging infrastructure is observed in the elevator & escalator market in recent years. Aging of the existing installed base of elevators & escalators coupled with the need to comply with safety requirements of elevators & escalators are the key factors fueling the elevator & escalator market. Modernization of elevators and escalators increases their energy saving potential up to 70%, which is the major factor boosting market growth.
Continuing Evolution of Internet of Things (IoT) in Elevators & Escalators: Significant Opportunity for Market
The integration of IoT with elevators & escalators is offering a potential growth opportunity to the global elevator & escalator market. IoT makes it possible for a product to collect, exchange, and analyze data with its operator, manufacturer, and other devices, which is highly relevant to the elevator & escalator industry. IoT enables modern elevators & escalators to anticipate traffic and respond in real-time intelligently, communicate with service teams, and allow passengers to summon the elevator & escalators via a mobile application. Moreover, by using a connected sensor in an elevator and escalator, the flow of passengers can be better managed by lessening wait time.
Growing Construction/Real Estate Sector: Key Trend of Elevator & Escalator Market
Commercial and mixed-block development trend is on the rise. In real estate, trends come and go. In recent years, the pendulum has shifted back to the mixed block. As a result, mixed block development has become increasingly popular. There has been a rise in the construction of mixed block high-rise buildings. Mixed block tall buildings can include residential blocks, offices, retail, serviced apartments, exhibition centers, hotels, casinos, etc. This is a factor driving the elevator & escalator market.
Stringent Government Regulations Expected to Hamper Growth of the Market
Stringent government regulations and policies governing the safety standards of elevators and escalators have compelled manufacturers to adhere to strict standards and certifications, and this is a challenge for the elevator & escalator market. Almost half of fatal elevator accidents involve workers engaged in maintenance or repairing of elevators. However, accidents involving passengers draw the maximum attention. Strict maintenance requirements and safety standards help keep elevators & escalators safe from these incidents. Manufacturers of elevators & escalators are required to abide by safety standards mandated by governments in different regions.
Elevator & Escalator Market: Competition Landscape
Detailed profiles of manufacturers of elevators & escalators have been provided in the report to evaluate their financials, key product offerings, recent developments, and strategies
Key players operating in the elevator & escalator market include

Fujitec Co. Ltd.
Hitachi, Ltd.
Hyundai Elevator Co., Ltd.
KONE Oyj
Mitsubishi Electric Corporation
Orona Group
Otis Elevator Company
Schindler Group
thyssenKrupp AG
Toshiba Corporation
Elevator & Escalator Market: Key Developments
Prominent players in the elevator & escalator market are increasing investments on innovative products to fulfill the needs of end users and offer them customized solutions. Manufacturers are also planning to expand their product range and presence in various geographies through mergers & acquisitions and offer customized solutions to end users.
Some other key developments in the elevator & escalator market are highlighted below:

In November 2018, thyssenkrupp Elevator introduced two new elevator product lines, 'synergy' and 'evolution' for low- and mid-rise buildings in Europe. These new product lines are a response to increasing market need for enhanced design, quality, and service, and proves Thyssenkrupp's commitment to providing the best possible customer experience. The completely re-engineered "synergy" and "evolution" include three models each: 100/200/300, and offer comfortable and safe transportation in low-rise and mid-rise buildings for residential, commercial, and infrastructure applications.
In December 2018, Orona Group collaborated with India's Gilco Global. Gilco Global Private Limited is the official Orona authorized distributor of the Orona 3G product platform in India.