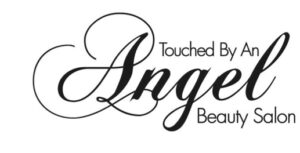 4 ways to wear different types of braids during spring-summer
This last year has been a year of many changes in all aspects. And both in the field of fashion and in the hair field it was not going to be less.
The new trends in hairstyle this year are characterized by being different, carefree and with a casual and relaxed air. Without a doubt, the protagonist of this summer is the braids, in all their sizes and their variants. It is the best option to achieve a different look in a very easy and fast way.
It is a hairstyle that exudes creativity thanks to its variety and ease of adapting to all types of style.
Braids have been used for a long time. And even so, in the latest fashion catwalks we have been able to contemplate a great variety of looks with them. From small braided strands to voluminous braids occupying a large part of the hair.
If what you are looking for is not such a radical change of look (like a cut or a dye), but a hairstyle for a few hours, look no further because braids have become a trend this spring-summer and with their thousand possibilities they will remain all the season to be one of your safe options.
The influencers of fashion have already chosen their favorite look with braids. These are some of the best ways to rock this trend.
Classic braids
It is a hairstyle that offers a lot of possibilities and always brings a cool touch. In addition, it is so basic that it works on a day-to-day basis, no matter what plan you have or what time it is.
This first option is the most classic. A basic braid made with all the hair or the same but with two braids, one on each side. From the root (African) or from the middle of the hair.
Despite its simplicity, it is a hairstyle that can also be elegant and stylish, it all depends on how we wear it.
Baby braids
The baby braids are undoubtedly the key hairstyle of the season. These are small braids that are made on both sides of the hair. It is a simple, youthful hairstyle and very easy to elaborate.
On short or long hair, blonde or brunette, curly or straight, loose or collected. It does not matter which group you are, the braids will always be on your side. It is a flattering and versatile hairstyle, from which you can take advantage of a lot and choose the braid style that best defines you or that best suits your face type.
These mini braids can be worn in different ways: close to the face, spread over the hair, with beads or with two mini bubble-type pillars.
Bubble braids
This is one of the most comfortable hairstyles for summer. A fresh and casual option that leaves the face clear to combat the heat in the best possible way.
It can be recreated in a variety of ways, as there are an immense variety of options. From a French or herringbone braid, to a bubble type. The latter is a very simple and striking option that always brings a different touch to the look.
Romantic style braids
From the most sophisticated and arranged hairstyles to the most minimalist and simple ones. Passing, of course, for the romantic style, which is a perfect option to wear one of the star hairstyles this season .
Sara Carbonero , among other influencers, has already worn a braid of this style in an elegant and ideal collection to wear on any special occasion. Depending on the elaboration, you can give this hairstyle one style or another, depending on when you want to wear it.