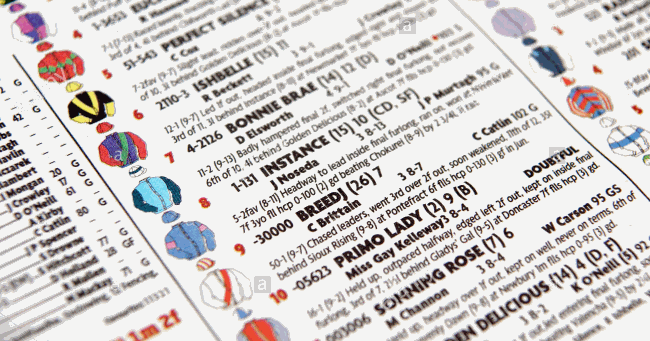 There are many benefits that come from betting on horse races, which is why this is a popular subject among people that just started betting. Horse racing is one of the oldest sports in history and provides significantly better odds than most other sports.
Additionally, there are many different wagers that you can place which gives you more options to win money. Betting on horses might look complicated at the beginning, but once you get the hang of it, you'll be able to place bets with minimal effort and research and still make big bucks.
In today's article, we will go through some of the things you need to understand before you start betting on horse races.
Understand How the Betting Odds Work in Horse Racing
Horse racing odds work slightly differently than other sports, which confuses people. Bookmakers offer prices on every horse race, obviously with a theoretical inbuilt margin in their favor.
Before the race, every horse and jockey begin with the same odds and they change based on the amount of money bet on a horse. The more money people invest in one horse, the shorted the odds.
When it comes to the bookmakers, if we get a three-horse race, for example, horse A will get 2.00 odds or 50% probability of winning, horse B will get 3/1 (25% chance) same as the horse C with 3/1 odds. This is when the bookmaker tries to make a profit in order to pay its expenses such as gambling commission, taxes, and stuff.
Some bookmakers offer prices up to 112% in total just to attract bets on all the runners. This is a long-term strategy where they hope to profit from players that will continue playing.
How to Choose the Right Bookmaker
Since there are many horse race betting websites and physical bookmakers available locally. There are few things you need to consider when choosing the right bookmaker. First of all, is safe and find out if you are dealing with a legitimate business.
After that, you can compare odds and go with the company that offers extra rewards. The small difference in odds between bookmakers might seem pointless, but in the long run, it is much more profitable.
TwinSpires is one of the best horse race betting websites offering competitive odds and many rewards, so you should definitely check them out. One of their main focuses is the Kentucky Derby race, that happens in May and you can already look at the competition odds: TwinSpires.com/kentuckyderby/odds
Do Horse Racing Systems Work?
Horse racing is a sport with a low level of prediction, so it is hard to come up with a winning system that works. However, this doesn't mean that you shouldn't follow certain principles and strategies that can help you increase your profits.
Most people decide to analyze and compare historical data and find out which horse has the highest chance of winning.
How Much Should You Bet on Winning Horse?
This is a question that even the most experienced bettors don't have the answer to. The general rule is not to chase losses. It is better to stake the same amount each time, and stick to a long term strategy, rather than investing most of your budget into one race.
Putting bigger stakes on shorter prices should also be avoided just because a losing streak can quickly wipe out all your previous gains.
Is the Track and Ground Important?
There are many different factors you need to take into consideration and the ground is probably the most important one. In order to get the best performance from horses, they need to have the perfect ground conditions.
You should focus on proven performers who are likely to give their running under ideal conditions. It is important to track conditions and local weather forecasts before placing a bet.
When some of the conditions change on the track, horses can lose their performance which will give a bad result even from great performers that are on a winning streak.