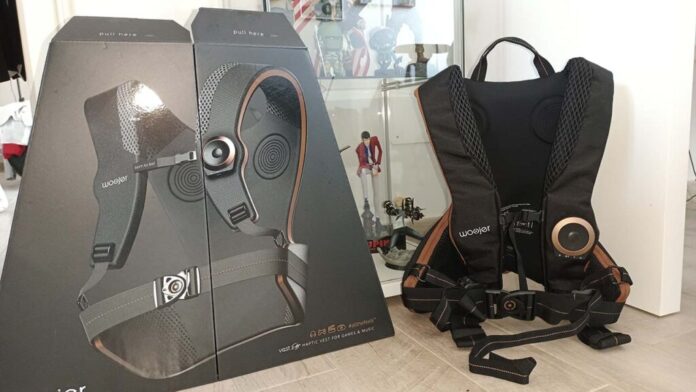 If you ask any video game enthusiast about what they need, most will tell you that they want a new GPU, however, don't be surprised if they also tell you that they want to experience more immersion as well. After all, this is why we opt for buying 4K monitors and expensive graphic cards, but, another thing that an increasing number of people buy are audio feedback vests.
However, if you've never tried these vests before, you might be wondering whether or not they're actually worth the money you'll be paying for them. To answer this question right away, yes, they're worth it and before we take a look at the list of reasons why you should consider purchasing an audio feedback vest, let's look at what it is:
Audio Feedback Vests: Explained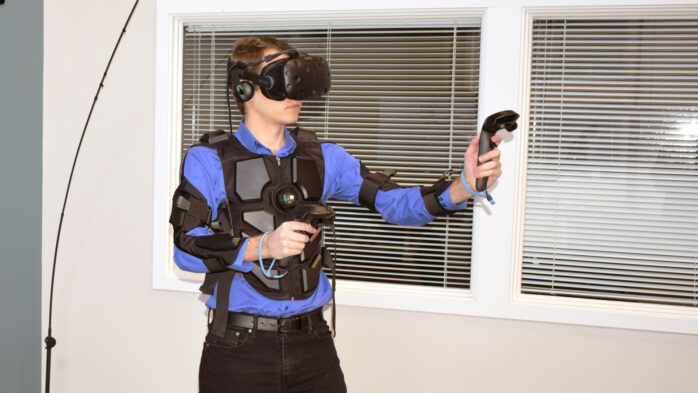 You might not know this, but audio feedback vests have been around since the mid-'90s and they were generally made from improving TV and gaming experiences by converting bass waves into vibrations. However, with all the innovations happening in the tech world, currently, an audio feedback vest – also referred to as a haptic vest – can provide you with so much more than simply feeling the vibrations.
Although different brands will use different tech in their vests, most of them will feature two main components called an ERM vibration motor and a haptic transducer. Depending on the company, the vest can feature from two to over 40 transducers which are simply meant for creating the vibrations you'll feel. On the other hand, the ERM motor is simply meant to offset the weight, which will, of course, help produce vibrations while the motor is spinning.
It's also worth mentioning that there are companies that utilize electrostimulation. What is this? Well, it's basically tech that uses electrodes for sending a specific amount of current through the skin, thus, your muscles will contract – which is something that'll make the experience so much more immersive. Also, there is a wide range of models available on the market, all of which offer different features, thus, if you're thinking about buying the vest, do some digging and compare different options.
So, Are They Really Worth it?
1. It Will Provide You With an Amazing Experience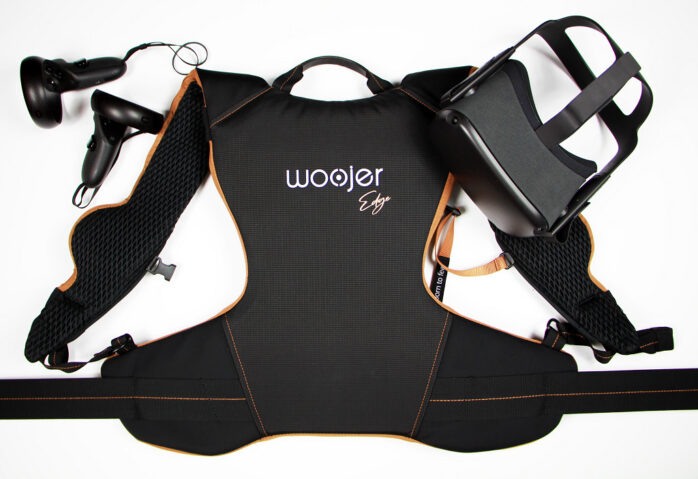 Purchasing an audio feedback vest will truly provide you with an amazing experience, mostly because it'll allow you to feel the sounds coming from the game you're playing, which is something that other techs such as headphones cannot provide you with. Besides using it for improving your video game experience, you can also use it for listening to music, while watching movies, as well as with your VR set!
2. Simple And Easy to Set up And Use
It might seem too daunting and difficult to set up this particular device, however, in most cases, it isn't! Most of these vests come with instruction manuals that'll highlight how you can connect all the cables to your device or how you can connect it by using Bluetooth. This means that you can set it up in a matter of minutes and trust me, you won't have any issues with connecting it to your computer, console, laptop, or even your smartphone.
3. It's Actually Comfortable
When you look at different vests such as the Woojer vest, you might think that it's quite uncomfortable to wear, however, this isn't true. The Woojer vest, in particular, is completely lightweight and it features pads all over the design, hence, you won't have any issues with wearing it for as long as you're enjoying your video games. Also, if you put it on for listening to music, don't worry, you'll be able to dance as well! To learn more about this vest, check out the review we left below.
4. Virtual Reality Will Be Completely Mesmerizing
If you own a VR set, you should know that wearing a haptic vest will make everything better, mostly because the two technologies combined will provide you with a truly immersive experience, which means that you won't only be in a different world, but you could also feel what is happening to you – such as being hit by an enemy. So, if you frequently use a VR set, you should seriously consider improving your experience even further with such a vest.
5. Awesome Tech For Music Professionals
No article on this topic would be complete without mentioning that an audio feedback vest is great for music professionals, DJs, or basically any other individual that works in the music industry. If you're someone who listens to music frequently or who loves creating it, using a haptic vest will allow you to create some truly immersive tracks by simply feeling how other people will experience it, meaning that you can hear your own music in every way.
6. A Wide Array of Options Available
Lastly, you should know that there is a wide array of options available on the market, which basically means that you'll be capable of finding a device that suits your needs perfectly. However, it's worth mentioning that there are some things that you should pay attention to before choosing what you'll purchase. For starters, once you find the companies that offer audio feedback vests, you should look at the features the devices offer.
Of course, you'll want to opt for the ones that have the most and best features available. Second, don't forget to compare everything, from the design and weight, to the reviews other users have left. Naturally, you'll read the reviews posted on the official sites, but if you want them to be more transparent, reading them on independent review platforms is also important and by going through all of these steps, you can opt for something that'll suit your needs perfectly.
Conclusion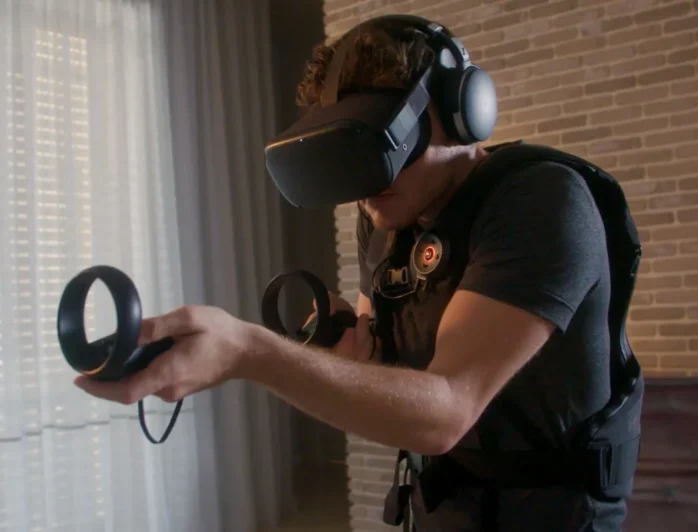 If you're looking for different ways to improve your overall gaming experience, you should seriously consider purchasing an audio feedback vest. Not only will it be comfortable to wear and set up, but it'll allow you to actually feel the sounds, which is something that can help you while playing your favorite games.
By now, you've learned what these vests are, as well as what they can provide you with, hence, you shouldn't lose any more of your time. Instead, you might want to determine whether or not you want it in your collection, and if so, start looking for a company that'll provide you with the audio feedback vest that suits your needs!